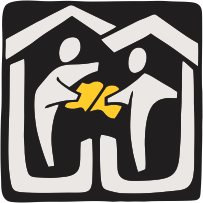 The SA WEEK OF PRAYER FOR CHRISTIAN UNITY and THE LAUDATO SI WEEK coincide.   The reflections for this week are an attempt to capture some of the spirit of both.   Visit the respective websites for more resources and DAILY THOUGHTS published here.
Prayer of Hope from Christian Unity Week
God of Hope, Help us to remember that you are with us in our suffering. Help us to embody hope for one another when hopelessness is a frequent unwelcomed guest in our hearts.
Grant us the gift of being grounded in your loving Spirit as we work together to eradicate all forms of oppression and injustice.
Give us the courage to love what, whom and how you love, and to express this love in our actions. Through Christ Our Lord. Amen.
WEEK OF PRAYER FOR CHRISTIAN UNITY FOR SOUTH AFRICA. ASCENSION TO PENTECOST 18 – 28 MAY

Theme: Do Good; seek justice. Is 1:17.
A leaflet produced by the SA Church Unity Commission provides instructions and the prayer below in 10 locally used languages. Eight readings are provided in two formats, 1. for the weekdays of the time from Ascension Thursday to Pentecost or 2. daily from Ascension Sunday to Pentecost Sunday. (SA Catholic churches celebrate the feast of the Ascension on the 7th Sunday of Easter not on Thursday, but the prayer for the different churches can be prayed every day from 18 to 28th May.
There is a text available for an ecumenical worship service with hymns to be celebrated at any time. These are all adapted and taken from the international programme produced jointly by the Dicastery for Promoting Christian Unity and the Commission on Faith and Order of the World Council Churches.
For South African leaflet go to www.churchunitycommission.org. for international go to www.vatican.va. and www.oikoumene.org/resources/documents/resources-for-the-week-of-prayer-for-christian-unity-2023
SA CHRISTIAN UNITY PRAYER. ENGLISH
Righteous and merciful God; we come to you in repentant hearts, teach us to do good, give us courage to seek justice for all and to seek a meaningful unity of the church,
so that: the oppressed may be liberated, the orphan and the widow may know justice
so that: peace, justice and love may prevail; through the one who is love, Jesus our redeemer,
and in the power of the one whose fruit is love, the enabling Holy Spirit. Amen.

LAUDATO SI WEEK 21-28 MAY 2023. theme: HOPE FOR THE EARTH. HOPE FOR HUMANITY
For logos, social media templates, prayers, events – screening of the film "The Letter" and links to organisations and for other materials. https://laudatosiweek.org/laudato-si-week-resources-2023/ and www.laudatosiactionplatform.org
Daily Prayer for Creation.
Creator, Redeemer, Holy Spirit,
thank you for the gift of Laudato Si', which teaches us that "The Creator does not abandon us;
he never forsakes his loving plan or repents of having created us.
Humanity still has the ability to work together
n building and caring for the common home of all creation.
Creator, you give us life.
Help us to honor you as we care for your precious creation.
Redeemer, you give us hope.
Help us see new ways of living as we turn from the path of destruction.
Holy Spirit, you give us unity.
Help us find strength in the love between us as we seek healing for the Earth. Amen.