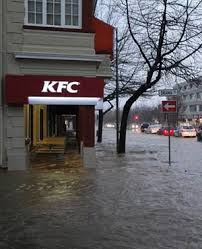 January 22. How conscious were the OT writers about creation and the environment? How conscious was Jesus? Did he have many personal friends and what kind of people did he choose? We know little about the twelve closest men but they were a varied group. Were some of his disciples passionate about creation, animals and nature and the poor as St Francis was 1200 years later? St Hildegard von Bingen, a mystic nun, from almost the same period as Francis, loved nature. St Martin de Porres was a humble lay brother engaged in menial work in Peru and was also noted for being a friend of animals. However, the current strong emphasis on climate, the environment and ecological conversion are a new feature of our time, resulting largely from the effects of human industrial activity in the last two centuries.
Jesus went up on the mountain and called those whom he desired. He appointed twelve to be with him and to be sent out to preach and have authority to cast out demons. Mark 3:13-19. Pope Francis: each human being is an image of God but each creature has its own purpose. The entire material universe speaks of God's love. Soil, water, mountains all are as it were a caress of God. LS 84. Reflect and share.
January 23. Moses told his church friends. "There is a well-known phenomenon today that some religious "prophets", "bishops" and pastors are able to attract vast numbers of followers, even sometimes when these leaders are exposed as dishonest and frauds while others are really saintly people. Is it a personality thing, an ability to preach well? Was this the case with Jesus? Did he arouse the people with his personality and so gained the enmity of the religious leaders? But did the crowds that followed him eventually adopt his controversial message of the Beatitudes that still challenges us today?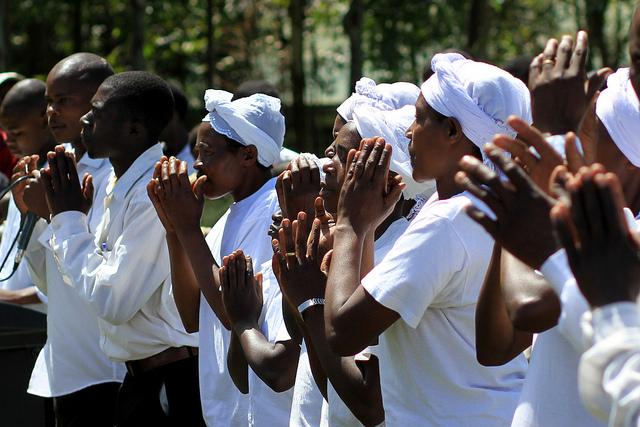 At that time Jesus went home with his disciples and the crowd came together so that they could not even eat. His friends went out to seize him for they said, "he is beside himself." Mark 3:20-21. Pope Francis: We should recognize that destructive forms of fanaticism are at times found among religious believers including Christian; they too can be caught up in networks of verbal violence through the internet and the digital communication. Even in Catholic media limits can be overstepped, defamation and slander can become commonplace and all ethical standards and respect for the good name of others can be abandoned. How can this contribute to the fraternity that our common Father asks of us? FT Reflect and share.
January 24. Sunday 3B. Fr Brian loved preaching about the Kingdom of God and the Gospel and he would ask "What is the gospel, the good news, evangelization? It is preaching God's love above everything else, and God's presence with us on earth as together we build that kingdom. Fr Brian was also passionate about a family focus in the Church and all aspects of justice and peace. "These are the signs of the Kingdom," he added. "Let's start again now, especially as Pope Francis has given us a Year of Joseph as well as a Year of the Family starting soon."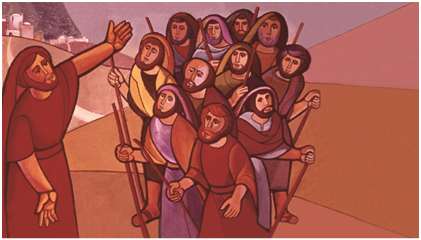 After John was arrested Jesus came into Galilee preaching the Gospel of God and saying, "the time is fulfilled and the kingdom of God is at hand, repent and belief in the Gospel." Passing the Sea of Galilee he saw Simon and Andrew, James and John. He called them and said, "follow me and I will make you fishers of men." 1 Mark 14-20. Pope Francis: True faith in the Incarnate Son of God is inseparable from selfgiving from membership in the community , from service and from reconciliation with others. The Son of God by becoming flesh summoned us to the revolution of tenderness. EG 88
January 26. Margi emphasized, "the Marfam 2021 theme "Our World a Family of Families" has been chosen with two purposes: 1. To focus on family relationships and needs and 2. To focus on the environment from a family perspective. Animals and plants, like us, humans live and reproduce within family relationship settings, in other words parents produce offspring. Highlighting and protecting this aspect of nature is one of our particular interests at this time. As we say, "All families matter."
The crowd said to Jesus, "Your mother and your brothers are outside asking for you." And he said, "Who are my mother and brothers?" And he looked around on those who sat with him and said, "Here are my mother and my brothers. Whoever does the will of God is my brother and sister and mother!" Mark 3:31-35. Pope Francis: In families everyone contributes to the common purpose. They may quarrel but there is something that does not change: the family bond. If only we could view our political opponents or neighbours in the same way that we view our children or our spouse, mother or father. How good would this be! FT 230. Reflect and share.