RECONCILIATION IN THE FAMILY, A SIMPLE SERVICE. https://marfam.org.za/2021/03/23/family-reconciliation-service/
We're coming to the end of a very difficult year, another difficult year. We thought 2020 was hard. It was from the start of a pandemic that does not appear to be anywhere near an end. Covid-19 has affected every individual, every family and its members, the Church as a Family of God, and the world as a family of families of creation too. As members of the human family we are obviously most conscious of the effects on us. Physical health – life and death – mental and emotional health, but also spiritual health have suffered during these months of lockdown and restricted movement, loss of jobs, income, food and personal security. Churches were closed and even now, although we here in SA are at level 1, regular mass-goers are not the same in number and in our way of participating in parish life. The Sacrament of Reconciliation has possibly suffered the most – if one can say that a Sacrament can suffer. Few people have been able to go to confession for many months and gained the benefit of preparing, reflecting on our lives in this particular way, acknowledging our guilt and seeking forgiveness from God.
One friend made a surprising comment to me the other day, "the important part of the Mass for me is the "I confess. I need to be reminded that I am a sinner." Rather cynically one could say to oneself, "Does he tell his wife that too, and what would she say to that!" Sin, in its many forms is very much a taboo subject in our communication.
Another insight I was reminded of at a webinar workshop on the Art of Dialogue as a tool for conflict resolution. Many of us, who have experienced Marriage Encounter and Retrouvaille over the years, know how dialogue is a powerful communication technique that can, but does not primarily focus on problem solving and healing hurts. It is ideally intended to reveal the beauty of the partner in the relationship, a relationship building matter.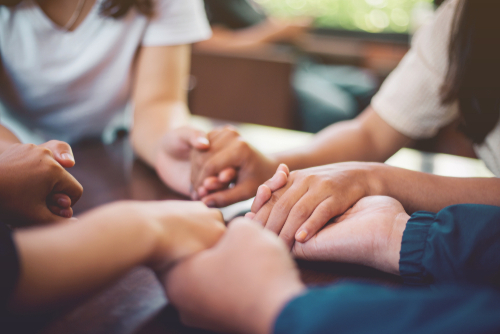 In the last few weeks – during the 16 days of Activism against gender-based violence. this newsletter has considered gbv and some contributing factors. One interviewed guest spoke from the area of Faith Action. Has the pandemic blotted out the role of God in our minds and hearts? Do we recognize God's loving presence in our lives? There is an ongoing debate about God and punishment. Is the pandemic God's punishment – and for what? Is global warming and the many extreme climate disasters across the world a punishment from God? Is sin, in simple terms, a break-down in good and positive relationships, caused by selfishness, greed, even fear, lack of care and concern for others, neglect and abuse of the environment? And why is it that "We hurt the most those we love the most?"
Like everything in life, all relationships need to be examined, cleansed, restored and healed: our relationship with God, with ourselves, our loved ones, other humans and with nature too. An examination of conscience of actions and attitudes too, acknowledgement of guilt, repentance, asking and granting forgiveness are parts of a process. Not easy, but almost to be considered necessary, and very appropriate at this time of the year.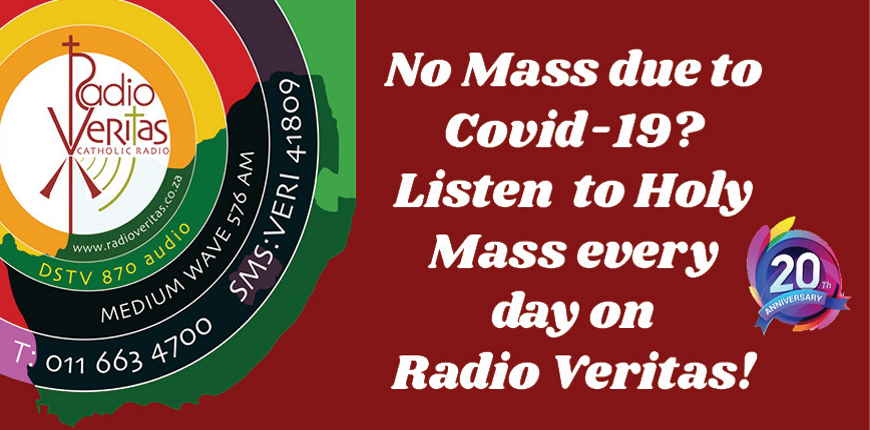 Have you ever considered that June 16 is a day of remembrance of a justified fight for freedom and rights. December 16, 6 months later, every year is another opportunity to take a look back. The day has special significance for different South African people in our different contextual ways. Some of it is historical, much is current, but it all requires examination and in the interest of the common good of all people and all of creation, where necessary decisions to love and, ideally, dialogue with one another and with God in the process leading to healing and hope for the future. Pope Francis in Laudato Si calls for ECOLOGICAL CONVERSION in CARE FOR OUR COMMON HOME but the process can begin even earlier, in our personal homes. MARFAM's December theme is FAMILIES, STILL HOPE FOR THE FUTURE. It is a hope that we, and only we, can make a reality. It is my own hope that through this newsletter, emailed and posted on social media and used in the FAMILY MATTERS programme on RADIO VERITAS, is a helpful resource for family strengthening. See link above. TR FAMILY WEEKLY 15 DECEMBER 2021
MARFAM'S 2022 FAMILY YEAR PLANNER is now available and details will be uploaded shortly or email [email protected]
.