June 7. Sarah was a pretty but shy 15 yearold. She had few friends and usually kept to herself. When trying to become more outgoing she decided to attend a class party. Little did she know what was in store for her. Her drink was spiked with a drug and she completely lost all knowledge of what happened next. It was only at school the next week that she discovered that some boys had taken her and photographed her naked body in all kinds of obscene positions and were circulating these. Of course she was absolutely horrified. She realised that the only blessing was that she had not been raped. She couldn't confide in anyone at school, didn't have any siblings to talk to, but went home in a state of panic and even contemplated committing suicide. Fortunately when her mom came home she was able to extract the story, comfort her and take the necessary steps to report the case.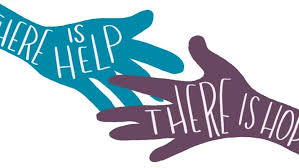 Reflect, share, act. Scripture: Sarah's maids mocked her because she had been given seven husbands and each one had died. When Sarah had gone up to her father's upper room, she intended to hang herself.  But she thought it over and said, "Never shall they reproach my father, saying to him, 'You only had one beloved daughter but she hanged herself because of her distress.'" Read Tobit  Chapter 3.:7-15.  Pope Francis :   At times the hurt felt by some young people is heart-rending, a pain too deep for words.   They can only tell God how much they are suffering and how hard it is for them to keep going, since they no longer believe in any one.  Yet in that sorrowful plea, the words of Jesus make themselves heard,. "Blessed are those who mourn, for they shall be comforted." May all young people who are suffering feel the closeness of a Christian community that can reflect those words by its actions, its embrace and its concrete help.   CV 77.   
FAMILY WEEKLY NEWSLETTER 7 JUNE 2023
THIS IS MY BODY WHICH WILL BE GIVEN UP FOR YOU.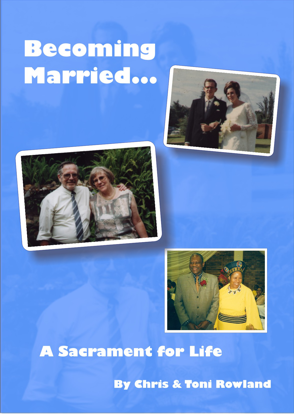 This is the time of the year when I, Toni, commemorate the death of my late husband, Chris,  who died on the feast of Corpus Christi in 2000, nearly  a quarter century ago, but still relevant in my life.  The first booklet we wrote together at the start of our MARFAM ministry was called BECOMING MARRIED –  SACRAMENT FOR LIFE.  Some years after his death I wrote BECOMING WIDOWED which I still see as the last stage of marriage. We had been involved in our parish and our family before but it was through a Marriage Encounter experience that we discovered a new dimension to the words of consecration, THIS IS MY BODY, GIVEN UP FOR YOU.  They are the words that married couples say and do, day after day, night after night. Just as Jesus gave his body in the Sacrifice of the Mass, marriage is a sacrifice of self-giving.  The following words, DO THIS IN MEMORY OF ME, are a present, future and for me also a past action. As life continues.
We became involved in marriage ministry and in time realized that there is more to family life than marriage. For couples, and for everyone – we're all family people – there are other relationships where we GIVE OUR BODY. PARENTING in particular where mothers and fathers do so in their unique ways. MARFAM's June theme is "Children belong in Families." Families are the basic units of the church, its building blocks yes, but with particular qualities and facing particular challenges. Pope Francis in Amoris Laetitia after the Synods on the Family 2014-5 reported on the many challenges in families. He speaks of the imperfections and the need for growth as he reminds us of the task of families but also THE JOY OF LOVE. He uses words like tenderness and merciful love, family words. These are qualities of God, qualities of Jesus who left us himself in the Eucharist.
On Corpus Christi 2000 my beloved Chris died, he passed on to another life and left me behind. The homily preached at his requiem Mass was on the image THIS IS MY BODY GIVEN UP FOR YOU, and how we had lived for this vision. In a way I had GIVEN HIM UP, back to God. I was heart-broken but knew that the way forward was to carry on. He remains in my life – less so now – but remains part of my vision of the Church and marriage and family renewal.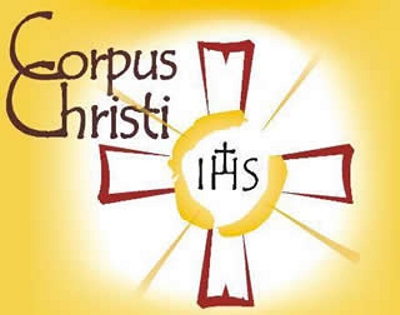 Roberts in an article "Towards a Post-Vatican II Spirituality of Marriage" writes, "Christian married couples are called not only to celebrate the Eucharistic liturgy, but also more significantly to live eucharistically, indeed to become eucharist, especially for one another.  In the Eucharist Christ gives us his body and blood, that is, all he is as a living person, symbolizing all aspects of human living. Sexual intercourse in marriage in a unique way communicates the gift of themselves by the spouses to each other, in the past, the present and a pledge of commitment for their future.  In the light of their human experience of marriage and the faith experience of Eucharist, the couple comes to understand the core of the sacramentality of marriage.  
Our role as co-creators with God of our children emerged. Over time the physical aspect of spirituality for me has taken on a further meaning too, as I have engaged with Pope Francis', Laudato Si, ecological spirituality, and all of creation, not as a completed seven day event but as the ongoing task of sexually co-creating and caring for what has been created.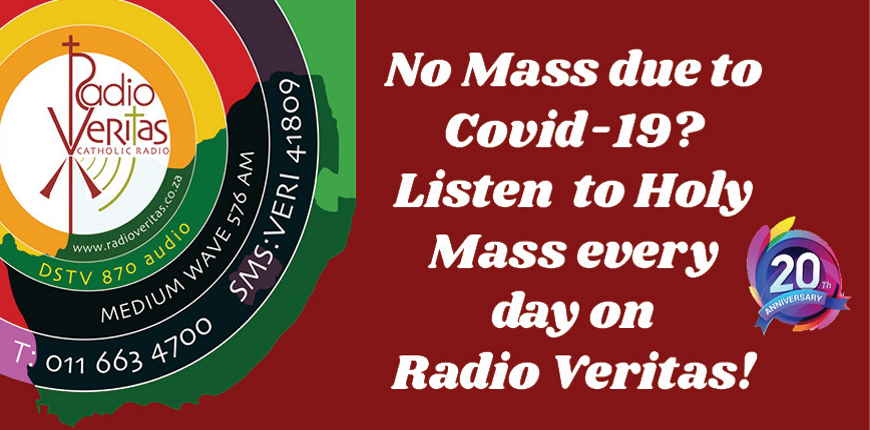 Corpus Christi, the Solemnity of the Body and Blood of Christ has been vastly enriched by the deepening understanding of Jesus' gift.   The New Testament does not only tell us of the earthly Jesus and his tangible and loving relationship with the world. It also shows him risen and glorious, present throughout creation by his universal Lordship, For in him all the fullness of God was pleased to dwell, through him to reconcile to himself all things, whether on earth or in heaven, making peace by the blood of his cross. (Col 1:19-20) LS 100.. Toni Rowland