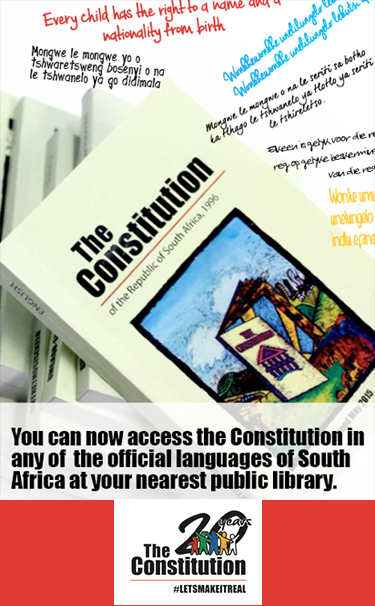 To understand the strong human rights focus in South Africa, one does need to study the SA Constitution and the Bill of Rights. Described as the cornerstone of democracy it enshrines the rights of all people in the country and affirms the values of human dignity, equality and freedom. It is focused almost entirely on the rights of the individual although it is stated that children have a right to family or parental care. There is little reference to responsibility and also to the rights of a family. The Charter of the Rights of the Family prepared by the then Pontifical Council for the Family in 1983 is a unique document in focusing on family rights. Pope Francis has contributed much in his 10 years, calling 2 synods to study the subject and producing his Post-apostolic exhortation Amoris Laetitia and many writings and teachings. Families have a right to be able to count on an adequate family policy on the part of public authorities in the juridical, economic, social and fiscal domains. It is important to insist on the rights of the family and not only those of individuals. AL44
Families are widely recognized as the basic building blocks of society and yet their rights as units are poorly recognized in societal and also in Church documents. In the last 100 years the rights of women and children have generally been more prominent but normally seen in isolation. Movements and initiatives exist in a limited way to promote a greater family focus e.g. the SA White Paper on Families. A family apostolate does exist too within the Catholic network. At the time of commemoration 200 years of the Church in SA, articles in FAMILY MATTERS described various of these movements and programmes.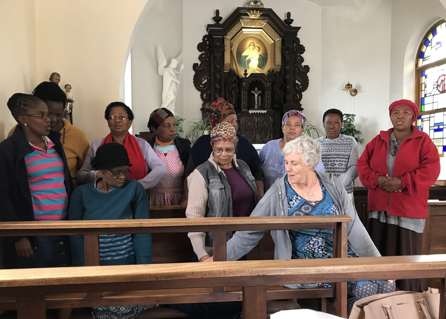 The first of these to be introduced into SA was the Schoenstatt Family Movement, an offshoot of the original Schoenstatt Movement founded in Germany in 1914 by Fr Joseph Kentenich. The Family Branch was founded by him in the Dachau concentration camp in 1942. It has grown into a large international movement which includes branches for families, couples, mothers, women, men and also groups for young girls and boys. As an ecclesial Lay, Apostolic and Marian movement Schoenstatt is active on all continents in over 40 countries around the world. It recognizes the crucial role that the Mother of God has in the education and formation of the laity. . All members consecrate themselves to our Mother Thrice Admirable – "we make a 'covenant of love with her and ask for her assistance and offer ourselves as instruments in her hands." The pedagogical approach takes seriously the universal call to holiness and members are encouraged to strive towards ideals that suit their various states in life
Sr Connie O'Brien is responsible for the Mothers League who have as their ideal to be a 'living monstrance' that is a Christ-bearer and a Christ-bringer into all situations of their lives. The Girls Youth have rallies and training days and try to strive for the ideal of purity in today's challenging context. All family groups emphasize the domestic church, and formation and training assists couples with parenting and family roles, mothers have days of inspiration and single and professional women meet in groups to deepen their spirituality.
Schoenstatt's life centres around their shrines, of which there are 5 in South Africa [3 in Cape Town, Villa Maria , Constantia, Maryland in Hanover Park and Cathcart in the Eastern Cape as well as Bedfordview]. These are all replicas of the original shrine in Germany. Home shrines are encouraged as places of prayer for families and Catholic family traditions / devotions are encouraged in keeping with the liturgical cycle of the church. The family ideal is held high and we recognize how much more is needed to safeguard the integrity of family life today when one considers all the modern trends.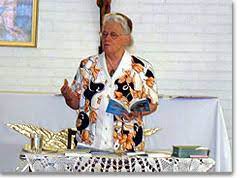 Sr. Edith Raidt is a name well-known in South Africa and beyond as an academic – Professor of Afrikaans and linguistics from the 1960s until her retirement in 1996. The focus in this article is mainly on her very valuable contributions to family life in the overall context of the Schoenstatt Movement. On moving from Cape Town to Johannesburg in 1970 she immediately began to form family groups who also helped in building the Bedfordview shrine which was solemnly blessed in 1975. Its motto is "Build from here a better world." Our Lady attracted many people to the Shrine and "this led to new apostolic initiatives," said Sr Edith. The Christian Business Leadership Course and the founding of St Augustine's College are two such initiatives.
The Christian Business leadership courses in Johannesburg grew from a talk with Fr Carmona a Schoenstatt Father from South America where a group of business leaders desired to apply Fr Kentenich's teaching to the business world. In 1981 Sr Edith was able to develop a suitable course for South African Business Leaders. Together with some business leaders who shared their expertise, she was able to integrate Joseph Kentenich's teachings on key themes that undergirded ethical business practices. The course in time became an annual feature. Sr Edith also presented lectures and workshops in other countries, as clearly there was interest and openness for the Kentenich teaching on business ethics among business leaders, academics and political leaders. The course included elements :
Pedagogy of values and a Christian ethos in work
Organic instead of mechanistic thinking in management and praxis
Solidarity in the company and subsidiarity in leadership
Authority and freedom in company leadership
Practical Faith in Divine Providence as spirituality for business leaders

Founding of a Catholic University. Sr Edith is possibly best known in the local Church through her role in the establishment of St Augustine's College. She first became involved in a planning committee to consider the possibility of establishing a Catholic university in South Africa. The aim was to establish an ethically oriented tertiary institution, concentrating on value ethics with programmes in the humanities and ethical leadership, targeting disadvantaged students in particular, to bring about a new social order. The dignity of the human person would be obligatory in each programme. Financial support was required and substantial support was received from European bodies and dioceses. The official opening of St Augustine College of South Africa took place in July 1999 with Archbishop Buti Tlhagale as vice-chancellor and Sr Edith Raidt as president, a post she held for the initial years, while her involvement continued in various ways. Masters and Doctor programmes in Theology, Philosophy, Ethics and Humanities, and Certificate courses in Political Leadership, Peace studies, and Business Leadership based on the Kentenich pedagogy were offered, as well as other postgraduate and undergraduate courses over the years. A short course in Christian Business Leadership was offered as late as 2019. St Augustine's future at present is relatively insecure.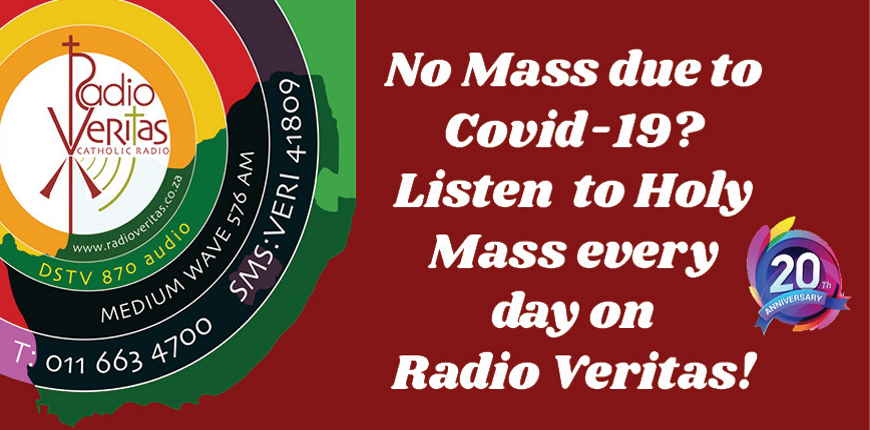 Now in her 90s, living in retirement with the Schoenstatt Sisters in Cape Town, Professor, Doctor, Sister Edith can look back on a life extremely well lived in service to God and country, a mission carried out with great energy, dedication and a deep conviction of her calling.