FAMILY MATTERS is my usual refrain and so this time the particular emphasis is not on woman alone but on women, children and the family, the extended human family as well as the extended family of the WORLD OF FAMILIES Mother's Day of course, has come and gone but here the focus is on looking at women and children in the context of Women's Day. There is much emphasis on empowering women, the importance of which one cannot deny, but a concern is whether we are empowering them out of their family setting. This is the message in the prayer I have offered for this day for many years.
PRAYER FOR THE WOMEN OF SOUTH AFRICA
Almighty God, You are father and mother to us, your children. We thank you for the particular and special gifts you have given to women, the gift of nurturing life, of sustaining and supporting life, the qualities of compassion, commitment, generosity and a willingness to share. As they progress towards their rightful place in society we request your blessing on all women that they may continue also to hold their rightful place in the family, that women and men together may build their families in a society which will bring about the Kingdom You have promised us.
We call on Mary, the Mother of Jesus, who with the help of St Joseph, her spouse, nurtured and cared for her son and now reigns with Him in heaven, to inspire the women of South Africa, to pray with them in their joys and in their struggles, and to intercede for them with her Son. Mary, Queen assumed into heaven, Patroness of South Africa, pray for us.
————————————————————————————————————————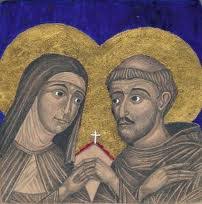 11 August is the feastday of St Clare of Assisi, the indomitable companion of St Francis who lived on for another years, working away at her side of the mission to establish a woman's congregation modelled on the vision of Francis. There is a saying "behind every successful man there is a woman." True?
Every action has consequences.  It is quite mind-boggling to me, that as society, from the President down, speaks out enthusiastically about the need for women to have access to land and greater work opportunities, who is asking about the impact of this on their families and especially their children. What is being advocated for their good, just as we complain about young people's problem behaviour?  Where is the balance between optimum child-care, family cohesion and women's empowerment?
MARFAM's August theme is Sexuality, A Family Gift. There are many implications around the aspect of sexuality: information and the parental responsibility for sexuality education with the family's own values, sexual abuse and incest, within and beyond the family, children's exposure and access to pornography. A family where sexuality is valued and dealt with lovingly and with understanding at all levels, supportive of its members and their needs, is surely the most effective antidote against gender-based violence and HIV/AIDS transmission and support, as this condition is still existing in our society, acerbated by the coronavirus and impacting most directly on women.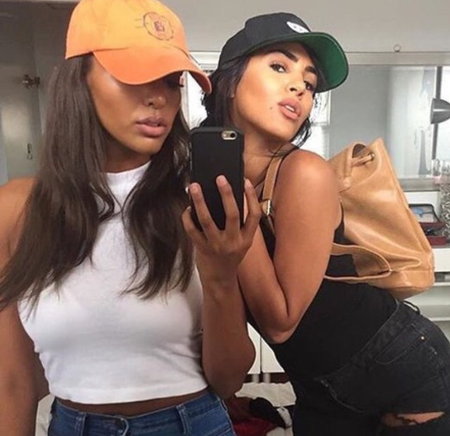 Pope Francis addresses the issue of sexuality in different ways in an extensive section in AMORIS LAETITIA 280 – 286 as well as in LAUDATO SI. The important thing is to teach children sensitivity to different expressions of love, mutual concern and care, loving respect and deeply meaningful communication. AL 283. Sexual abuse of children is scandalous when it occurs where they ought to be most safe, e.g. in families, schools, communities and Christian institutions. AL 45
We do not inherit the world from our ancestors but borrow it from our children. Justice demands that we preserve it for them and other future generations. We not only exist by God's mighty power, we also live with him and beside him, This is why we adore him. LAUDATO SI 72. A fragile world entrusted by God to human care, challenges us to devise intelligent ways of directing, developing and limiting our power. LS 78.
Another relevant theme is the upcoming feast of the Assumption. There are many images of Mary, apart from being the mother of Jesus. Many, e.g faithfulness, trust and acceptance, can be incorporated into an understanding of the concept PATRONESS. A family could reflect on this and choose their own favourite qualities of a patron or patroness and pray together: MARY, QUEEN ASSUMED INTO HEAVEN, PATRONESS OF SOUTH AFRICA, PRAY FOR US. TR. FAMILY WEEKLY 10 AUGUST 2021