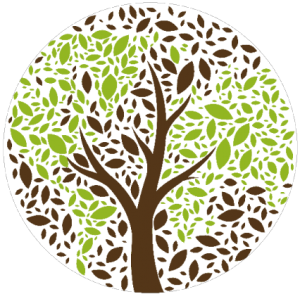 The particular value of the Season of Creation is its ecumenical nature. The commemoration was started in 1989 by the Eastern Orthodox Ecumenical Patriarch Dimitrios I . Other Christian denominations joined in over the years, Catholics in 2015. Maybe the next move will be an interreligious focus as after all "everything is connected" and we are all part of the same creation. Our spiritual values in different faiths are similar although traditions and practices can differ quite widely between east and west, north and south, western cultures and other even older eastern or indigenous cultures.
Are we at a time in our world history when the concept of eco ubuntu could be generally adopted? I would hope of course that the concept of OUR WORLD, A FAMILY OF FAMILIES would become acceptable. Family is about belonging on a more intimate level, in fact families of all kinds are essentially the closest level of relationship, as they are the place for co-creation with our Creator.
The SEASON OF CREATION ecumenical steering group has produced a very helpful set of guidelines for reflection, discussion, prayer, preaching and celebration for the weeks of the season. Its theme "Listening to the voice of creation" offers members of the Christian family a rich entry point for interfaith and interdisciplinary dialogue and practice. Christians walk a shared path as those who hold different kinds of knowledge and wisdom in all cultures and sectors of life. By listening to the voice of all creation, humans joined in our vocation to care for our common home (oikos)."
Many other resources have been produced and circulated and are still being uploaded constantly. MARFAM's Daily Thoughts are based around the scripture readings in the Catholic liturgical year, with an eco flavour added.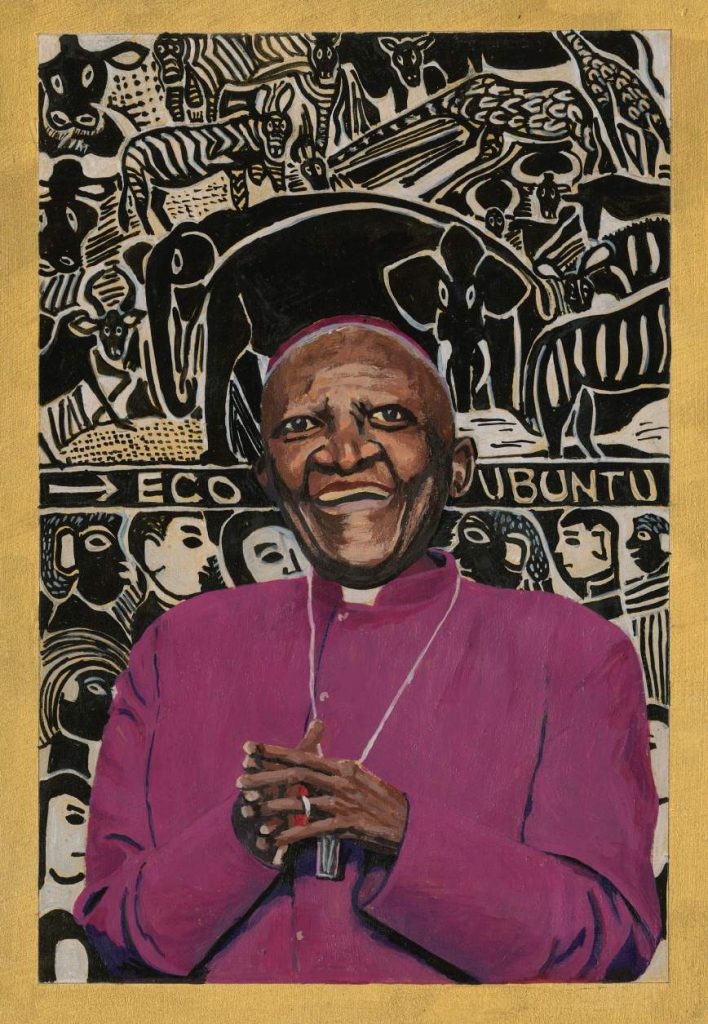 The South African Anglican communion and Green Anglicans have produced an inculturated manual too with the theme eco-ubuntu, a favourite concept of the late much-loved Archbishop emeritus Desmond Tutu. The concept of ubuntu runs through the whole document. The introductory page is based on his theology and the themes for the weeks address the following: 1. Land Justice and Ubuntu, 2. Water Justice and Ubuntu, 3. Gender and Climate Justice, 4. Justice for all God's creatures and 5. St Francis and Ubuntu.
As is frequently repeated in this Family Matters weekly e-newsletter the current universal concern of climate change and its effects and implications needs a spirituality, a spiritual underpinning and ubuntu is in many ways such a spirituality. It is an indigenous South African life-view that can also be applied to all faith expressions. "I am because you are." "we are because the planet is." The same concept is at the heart of Laudato Si" expressed in the words of Pope Francis, "everything is connected."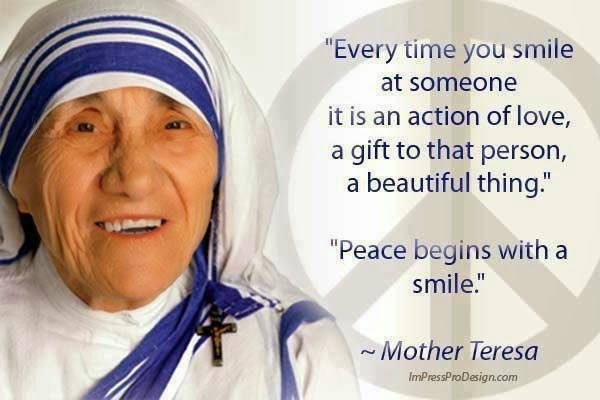 Another approach is that of Mother St Teresa of Calcutta whose feastday was on 5 September At her canonization 5 years ago, 24 years after her death, Pope Francis said: "Her mission remains for us today an eloquent witness to God's closeness to the poorest of the poor. I pass on this emblematic figure of womanhood and of consecrated life to the whole world of volunteers: May she be your model of holiness. May this tireless worker of mercy help us increasingly to understand that our only criterion for action is gratuitous love, free from every ideology and all obligations, offered freely to everyone without distinction of language, culture, race or religion. Mother Teresa loved to say, 'Perhaps I don't speak their language, but I can smile.' Let us carry her smile in our hearts and give it to those whom we meet along our journey, especially those who suffer. In this way, we will open up opportunities of joy and hope for our many brothers and sisters who are discouraged and who stand in need of understanding and tenderness."
An article in OUR SUNDAY VISITOR described where we still need her, her inspiration and intercession more than ever. In Haiti and other places devastated by earthquakes. In Afghanistan where the war is over but people continue to suffer. Where natural disasters occurred she sent her sisters to offer compassion and comfort. In our day her words are highly applicable in Ukraine. She once said: "Let us not use bombs and guns to overcome the world. Let us use love and compassion. … Today, if we have no peace, it is because we have forgotten that we belong to each other — that man, that woman, that child is my brother or my sister. If everyone could see the image of God in his neighbor, do you think we would still need tanks and generals?" "Do not think that love in order to be genuine has to be extraordinary,"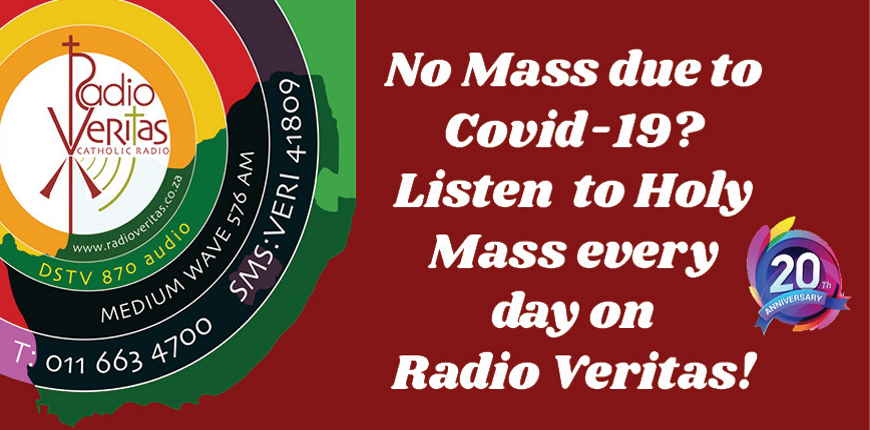 Mother Teresa said. "What we need is to love without getting tired. Be faithful in small things because it is in them that your strength lies." Amen, irrespective of what church or mosque or temple one claims to belong to. Amen. Alleluia. TR FAMILY MATTERS WEEKLY 7 SEPTEMBER. 2022