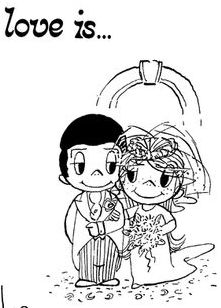 We're into February, the month of love. No point in dismissing it as even Pope Francis accepts its value. He wrote Traditional practices like St Valentine's Day should not be underestimated. Commercial interests are quicker to see the potential than we are in the Church. AL 208.
February overview for 2023 Family Year Planner. God, the creator, is a lover and it is the love of God, as the Trinity, that is life-giving, creating life continually and sustaining and renewing what has been created. Our task and gift as human beings and life-givers is co-creation with God from conception to natural death but in particular in the nurturing and caring for children. By its nature, of total and lifelong commitment, marriage is the ideal love relationship. Love of nature and creation is a means of sustaining life in its various forms. But life and love are very vulnerable and fragile and need to be expressed with a deep concern for families and the common good.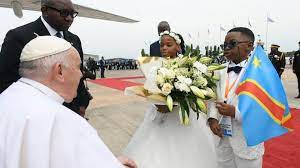 Pope Francis: Love always gives life. AL62. Loving human relationships of commitment and care are mirrored and carried forward in care for creation. Caring for trees and rhinos and yet rejecting unborn human life and the needs of the destitute and poor is not fully lifegiving. Every creature is the object of the Father's tenderness.. LS 77.
As love and lifegiving run through my mind on this day, the feastday of the South African martyr Bl Benedict Daswa I share his story first published by MARFAM 10 years ago. https://marfam.org.za/2023/01/31/benedict-daswa-a-man-of-faith-a-family-man/?swcfpc=1 He was murdered near his home village, by his community. Jealousy and witchcraft played a part in the tragedy. Beatified in 2015 the cause is now progressing with at least one potential miracle that was reported to the home diocese of Tzaneen being investigated in Rome. Pilgrimages are regularly made to the site of the shrine in the remote rural area where he lived. DASWA, A MAN OF FAITH AND A FAMILY MAN. One could add A MAN OF LOVE, LIVING OUT THE BEATITUDES which were the gospel of last Sunday. While the term "blessed" is normally the translation used, another interpretation uses "happy" which leads to deeper reflection on what is true happiness and true blessedness as total dependence on Jesus and his way. Either way, the blessedness or the happiness are an invitation to adopt and develop those virtues described as the true Spirit of the Kingdom.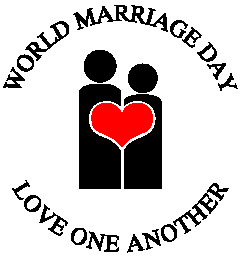 At the time of writing this, Pope Francis is on his way to his pilgrimage of peace and faith to the Democratic Republic of Congo, a massive country of 100 million people of whom half are reported to be Catholic. This will be followed in 3 days time by the pilgrimage to South Sudan in the company of two other Christian leaders, the Anglican Archbishop of Canterbury, Justin Welby and Iain Greenshields, the Moderator of the Scottish Church. Surely an act of love of neighbour, and solidarity among Christian leaders. May their pilgrimage and acts of loving sacrifice bring life and hope to the suffering people of those countries. Fr Jean-Marie Kuzikuta, the chancellor of the Archdiocese of Johannesburg hails from the DR Congo and we await his report back on the Pope's visit with interest.
An important date to keep in mind in February, apart from Valentine's Day is WORLD MARRIAGE DAY on Sunday 12 February. This celebration initiated by Marriage Encounter in the 1990s is still a meaningful opportunity to focus on the Sacrament of Marriage, in my view not only for couples but for the whole Church. After all as the other sacrament of life Holy Orders is not just for priests so marriage should also not only be for couples. Couples are the locus, they should be the example and role model to their family and the Church. Resources for a celebration, including a renewal of marriage vows are available from www.marfam.org.za.
MARFAM'S LENTEN AND EASTER booklet LOVE IS HIS LAW, LOVE IS HIS WAY has been revised and updated. It contains Eco-friendly family Lenten Thoughts on the life of spirituality of St Francis and quotations from Pope Francis. It fleshes out once more the vision of OUR WORLD AS A FAMILY OF FAMILIES. Cost is R25 from the online shop or can be ordered direct. Copies of the 2025 FAMILY YEAR PLANNER are also still available @ R10 or with discounted bulk prices.
God is love. Love is ultimately THE source of life. May your loving and giving life be a source of joy and peace during this month. TR FAMILY WEEKLY E-NEWSLETTER 1 FEBRUARY 2023