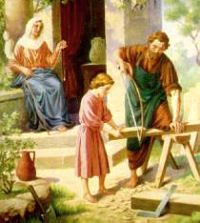 A few days ago I came across a booklet on my table and the cover stated, "THE SEASON OF INDULGENCE." Being a fairly knowledgeable Catholic, my mind immediately jumped to the topic of indulgences, a tradition which still comes to the fore from time to time e.g. when Pope Francis offers a plenary indulgence for a special act or sacrifice. Right now it is appropriate to apply this and link it with a particular special dad, St Joseph. The year from 8 December 2020 to 2021 was dedicated to St Joseph by the Holy Father – take note – in a new Apostolic Letter entitled Patris corde ("With a Father's Heart"). He describes St Joseph as "a beloved father, a tender and loving father, an obedient father, an accepting father; a father who is creatively courageous, a working father, a father in the shadows.
How many dads that we know would fit that bill? And what about this issue of indulgence? I firstly want to indulge myself a little and pay tribute to the dad in our family, whose death anniversary occurred this week. On Father's Day 2000 he lay seriously ill in hospital. Little did we know that he would not survive. On this 2021 Father's Day another family dad, Edwin, lay in hospital with COVID but with great joy Claire, our daughter and his wife and his children have welcomed him home. Such experiences are wake-up calls to us, as families, kids in particular, to value the dads, but also a reminder to the dads to appreciate their value for the family. See https://marfam.org.za/2021/06/22/a-tribute-to-dads/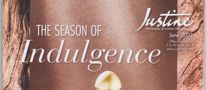 The media spends their time and energy focusing on well-functioning families, certainly a cause for celebration and indulgence in another sense. My booklet turned out to be a catalogue for skin care and beauty products, inviting women, and men too, to indulge and be pampered. But spending loving time together is a way of pampering the soul and is more meaningful than spending money on expensive presents.
The SA Minister of Social Development in a discussion on YouTube on Sunday morning also stressed how necessary the presence and relationship between children and their dads is. Lacking this can result in a father wound. She stressed that there should be a "conducive environment" to have a father and mother present in the home. Too often fathers are absent. They may have died, or be alive and living elsewhere, because of no permanent commitment on their part or that of the mother.
Fathers may be present, but relationships, between father and mother, or parent and child may be dysfunctional, or there may be problems that need to be addressed, if necessary with specialist help. Behaviour change should lead to the conducive environment of which the minister spoke.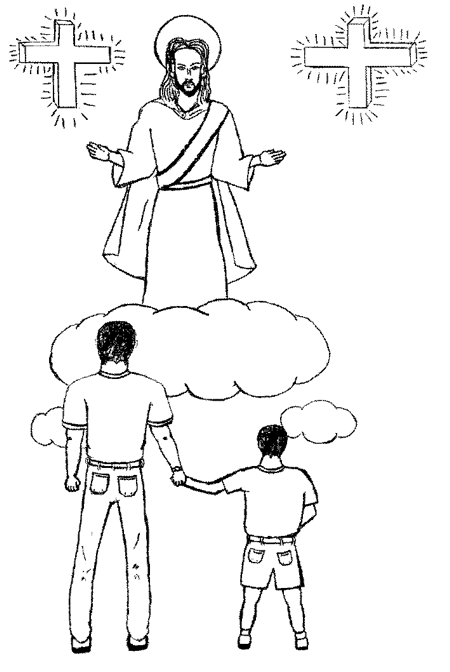 Pope Francis did not specifically address Fathers' Day last Sunday, as maybe it is not celebrated in Rome, but he focused on migrants and refugees as it was also their day. They of course are also fathers and children and are often separated from one another. His promotion of St Joseph as an ideal father figure for a whole year sends a powerful message. The indulgences associated with this commemoration are powerful sources of grace and spiritual gifts to fathers and to families .
But what are these indulgences? For a fuller explanation go to https://catholicstraightanswers.com/what-are-indulgences/ However more simply, "an indulgence is the remission before God of the temporal punishment due to sins whose guilt has been forgiven. A helpful example is a case mentioned on the above website. "We believe that when we sin, we commit a free-willed offense against God, ourselves, and our neighbor. God in His love and mercy forgives the guilt of any sin for which we are truly sorry. However, God in His justice requires that we expiate sin, or heal the hurt caused by sin. We call this the temporal punishment for sin. For example, if I damage my neighbor's car, I can sincerely plead for forgiveness and my neighbor can genuinely forgive me; yet, I will also in justice have to pay for the repair of the car. Well, during our life we perform penances here to expiate sin and purify our souls. If we die with venial sins, we will expiate these sins in Purgatory."
A plenary indulgence will remove that punishment. Certain conditions for this are set by the Church. The normal three conditions for receiving a plenary indulgence are sacramental confession, the reception of Holy Communion and prayer for the pope's intentions, e.g. the recitation of an approved prayer e.g. the Our Father
Special notes from the decree on St Joseph : In the current context of the health emergency, the gift of the plenary indulgence is particularly extended to the elderly, the sick, the dying and all those who for legitimate reasons are unable to leave the house, who, with a soul detached from any sin and with the intention of fulfilling, as soon as possible, the three usual conditions, recite an act of piety in honour of St Joseph offered with trust in God, in their own home or where the impediment keeps them. This means that in the current pandemic situation the intention is approved to receive confession and communion as soon as possible provided it is accompanied by an approved prayer or act of mercy.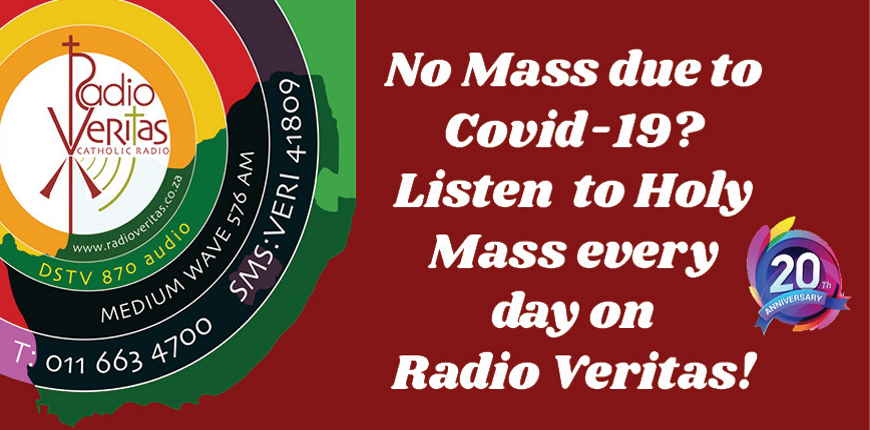 Hail, Guardian of the Redeemer, Spouse of the Blessed Virgin Mary.
To you God entrusted his only Son; in you Mary placed her trust; with you Christ became man.
Blessed Joseph, to us too, show yourself a father and guide us in the path of life. Obtain for us grace, mercy, and courage and defend us from every evil. Amen.