May 27. In their family Charles and Dorothy had battled with the experience of their son's addiction with great difficulty at first. He had been an excellent scholar, an adventurous boy and that is where the trouble had started. He'd been tempted to try crystal meth and got caught up. As a couple it had been so hard because, much as she tried, Dorothy had hardly been able to get Charles to open up. "God knows, "she would say, "let's ask him for help. I can't believe he willed for this to happen. I can only accept that it is because of free will. Now God is waiting for us to turn to him." Charles' conversion came about as a slow process helped each step of the way by Dorothy's love and concern for the two men she loved so much. "Only a little as much as God loves them," she reminded herself.
The Most High knows all that may be known and he looks into the signs of the age. He declares what has been and what is to be and he reveals the tracks of hidden things. No thought escapes him and not one word is hidden from him. Sirach 42: 15-25. Pope Francis: The responses given to the 2014 and 2015 pre-synodal consultations spoke of a variety of situations and new challenges. Drug use was mentioned as one of the scourges of our time, causing immense suffering and even breakup for many families as is alcoholism, gambling and other addictions. The family could be the place where these are prevented and overcome but society and politics fail to see that families at risk lose the ability to act to help their members. AL 50-51. Mary, counsellor and guide for the lonely and lost, pray for us.
May 28. "How does one become a saint?" Christopher asked. "let me first ask what kind of saint," his dad replied. "The ones we pray to." "No, first of all we pray to God, through the saints, but only a few famous, good and deserving people are formally recognized. There are millions and millions of other men and women who we ourselves recognize. Like your grandfather, who was someone I really admired because he always stood up for justice and truth and was also a kind and generous person. Your grandmother too was always at his side. Their "memorial" is close to my heart as you have heard me say before."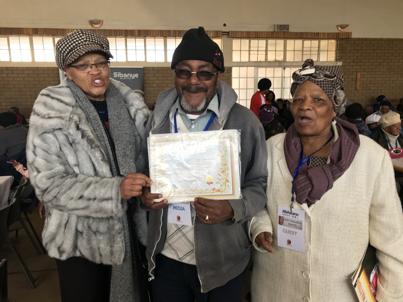 Let us now praise famous men and our fathers in their generations. There are some who have no memorial, who have perished as though they had not lived. But those who were men of mercy and whose righteous deeds have not been forgotten will have their prosperity remaining with their descendants and their children's children. Pope Francis: Often is it grandparents who ensure that the most important values are passed down to their grandchildren. Their words, their affection or their presence help children to realise that history does not begin with themselves, but that they are part of an age old pilgrimage and that they need to respect those who came before them. They are the family's living memory. AL192. Mary friend of the aged, pray for us.
May 30. Trinity Sunday. Fr Brian shared his message, "The Blessed Trinity has always been a powerful image of God to me, even if I will never fully understand it. There is a kind of aura of greatness about this idea of God and three in one. I did grow to understand the concept of a community of love, total committed love. Then I could relate it to the example or model of a family, of a couple of parents, also as an example of a community of love. I try to tell that to young people when I speak about marriage to them and when I look at the family life of all God's creatures I feel inspired.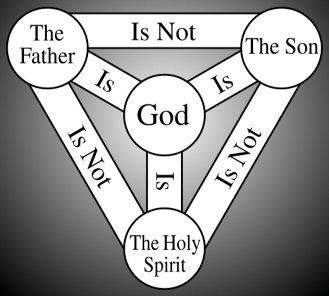 You shall keep his statutes and his commandments, which I command you this day, that it may go well with you and with your children after you and that you may prolong your days in the land which the Lord you God gives you forever. Deut 4:40. Pope Francis: The Father is the ultimate source of everything, the loving and self-communicating foundation of all that exists. The Son, his reflection, through whom all things were created united himself to this earth when he was formed in the womb of Mary. The Spirit infinite bond of love is intimately at the very heart of the universe, inspiring and bringing new pathways. The world was created by the three persons, acting as a single divine principle. When we contemplate with wonder the universe in all its grandeur and beauty we must praise the whole Trinity.LS 238-239. Mary, lead us in praise and thanksgiving to the Trinity.