We shouldn't lump all grandparents together with the elderly, because in some communities in our society you can be a grandparent  by the time you're 30, and many are by 50, and even a great-grandparent before 70.  But the point must be taken that although you might become a grandparent early you might also live into old age, either alone or with a partner, maybe not your original spouse.   Clearly there are quite a few issues to consider as we reflect on this theme of the month..
Pope Francis in his message for the elderly and grandparents this month and to be commemorated throughout the Church on 24th July focused on the fruitfulness of old age with the phrase from the psalms, "In old age they will still bear fruit."  The image that came to my mind was old vines, that still bear good grapes and make great wine.  Another ancient fruitbearing tree is the olive tree which can grow to hundreds of years.
With my focus on eco-family-friendliness which includes all of creation, I can think of baobab trees, elephants and sharks that live and are fruitful for many years. They will get to experience a very changed environment over the course of their lives. Would that matter to plant or animal? We, people, may become disorientated if we live for too long with too many changes and new developments like the technology that we are finding challenging.
Today, however, there is a growing awareness that some non-human creatures do have a certain amount of intelligence and feelings too. I felt affirmed by reading an article on this very subject https://www.ncronline.org/news/opinion/we-humans-need-open-our-minds-personhood-nonhuman-animals by Fr Dan Horan who will shortly be visiting South Africa to present the Jesuit Winter Living Theology course.
Being elderly is not the same as being a grandparent. The unique relationship of human families across generations should be celebrated and honoured at this time, but also explored as to some of the ups and downs. Relationships are for the benefit of both parties, children benefit from the experience and historical knowledge of their grandparents when it is shared. Grandparents benefit from the vitality and joy of children as well as their growing knowledge and skills.
Family values are often spoken about as if they are a predetermined collection of rights and wrongs, of good, better or best ways to live and to bring up children. One issue or value that does greatly concerns many older people is the religious formation of children. We may have grown up with devotions, a daily family rosary or daily Mass when we were children ourselves, but we quite likely did not do the same with our own children. They are not likely either to do it our way with their children. Especially in recent times religious practice and devotions have changed and they continue to change, for better or for worse. We oldies worry that our grandchildren are getting little or no religious formation. As they grow some of them may go to different churches, and try out different kinds of spirituality or more esoteric practices.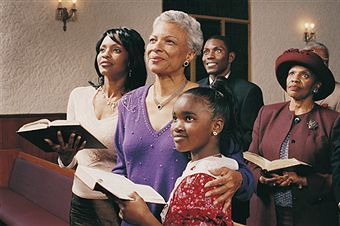 It is recognized that grandparents very often play a major role in their grandchildren's religious formation. However we seriously need to ask ourselves, what can or should we do to give our grandchildren the most meaningful faith experience for our day and their stage in life? Pope Francis has often had something to say to that too.
In Amoris Laetitia Pope Francis writes, "a few minutes can be found each day to come together before the living God, to tell him our worries, to ask for the needs of our family, to pray for someone experiencing difficulty to ask for help in showing love, to give thanks for life and for its blessings and to ask Our Lady to protect us beneath her maternal mantle. With a few simple words, this moment of prayer can do immense good for our families." AL318
For us grandparents I believe we need to ask, is it our job to teach the children, things like difficult prayers that they do not understand, or to bring them to God, and show them a loving and merciful Father, even if they lack a loving earthly father? Is it our job to introduce them to Jesus, who loves all children as a caring, understanding and, at times, challenging friend? And in giving thanks for life also to make the child increasingly aware of MARFAM'S focus on THE WORLD A FAMILY OF FAMILIES, where every creature is loved by God and where God's home is in need of our love and care. (Laudato Si') Religious formation needs an ecological conversion.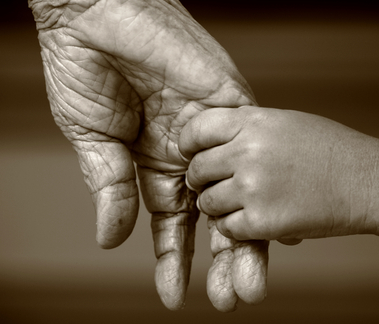 A Movement of prayer of grandparents for their grandchildren is a form of prayer both for us and the children and their needs. It can be time of prayer and sharing spent alone or with other grandparents and concludes with the gift of a blessing from those who love them.
A simple MOVEMENT OF PRAYER OF GRANDPARENTS FOR GRANDCHILDREN
We know how grandparents are seriously concerned about their grandchildren, young and older. They are often close but also often find it difficult to understand one another. Older people may have more time and a greater desire for a deeper prayer life. They also feel helpless and no longer useful in life. This movements can help grandparents to recognise the important contribution they can still make in the lives of their families no matter how far away. There is no formal structure or procedure but it is nice to be able to share with others and form a group for mutual support. Specific Bible passages can be used or the reading for the day. A valuable part of this movement is to strengthen our relationship with God and with our grandchildren through the awareness that is created and the love than can blossom.
Step 1. Bring to mind each of your grandchildren and reflect on their special qualities and their needs. Put up their photographs or other mementoes, share with any others present.
Step 2. Select and read and share on a scripture passage. What is God saying to me?
Step 3. Pray the Grandparents Prayer. Add any special prayers.
Grandparents' prayer :
Heavenly Father, I give you praise and thanks for the great gift of life you have given to me. With wonder and awe I acknowledge that through my life you granted life to my children and they in turn became the parents of my grandchildren. The world in which they live is different from my world and sometimes we do not understand each other. We need your gifts of acceptance and forgiveness so that we can be at peace. We need your gifts of love and joy so that together we may live your plan for our family and all the families of the world. We ask you to grant us these gifts in Jesus' name. Amen.