Has anyone heard of the place Ackerville? I had come across it, even been to the church there once or twice, but had no real idea of the role the township adjoining the town of Witbank – now Emahlaleni – had played in the history of our country.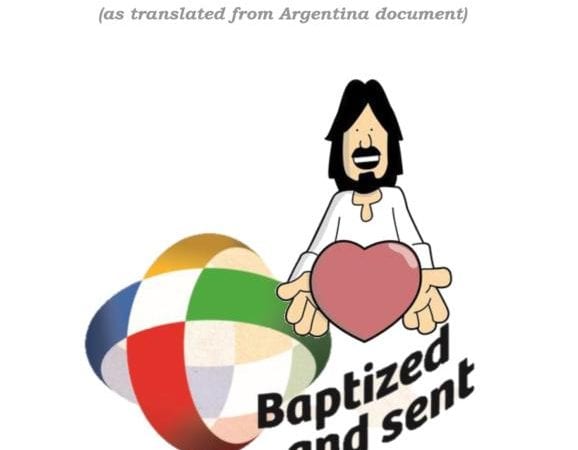 Through some of the events in South Africa and worldwide I was led to consider what role does the Church play in the affairs of one's country? Much focus worldwide is on the fact that recently inaugurated US President, Joe Biden is a Catholic. What do we know of our South African leaders? The Catholic Parliamentary Liaison Office has apparently found it quite difficult to establish who amongst our MPs are Catholic. Beyond that who are prominent Catholics in South African affairs, politics, business or economics, social and cultural?
Vatican II has emphasized the importance of the vocation and role of the laity in the temporal domain as Fr Barney McAleer and I used to preach some 10 – 15 years ago when we were going around the country as delegates from the SA Bishops conference conducting Pastoral Forums. One of the four tasks of the family from Pope St John Paul II in FAMILIARIS CONSORTIO (1981) was to be active in the world and promote the family in the public domain. More recently in 2019, Pope Francis, having published Evangelii Gaudium, invited the whole church community to a special moment of missionary discipleship with the call "Baptised and Sent." Many more examples exist while the new SACBC Pastoral Plan of 2020, is still to be implemented.
Today, with our churches closed due to the risks of infection by the COVID-19 virus it has become more difficult to remain connected and the onus is more on us in our personal lives which means our family lives. The pandemic is raging more strongly than ever and across the world more than 2 million people have died and almost 100 million have been infected.  When it comes closer to home one certainly feels the shock of death more intensely: Archbishop Gabuza, Mgr Nadal, at least 3 priests I knew well and a while ago, a number of sisters in various convents.  In our minds these are directly connected with the Church.  Other deaths were of more public figures, political – Jackson Mthembu, entertainment and media – Larry King.
We are seldom told of the religious affiliation of these people,  but I was very interested to discover that Jackson Mthembu, SA late Minister in the Presidency, and a leading champion in the fight against COVID was a Catholic. He was born in Witbank, now Emalahleni, and grew up, lived and remained a member of the parish of Ackerville, a parish which had strong connections to the freedom struggle especially in the 1970s and 80s. Fr Smangoliso Mkhatswa, was parish priest for a time before becoming  Secretary General of the Southern African Catholic Bishops Conference.  He remained in the public domain in different capacities in national and local government. Some of his altar servers and other young people grew up and became active in the struggle and the ANC. Jackson Mthembu was one who entered politics and was a stalwart of the ANC, known and trusted for his principles, honesty and integrity as many of those who paid tribute to him at his funeral and memorial service on 24 and25 January testified.  Father Joao Rodrigues was parish priest in Ackerville in those years too and is now bishop of Tzaneen diocese, heavily involved in the promotion of the cause of blessed Benedict Daswa, South Africa's first martyr.  Bishop Xolelo Kumalo, the newly appointed bishop of Witbank diocese spoke at the funeral, calling for an end to corruption and the positive values for which Jackson Mthembu was known and respected.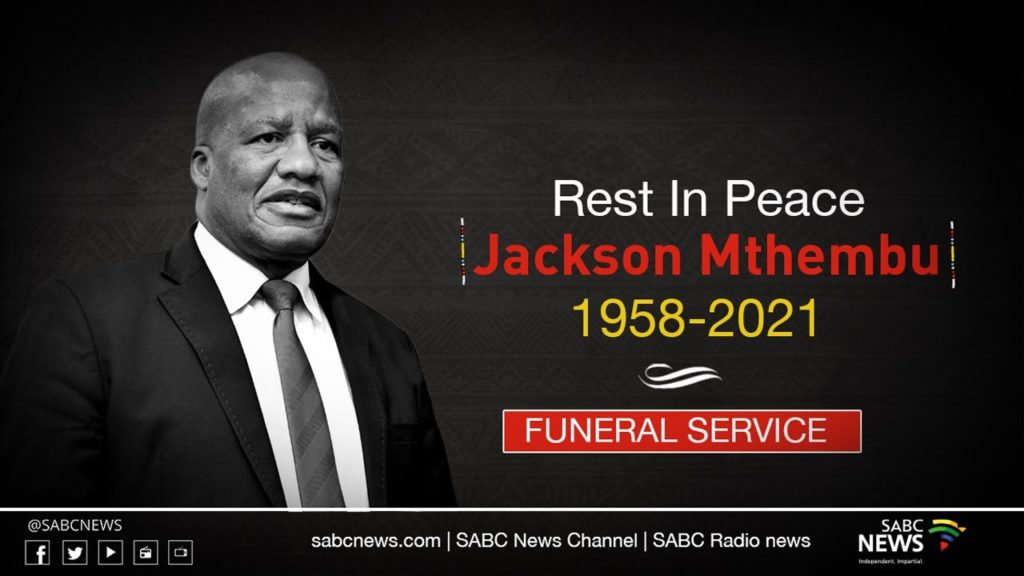 Fr Linda Zwane is currently parish priest and knew Jackson well. He knows too how the parish of Ackerville has produced rich fruit. Not all those who were originally in the freedom struggle over the years remained in politics or religion. A friend and fellow family ministry worker, Jabu Nkosi with his late wife Buyi presented many marriage preparation and family enrichment programmes in the parish and the diocese as a whole. Together they became stalwarts in promoting family life.
Each of these people, clergy and lay people, family people, responded to their call "Baptised and Sent" in their own different ways.  Hopefully when churches open again and Mass is offered face-to-face with live congregations the dismissal and sending out message at the end of Mass, "Go in peace, to love and serve the Lord by your lives," will be heard and welcomed again.     T Rowland   FAMILY WEEKLY 27 JANUARY 2021