Every country has its special days of commemoration.  If you dig deep enough there are very often difficult and painful conflicts buried there that are not fully healed.  These would concern original inhabitants and later invaders, rulers and owners or "land-grabbers" of the land.   
DAY OF RECONCILIATION ORIGIN. This day in South Africa has a complicated history, which might not always be conducive to racial reconciliation as it was, and is, intended to do. As it stands, as a commemorative day on 16 December, it started as Dingaan's day, a religious holiday of the Afrikaner Voortrekkers, also known as the Boers.   
These groups of families, who left the Eastern and Western Cape to escape from British rule and constant battles with local black tribes in their areas, were seeking a land of their own. They held to a religious conviction that God had blessed them as a chosen people with special rights. Even on their "trek" at times they fought battles against local peoples. Although it is a very complex story that warrants much deeper study, simply put, this day commemorates a great victory over Dingaan and his Zulu warriors at a site that came to be known as Blood River, because the river ran red with blood. The Voortrekkers believed their victory was due to God in answer to their prayer. In thanksgiving they made a Vow to remember this this for all time.
The Voortrekker Monument was erected in 1949 on a hill outside Pretoria and contains a Cenotaph, in its centre.  Through an opening in the dome of the monument a ray of sunlight shines at 12 noon on 16 December onto the cenotaph striking the words, "Ons vir Jou, Suid-Afrika, "We for you South Africa.)
This expresses the Vow taken at the Battle of Blood river. Ironically, in spite of all that has happened in our country since then, these words surely still express our deepest hopes for unity in our people, "our family" as President Ramaphosa has been saying during his regular addresses.
FURTHER HISTORY. Dingaan's Day was commemorated by the Afrikaner people for more than 150 years. In time the name was changed to Day of the Covenant and later the Day of the Vow. For them the Day remained a religious and cultural day. During these years much changed for the peoples of this country, with other wars and struggles, colonialism, apartheid, and in 1994 a new democratic dispensation One aspect remains central, the conflict between Boers (white Afrikaners) and dispossessed and disenfranchised, and disgruntled blacks intensified.
December 16 was significant too for the disenfranchised Africans who protested and demonstrated from as early as 16 December 1910. In 1961 the formation of a military wing of the ANC – Umkhonto we Sizwe, or MK was announced on that day. The prime mover in this regard was Nelson Mandela, who argued that after decades of peaceful protest and action against segregation and apartheid, it was time for a change of tactics. There had been intense debate over this the decision with leaders of the ANC and other anti-apartheid, liberation movements.   As further changes came about the armed struggle was formally discontinued in 1990.  https://citizen.co.za/news/news-cns/1758750/day-of-reconciliation-from-dingaans-day-to-mandelas-armed-struggle-and-reconciliation/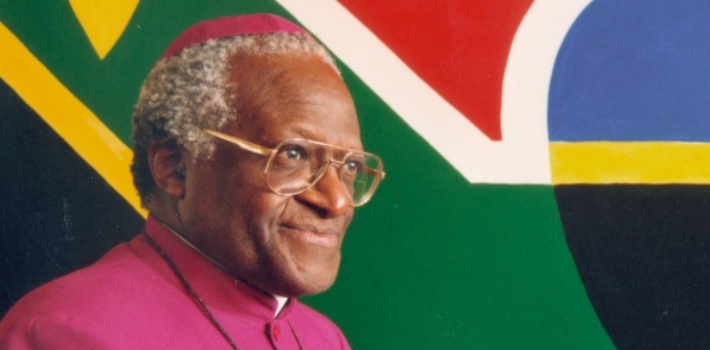 On December 16, 1995, the new democratic government changed the Day of the Vow to the Day of Reconciliation – as an attempt to strike a balance for South Africa's divided past. The start of the Truth and Reconciliation commission is also associated with this day. The idea of promoting national unity and reconciliation in a new political dispensation filled many people with optimism. How well has it succeeded is a question for us today and what remains to be done?
PRESENT POSSIBILITIES. IOL, sadly, described it as a day that has travelled a long journey with a common thread: bitterness. https://www.iol.co.za/news/opinion/december-16-the-day-blood-river-came-into-being-12440102. There were of course political overtones from the start with issues of race, tribe, liberation, and national aspirations as well as religion. Some of these factors remain and racism is right there, high up on the national agenda today.
But reconciliation is a very powerful religious concept with possibilities beyond a strictly religious base. It can be a social option for the healing of nations, communities, family and all relationships. However, Reconciliation demands a decision for the common good. A decision to face the truth and one's own prejudices, to respond, to repent, to forgive and gradually to heal as we strive for peace and harmony.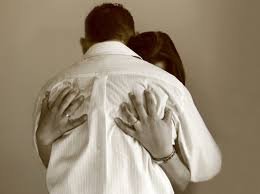 Pope Francis address reconciliation in Fratelli Tutti his encyclical on social friendship. My recent reading in Albert Nolan's Jesus Today found that his conclusion too is to strive for reconciliation with God, others, with the environment and within oneself. A good place to start is in our own personal relationships, and an appropriate time to start is today, 16 December. Is my issue parent-child or couple issue, domestic violence, or racial violence, or xenophobia, or even abuse of the environment?
It is said that LOVE IS A DECISION.  Love is also the outcome of a decision, to change, made possible through prayer and acts of sacrifice.   LOVE CAME DOWN AT CHRISTMASTIME is our Advent-Christmas programme.  God, who is LOVE, made his decision from the time of creation and continues to remain present with us.  Our private pilgrimages of ongoing reconciliation can be enriched by following in the footsteps of St Francis, hoping to achieve his peace and his joy.   May that be your Christmas gift to one another. FAMILY WEEKLY 16 DECEMBER 2020