(See notices about celebration of Day for Grandparents and Elderly on 23 July.)
Pope Francis likes to talk about dreams so here are some ideas. Retired, and single and no grandkids, would be rather different to retired, married, or widowed with grandkids and that too can vary vastly according to age and their family status and situation. Certainly a grandparent, most often a grandmother, has to be a versatile and flexible creature to respond to demands, requests and having a deep pocket to cater for long school holiday outings. Unattached elderly will most likely have more freedom, but less attachments and a greater risk of loneliness.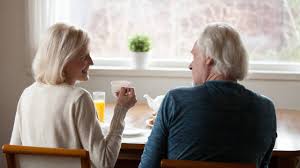 Taking all those variables into consideration still leaves one's own wishes and plans. Travel, near and far, maybe a cruise. Staying with children or relatives who live far away or have moved away, now living elsewhere and therefore require visits of more than just a day or a weekend is a popular way to spend one's days. Some of us carry on working, at least part-time, take up another occupation or a hobby that can be very enriching and even educational.
In theory, at my age I should be retired for nearly 15 years, but I have continued my MARFAM work, which is also my hobby I must admit. So I am happy to be continuing to focus on family matters but have also expanded my range of interests to include the environment. Birding doesn't excite me very much, but on walks, or visits to game reserves, the chances of seeing a variety of birds is vastly greater that spotting the big five even in the distance and half hidden in the long grass. So even around our retirement village lessons in birding can be started.
A difficulty that many oldies experience in this day and age is financial concerns. The last 5 years in South Africa have not been good for the growth of investments and if one is on a fixed pension and has been retired for 20 or more years one's income will likely not have kept pace. An unavoidable reality today is that various family members will have suffered in the economic climate of the last few years and may need assistance. Unemployment is well over 30% of the adult employable population, plus the dire circumstances of youth who have finished their education but have not found work weighs on all of us. Will our pension money go to food and shelter for our families?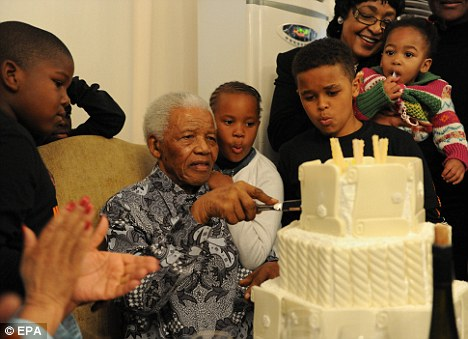 If money is no object life still isn't always a bed of roses as one's health is quite likely to begin to deteriorate. Eyes, ears, teeth, backs or knees might well need attention, not to speak of diabetes or cancers of any kind. Personal health concerns are eating into, or gobbling up, our medical or other financial resources.
Having a healthy bank balance and good medical insurance is necessary with debilitating illnesses such as Alzheimers and Parkinsons that may require long, often slow. mental and/or physical care.
Taking up a hobby or becoming an environmental activist allows for dozens of different angles, from the work one was involved in before retirement, to concern about loss of biodiversity and carbon footprint stuff.
How often have you heard us say, "Growing old is not for sissies!" And it really isn't. But being able to do what one wants – ideally still as a couple and in good health is a great blessing to be appreciated with gratitude. But for everyone, slowing down and taking time to just be, need not be boring but a time for memories, dreams and to reflect. A prayer of gratitude can consist of praise, thanks and a request for our needs as God is always willing and ready to hear our whole story.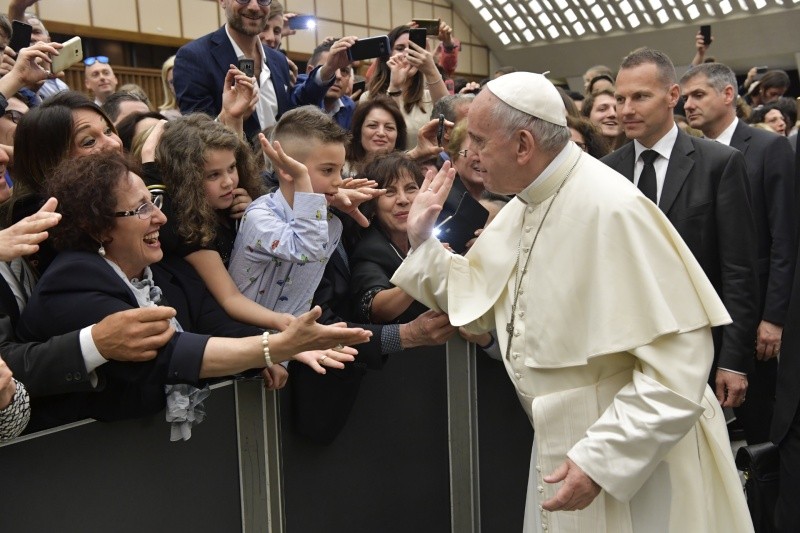 Gratitude is required as the only acceptable approach to life and its hardships. Who can, or should we, say thank you to and for what? As elderly and grandparents we can list many gifts we have received, but also still have the ability to dream and plan for ourselves and our children and grandchildren at this special time. I recommend the Movement of Prayer of Grandparents for grandchildren where one can pray alone or with others who can listen as we share our stories, the good and the challenges that make us human and make ourselves children of God. See www.marfam.org.za/
In his message for the special DAY FOR GRANDPARENTS AND THE ELDERLY Pope Francis writes, Our life is meant to be lived to the full, and our greatest hopes and dreams are not achieved instantly but through a process of growth and maturation, in dialogue and in relationship with others. Those who focus only on the here and now, on money and possessions, are blind to the way God works. His loving plan spans past, present and future; it embraces and connects the generations. For the young, this means being ready to break free from the fleeting present in which virtual reality can entrap us, preventing us from being productive. For the elderly, it means not dwelling on the loss of physical strength and thinking with regret about missed opportunities. Let us all look ahead! And allow ourselves to be shaped by God's grace, which from generation to generation frees us from inertia and from dwelling on the past! Visit www.vatican.va for the full message. Search website for further info on the celebration. i

Gratitude itself is a gift and the ability to dream is too. So happy and thankful dreaming day by day.
TR FAMILY WEEKLY E-NEWSLETTER 12 JULY 2023.