2023 FAMILY WEEKLY E-NEWSLETTER W OCTOBER 25. 
POPE FRANCIS ASKS US TO "PRAY AND FAST FOR PEACE ON FRIDAY 27 OCTOBER. in Rome, at home.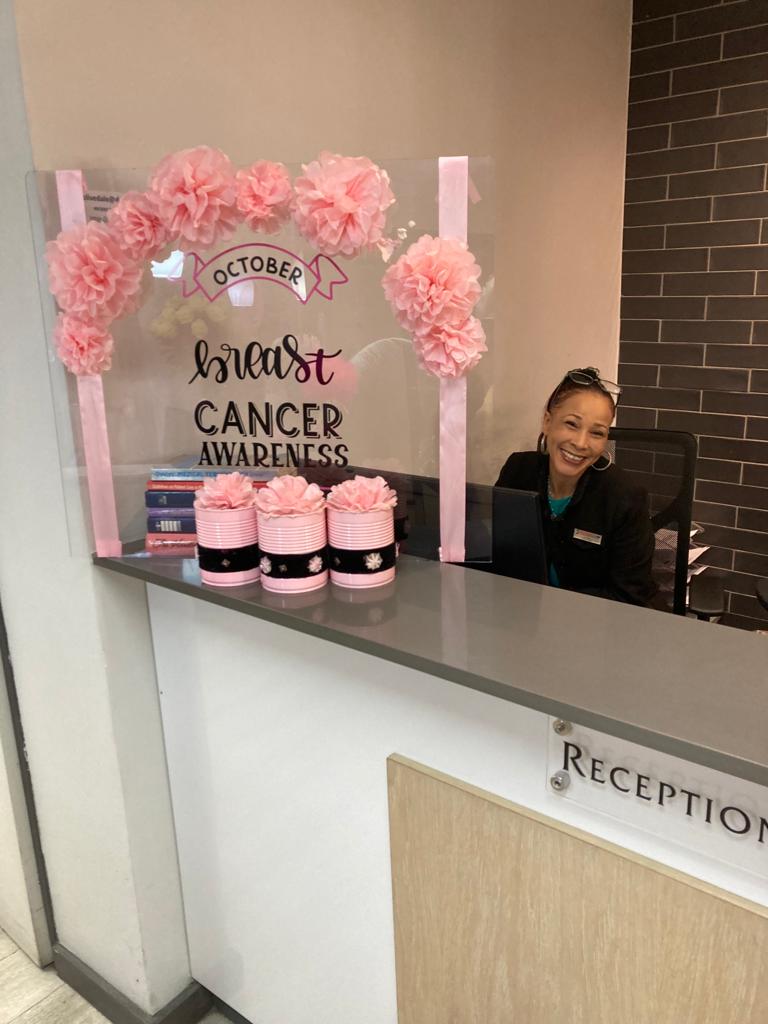 Some time during the month of October, which is commemorated widely as "Breast Cancer Awareness month,"  I share a story I found many years ago about an elderly man, going into a restaurant wearing a pink ribbon. Young patrons make fun of him until he shares that this is in honour of his daughter, not his wife or mother. Young people can and do succumb to cancer and breast cancer is the most common form for women, although men are affected in lesser numbers. Prostrate cancer is the most common for men, but there are many different cancers of almost every part of the body. This year I wish to share a different story, a "SHMILY" love story of a devoted elderly couple who were able to cherish their relationship until her eventual death by the use of the phrase and many different examples of their own experience with it. .  (See How Much I Love You)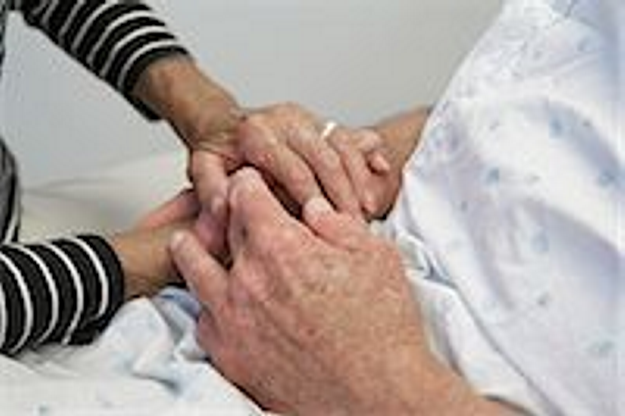 Oncology is a vast and growing area of medical research and treatment, high on the agenda of every country and every hospital, but in underdeveloped countries and countries at war such medical resources make way for more urgent, immediate life-saving measures. Images reaching us daily of the war between Israel and Gaza emphasize the desperate need for humanitarian aid and even the most basic of medical supplies. Thousands of patients are rushed into hospitals with wounds and fractures of every kind caused by missiles and bombs and falling debris from destroyed buildings. Arms are full of babies and young children while youth, adults and older persons arrive on foot, on stretchers, or any item that can be found. Medical staff struggle against enormous odds with shortages of everything required. A war lived out in the public domain like this one, similar but much more drastic than the Ukraine war 18 months ago, tell of broken bodies but are able to give only fleeting insights into the broken hearts and the mental and psychological damage done to these sufferers for life.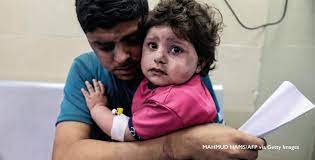 The trauma of children of war has been described over and over around the world's many wars, as well as the natural disasters that assail us so often these days. Floods and earthquakes happen suddenly and thousands of people have died almost instantaneously. But always there are survivors, parents, children, relatives left to pick up the pieces of broken lives. Who can take responsibility or act to prevent such disasters anywhere? Who can provide the comfort and resources to mend broken bones and broken hearts? Humanitarian aid agencies, with dedicated staff and volunteers, provide invaluable resources, often at a risk to their own lives. What can you and I, ordinary family people do, how can we help, or do we stand by while political world leaders on opposing sides negotiate deals? There are many options, ranging from political demonstrations, to making up food parcels, collecting or donating money for a charity of choice, reaching out to a situation nearer to home. Think global, act local is a helpful slogan as there are, in every country, town or home, opportunities to show compassion, love and care, be it after a fire – JHB inner city, storm damage – Western Cape storms, floods – KZN or Eastern Cape.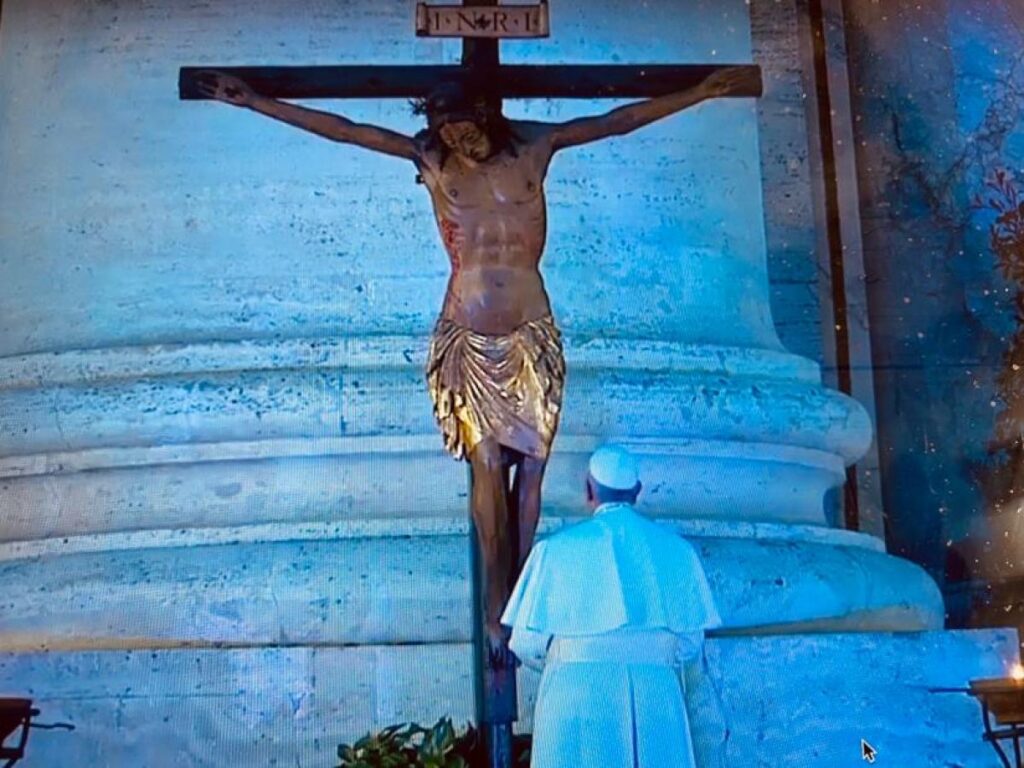 Our common humanity but also our spiritual and religious beliefs can inspire us. In Pope Francis' message for World Day of the Poor on 19 November, originally written months ago, he calls on believers not to let the poor (and suffering) become a film clip that can affect us for a moment, but to be open to them when we encounter them in flesh and blood on our streets, to be open, to listen and engage, not simply to think of God and call on him in prayer, but to make concrete gestures.
POPE FRANCIS ASKS US TO "PRAY AND FAST FOR PEACE ON FRIDAY 27 OCTOBER. in Rome, at home.
At the same time our faith, as Catholic Christians must sustain and guide us in following Jesus' way, shedding light on the painful situation enfolding in his own homeland, where he lived and where he died at the hands of self-righteous forces of evil. Where are we, Christians in our Jerusalems of today, cities over which Jesus is weeping, standing in solidarity with all the suffering, being compassionate and merciful. Let our prayer time on 27 October, joining thousands in Rome with Pope Francis, or in our homes and churches, be a powerful, heartfelt moment of love of neighbour and a desire for peace on earth from people of goodwill. "War is a defeat, a failure," repeats Pope Francis. Tenderness is one of his favourite concepts, a movement of the heart, to be called forth from a human breast that is itself healthy or diseased. For the sake of our children, our families, our future. TR FAMILY WEEKLY E-NEWSLETTER 25 OCTOBER 2023.

SECURITY
25th October. Security.   The parish community reflected,  "How many security features are needed nowadays to even make us feel a little secure behind high walls with guards and panic buttons at the ready?  How much impact does that way of life have on our quality of life?"  Are we afraid to open our windows and doors and so become isolated and distrustful of others?"  "Well I don't worry too much, but my children tell me I should protect myself and my belongings more."  "Ultimately what will we be held accountable for I wonder."  "Jesus expects that people who have received a lot will give a lot in return and everyone knows who they are.  Are the measures we take to protect our security and wealth reasonable?"
Reflect, share, act. Scripture To everyone to whom much is given, of him will much be required, and of him to whom men commit much they will demand the more. From Luke 12:39-48.  Pope Francis: I prefer a church which is bruised hurting and dirty because it has been out on the streets, rather than a church which unhealthy from being confined and clinging to its own security. EG 49. Superficially, apart from a few obvious signs of pollution and deterioration, things do not look that serious. Such evasiveness serves as a licence to carry on with our present lifestyles and models of production and consumption. This is how we contrive to feed our self-destructive vices, trying not to see or acknowledge them, delaying the important decision and pretending that nothing will happen.  LS 59. Pray: Come Holy Spirit, fill the hearts of your faithful, and kindle in us the fire of your love, so that walking together we may renew the face of the earth.