July 19. God talk. In a family discussion Amy remarked,"Gran, I see Moses as a real "larger than life" character. Nothing simple or ordinary about him, from his birth to his death." Brian responded, "Yes, there are people like that, some good people but also some evil ones. Think of Mahatma Ghandi, JF Kennedy, Nelson Mandela and Hitler, not even to mention any other local figures. Do you think God communicates with his people in unusual ways too, giving them tasks to perform?" Basil followed on with, "Or do evil people communicate with the devil? There is the spirit world. It sounds blasphemous but could it be true?"
Reflect, share, act. Scripture: Read Ex 3:1-10. When the Lord saw Moses coming over to look God called out to him from the bush, "Moses, Moses." Pope Francis. Today's world is largely a deaf world. At times the frantic pace of the modern world prevents us from listening attentively to what another person is saying. We interrupt and want to contradict what has not even been said. We must not lose our ability to listen. Saint Francis heard the voice of God, he heard the voice of the poor, he heard the voice of the infirm and the voice of nature. My desire is that the seed St Francis planted may grow in the hearts of many. FT 48
2023 FAMILY WEEKLY E-NEWSLETTER 19 JULY
BLESSED ARE THE OLD AND YOUNG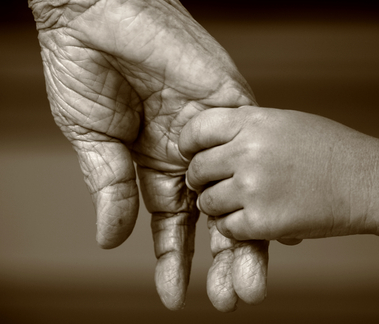 Being a grandparent – at any age – can be a joy, a blessing, a burden, a cross, an agony, a lonely journey or one filled with peace and contentment. Psychologically any person lives through stages of life that have particular life tasks, in order to achieve the wisdom and contentment of old age. There are also practical and spiritual sides to these various life stages.
BEATITUDES FOR GRANDPARENTS – A REFLECTION AND SHARING activity to prepare for the DAY FOR GRANDPARENTS AND THE ELDERLY ON SUNDAY 23 JULY.
In this activity we consider the spirituality of the elderly, ageing and grandparenting as individuals, couples and family. It is not necessary to go through all the beatitudes at any one time.
After reading and reflecting on any of the beatitudes share on the question "How do I relate to this situation? What is God saying to me?" Conclude with a short prayer.
Blessed are the poor in spirit …. as they will not see their grandparents as a mealticket to the future.
**Are older people or grandparents generous, or stingy and mean? Are they saving for their own old age and what medical care they might need? Society encourages us to build up a nest-egg and remain independent. Is that always possible? Different cultures have different habits and traditions.
**Percy is for ever asking his grandparents for money. "I need…." Do grandchildren expect to get what they want? Is this abuse, exploitation or a normal fact of life? Reflect, share, pray.
Blessed are the gentle ….. as they will recognise and be patient with the weaknesses of old age.
**Tom's wife Erna had been an active person, an artist, a gardener. When she developed Parkinsons disease their life changed. Her condition deteriorated until after some years he couldn't manage to look after her. They got a carer and later took her to an institution. One of the grandchildren, also an artist had been close to her and continued to visit. om also visited her daily but after she died he was lost and lonely for a long time until gradually he was persuaded to pick up some former interests.
** Joseph developed dementia and his wife devoted her life to caring for him, coping with his moods and forgetfulness, until the situation became too difficult for her. She met with her son and daughter-in-law. What could they do? Reflect, share, pray.
Blessed are they who mourn, and who comfort the bereaved and lonely in their loss.
**Deborah had been married for 52 years when her husband died after a long illness. They had been very close and she missed him terribly. Although she had nursed him in the final months, was she prepared for his death? Yes and no. Much had to be done, in the house and with paperwork. That was part of the mourning and included dealing with feelings of frustration.
**When Miles, the father of two boys died of COVID the grandmother became much more involved with the children and her daughter-in-law. She mourned her son but loved the time with the young ones. Reflect, share, pray.
Blessed are they who hunger and thirst for justice, …. that the old and weak will not be cast aside but be treated with dignity and respect.
**The Life Esidemeni case where 140 people died due to neglect awoke the conscience of Joe and Melissa. When they read stories of neglect and abuse, in residential homes and even people's own families they decided to investigate the needs of the elderly in their community. Their teenage children were happy to become involved, lobbying and creating awareness. They were excited when it became a parish confirmation project to adopt a gran or grandpa Reflect, share, pray.
Blessed are they who are merciful and who forgive the old for the faults and failings of yesteryear. **Bruce one of a big family of 5 children had gone his own way quite early in life after falling out with his father. He went overseas and almost lost touch with his parents. Had they forgotten him? Was it his mom's prayers that brought him home to reconnect with his dad at the end. Reflect, share, pray.
Blessed are the pure in heart, who see the old and young as they really are.
**Judy had chosen to be a social worker from a young age and spent many years developing her skills. She also came to understand and accept the reality in her own family. Some members were delightful while it disturbed her that her mother and her younger daughter suffered from depression. She understood but found it difficult to deal with their illness and manipulative behaviour.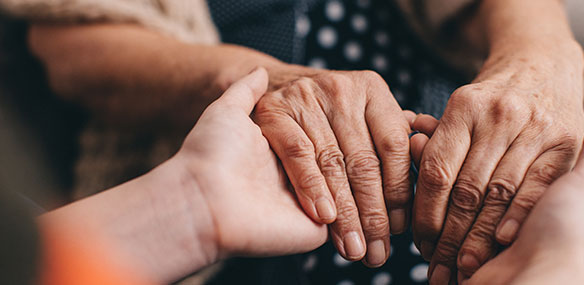 ** Val had always been a bragbook granny, showing off their wonderful achievements to her friends. In her grandson's teenage years he became very rebellious and she wondered if he had been too spoilt, or was he deep down inside just a small boy begging for love. Reflect, share, pray.
Blessed are the peace-makers and the agents for reconciliation between generations.
** Since his young days as a priest Fr Sean had been interested in family life and ministry with intergenerational issues and he learned to understand the different groups: grandparent, parent, grandchildren. With the parish care group they developed a parish programme to build relationships and facilitate reconciliation across the generations. Many families came to thank them for what they were doing. Reflect, share, pray.
Blessed are they who accept with grace the wisdom of old age.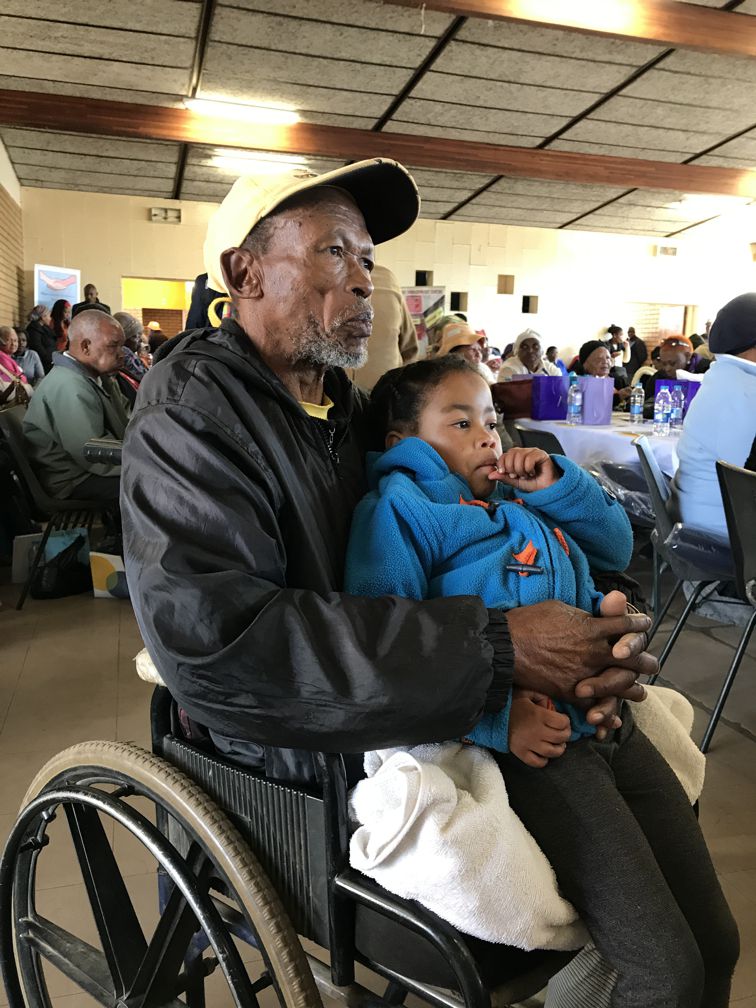 **Miss Petersen was seen by the community as a very wise old lady. In spite of many difficulties in her own life she remained humble and patient in listening and counselling others and not judging them. This caring approach helped her in her own maturing faith journey. She thought to herself how easily she could have become cynical and bitter and thanked God for his healing presence in her life.
Reflect, share, pray.
Blessed are they who can look back on a life of integrity and know they are loved.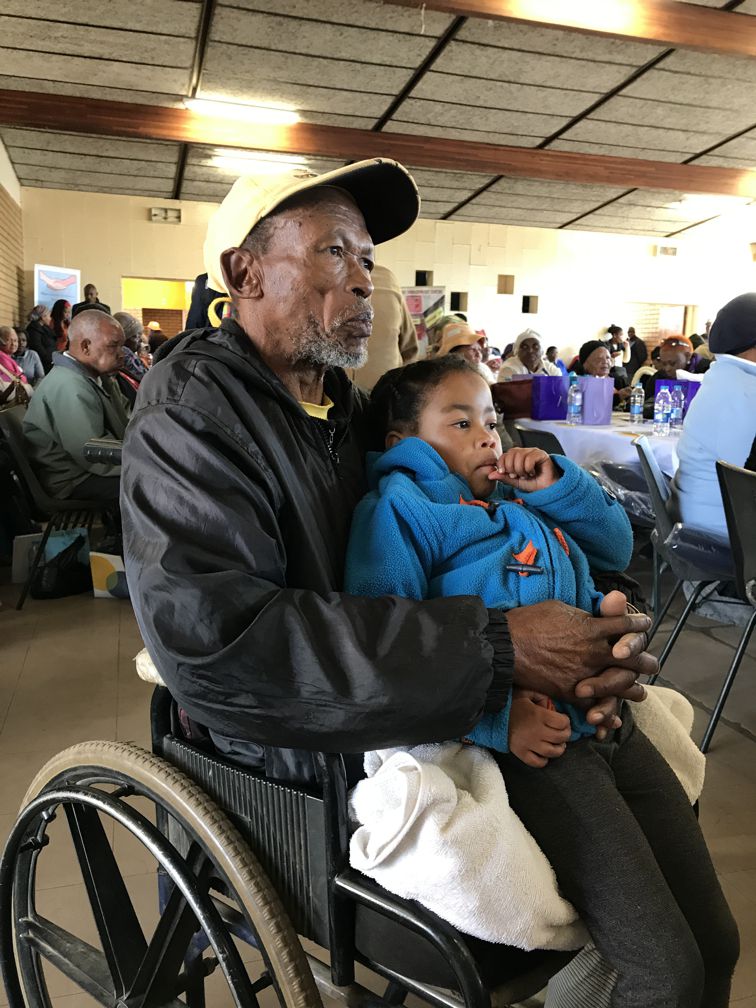 **Mr Mthembu looked back over his life and knew he had done his best. He and Joyce, his wife, had always discussed major decisions. Should she work or stay home with the kids while they were small? Should they sacrifice holidays, cars and fancy equipment for the good of their 4 children? Both could have got better jobs and more money but their family came first. As they got older they did wonder whether the kids and grandkids appreciated their sacrifices. Did the young ones adopt their values? It was hard to judge. Did the kids resent the simple way they had lived? When Joyce died the love and support the family all continued to give to him showed how deeply they had been loved. Reflect, share, pray.
Blessed are they who do not judge their young, so that they will not be judged.
**Anna was a pillar of the church community, the choir, part of the PPC etc. A single mom after divorce, she was strict with her son and daughter. They did well at school until the girl's behaviour began to change. Anna was busy and hardly noticed at first but after some months arguments started and Patricia refused to come to church. Anna was shocked when suddenly one day her friend asked her what was going on with Patricia? "Was the girl pregnant and she only in grade 11?" Anna called the girl and found it was true. In anger she chased her daughter away. "Go and stay with your grandmother," she said. I can't be seen to have such behaviour in my house." Gran was also disappointed but accepted the girl and helped her through what was a very traumatic time. Do grandparents faced with such a situation, accept, and help and why Reflect, share, pray.
Blessed are those who are persecuted because they do what is right, standing up with courage to defend what they have learned through the years.
**Prudence and Job had lived through the 1980-90 struggle years in KZN together. They had not been involved in politics, but standing up for justice and truth in all areas of life over the years had given then many challenges. Even in today's climate change situation they were ready to get on board, raise awareness and adopt a simple life. They had tried to pass their values on to their children, but found it more difficult to get through to their grandchildren who didn't seem to understand the history and hardships of their own people. Reflect, share, pray.
Blessed are all the families of creation, the old and the young, children, parents and grandparents who can celebrate and acknowledge with gratitude the great gifts of life they have been given to share, ……… for the Kingdom of God is theirs.
Fr Thabo and the Family ministry team arranged a special thanksgiving service on the occasion of Grandparent Sunday where everyone was invited to reflect and offer a prayer of gratitude for the gift of life in their family.

Toni Rowland
MARFAM 2001, revised 2023