The people of South Africa were delighted that the year 2022 didn't start with a whimper but with quite a bang as fortunately the President had lifted the curfew, at almost the 11th hour, because of our reducing number of Covid 19 cases. For some reason we reached, and have passed, the peak of the 4th wave while many countries around the world are still deeply affected with unprecedented numbers of infections, although the illness has been less severe overall.  This tiny virus has What will 2022 hold?
The country however did have some blows to dampen the national spirit.  The first event was the death and burial of one of our most beloved citizens retired Anglican Archbishop Desmond Tutu, an ardent lover of peace and forgiveness and post-1994, at the time of our new democracy, the Chairman of the Truth and Reconciliation Commission. The other devastating event was a massive fire that all but destroyed the Houses of Parliament, the symbolic home of our democracy.  Those were the darker days of our festive season.  Where is the light to be found? 
I scoured my collection of stories for the Christmas season and the feast of the Epiphany which we have just celebrated and share this 2008 story as I believe it does have particular relevance.
REFLECTION 8 – EPIPHANY, JESUS THE LIGHT TO THE NATIONS, STORIES OF RECONCILIATION AMONGS PEOPLES. From THE HEALING POWER OF LOVE, T Rowland
"For the healing of the nations, Lord we pray with one accord.
For a just and equal sharing of things that earth affords.
To a life of love in action help us rise and pledge our word. (hymn)
One could say that in some ways the Old Testament glorified war as there are numerous accounts of wars and battles lost and won by God's chosen People. As described this was through God's intervention, or his refusal to intervene on their behalf as punishment for their betrayal of his covenant with them.
Jesus did not choose to build an army and liberate the people in that way, but chose the way non-violence and conversion, the way of loving one's enemies. History books are full of accounts of wars, conflicts, destruction, rape and pillage and we just take these for granted at a head-level. There is also the debate about a "just war."
However an awareness of the personal human suffering involved, the trauma and misery inflicted on families seems to have almost been ignored. Until much more recently there has been a greater consciousness of the need for dealing with this trauma and the need for closure. After 1994 South Africa had its Truth and Reconciliation Commission, not to accuse and convict people but to allow both victims and perpetrators to tell their stories, sometimes to meet those responsible or implicated in their own tragedies and ideally sometimes to facilitate forgiveness and reconciliation. Both victims and perpetrators were white and black, with a range of ideologies, freedom-fighters or as some called them terrorists, conscripted soldiers or police, innocent bystanders and many just ordinary people believing what they had been told and choosing to be uninvolved.
Also current are movements towards healing of memories and peace-building, something particularly relevant at this time when xenophobia has affected all of us and our families in South Africa.
The Forgiveness Project www.theforgivenessproject.com is a charitable organization that explores forgiveness, reconciliation and conflict resolution through stories of real-life experiences. A visit to this website allows one a look into a range of real-life stories of men, women and children from all over the world who suffered and experienced traumatic incidents and how they were able, or not able, to begin to forgive. Sometimes the incidents were on an intimate personal level such as watching a family member attacked and murdered. Sometimes there was a political motivation, such as in stories affecting families in the bitter, so-called religious conflict in Northern Ireland and the atrocities of the genocide in Rwanda (and undeclared wars and conflicts devastating countries in the Middle East).
A story of the mother of a murdered girl meeting her murderer in court looking into his eyes and seeing his guilt, looking into the eyes of the murderer's mother and witnessing her pain too evoke strong emotions. What enables her to forgive? Many said it is their faith in God, in Jesus crucified that has not only enabled them to begin the journey of forgiveness but also to work for reconciliation amongst other victims and communities.
Murder Victims; Families for Reconciliation www.mvfr.org is another organization that campaign for an abolition of the death penalty in the US. A lady pastor whose daughter was brutally murdered shares her story and that of the girl's brothers who at first clamoured for revenge. Gradually the family was touched with compassion and devoted themselves to caring for disadvantaged and abused children who are so much more at risk of becoming violent abusers themselves. She writes,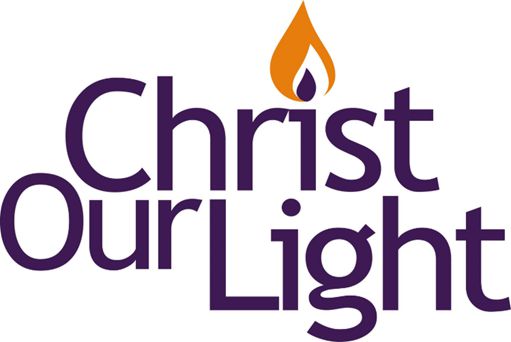 "When the sentencing hearing came to a close and the court room had cleared, the defense attorney introduced me to Erica's mother at my request. From the depths of my aching soul forever changed by tragedy I looked into the red and raw grief-stricken eyes of the other mother and much to my surprise I saw myself. It was then that I understood the pain of the world while at the same time I witnessed a glimpse of a deep abiding hope lying at the core of that pain. A hope born of compassion, a hope that can overcome all fear, terror, pain and loss, a hope that can wash our world clean, leading us toward the promise of resurrection, not in the afterlife but here and now. It is up to us to choose love over hate. May it be so."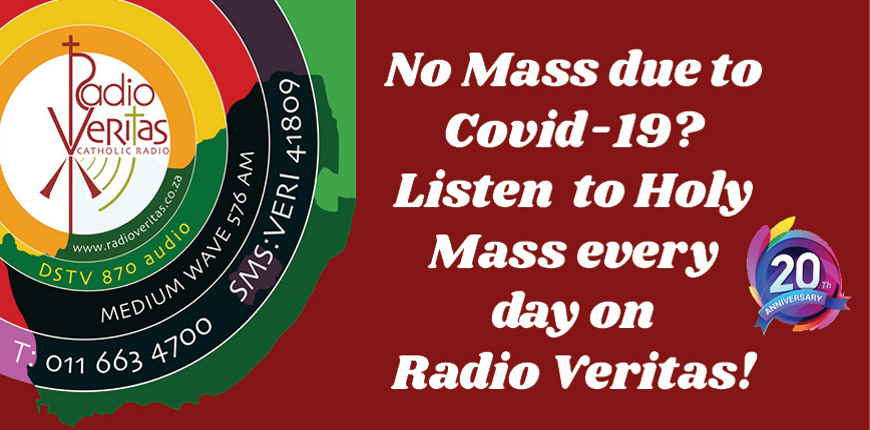 May it be so for the healing not of the nations, but of the individuals and their families who make up the nations, Bosnians, Palestinians, Israelis, Guatemalans, Rwandans, South Africans, Zimbabweans.   They alone can choose love over hate, the love of Jesus, epitomised too in the life of our "Arch", described in his Requiem Mass homily as a prophet, pastor and prayer, like his master, a light to the nations.    
FAMILY MATTERS TR 5 JANUARY 2022