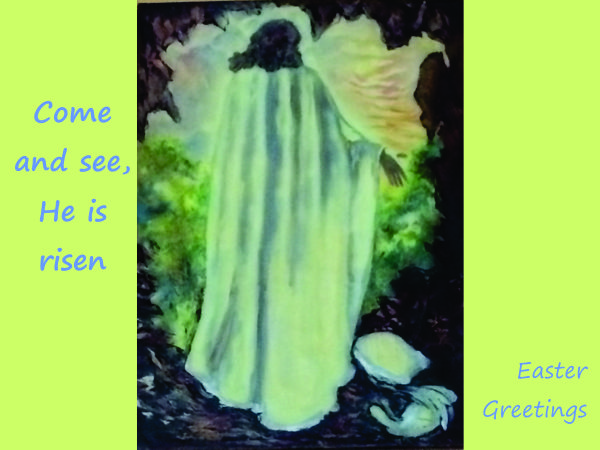 Easter and Resurrection, synonymous or not? Maybe we shouldn't use the term "Easter" when we talk of the season but rather "Resurrection" which is a more descriptive term for the reality of who we are and what we are commemorating. Resurrection somehow raises an image of newness, starting again, even recovering from an old to a renewed whatever. You might say, "I resurrected a statue or piece of jewelry that has been lying around gathering dust. That is what came to mind recently in this anecdote in the context of our 60+ generation in the time of Covid-19.
?I wanted to share this with you about vaccine This happened yesterday and is important information for our age group. Tony Axelsen had his 2nd dose of the vaccine at the vaccination centre after which he began to notice blurred vision on the way home. When Tony got home, he called the vaccination centre for advice and to ask if he should go see a doctor, or be hospitalised. He was told NOT to go to a doctor or a hospital, but just return to the vaccination centre immediately and pick up his glasses.?
But of course that is not what we mean when we refer to the ultimate Jesus event, his being raised from the dead to new life, a different life. I discovered much in my theological research from LAUDATO SI even though it focuses mainly on the present-day CARE OF OUR COMMON HOME. I studied St Francis, creation and incarnation all leading to the final destiny of creation.
LS99-100 "From the beginning of the world, but particularly through the incarnation, the mystery of Christ is at work in a hidden manner in the natural world as a whole. The New Testament does not only tell us of the earthly Jesus and his tangible and loving relationship with the world. It also shows him risen and glorious, present throughout creation by his universal Lordship. 'For in him all the fullness of God pleased to dwell, and through him to reconcile to him all things, whether on earth or in heaven, making peace by the blood of his cross.' Col1:19-20) This leads us to direct our gaze to the end of time, when the Son will deliver all things to the Father, so that 'God may be everything to every one.' (1Cor 15:28). Thus the creatures of this world no longer appear to us under merely natural guise because the risen One is mysteriously holding them to himself and directing them towards fullness as their end. The very flowers of the field and the birds which his human eyes contemplated and admired are now imbued with his radiant presence."
It truly is a mystery to our human eyes and minds, as much as the fact and the hope that we are truly Resurrection people. The hope can sustain us towards a belief in eternal life in this anxious time of Covid-19, as well as the reality of aging, illness and death.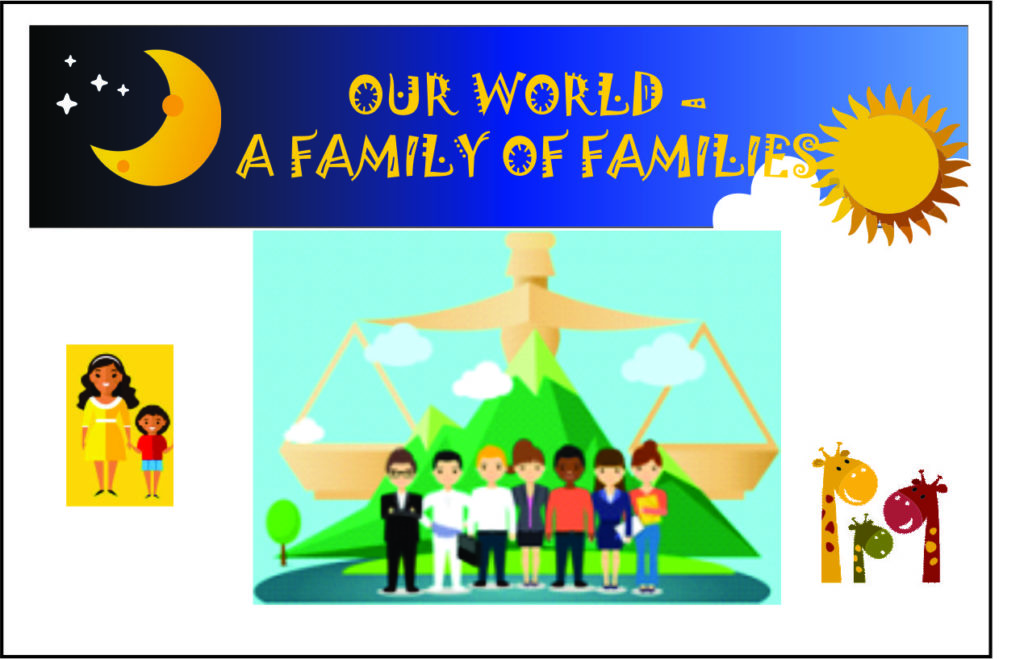 MARFAM'S APRIL DAILY THOUGHTS, now that the closer focus on the life and spirituality of St Francis are over, revert more fully to the themes for the year OUR WORLD A FAMILY OF FAMILIES and the month: April's theme is GOD IS FAMILY to be unpacked, shared, discussed and assist us in our journey as RESURRECTION PEOPLE. TR FAMILY WEEKLY 7 APRIL 2021