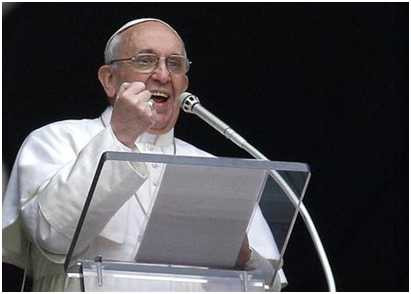 Ecological conversion is a term often used by Pope Francis and has to do with environmental awareness, with nature, creation, climate change and the many related issues facing the world including of course the Covid-19 pandemic. St Francis is used as a model and inspiration by Pope Francis in Laudato Si' on the care of our common home and also Fratelli Tutti, which is more about human and social interaction. All this is in the forefront of my thinking and incorporated into MARFAM's Lenten booklet, LOVE IS HIS LAW, LOVE IS HIS WAY. I have used references from both these documents as a way to introduce and promote the Pope's documents and add weight to my thoughts too. But I have become very interested in St Francis himself. I tend to think that most of us have too narrow a view of him. Commonly known is the Prayer of St Francis, about peace and human relationships. In fact, he didn't compose it, but it is agreed that it is certainly part of his thinking. We also remember his love of nature and animals. Francis' way does include all those but is also broader as can be seen set out in his teachings.
Here are the eight teachings of St. Francis of Assisi.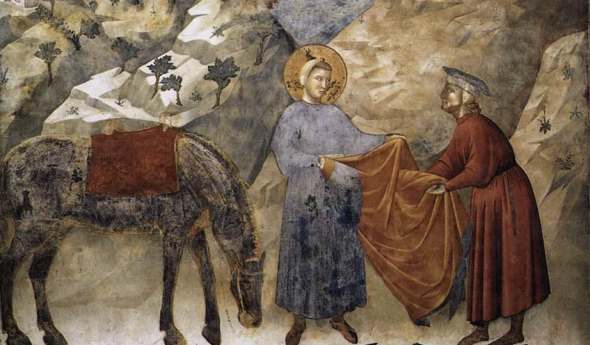 The Wonder of the Incarnation
Evangelical Poverty
Live the Gospel
Go and Repair God's House
Peace.
God's House Is All of Creation.
The Joy of Humble Praise and Service of God
The Teaching of Teachings: Love.
The highest of all loves is the total love of God leading to true love of neighbor and the true love of neighbor leading to the love of God. "Let us love the Lord God with all our heart and all our soul, with all our mind and all our strength and with fortitude and with total understanding, with all of our power, with every effort, every affection, every emotion, every desire, and every wish." — From the Rule of St Francis in 1221.
Apart from our February theme, LOVE GIVES FAMILIES LIFE, this weeks, DAILY THOUGHTS unpack the aspect of Creation and also St Francis' CANTICLE OF THE CREATURES  with its 3 aspects 1. Sun, moon, earth, wind, fire, water, etc.  2. Human Forgiveness and acceptance.  3. Inevitability of death.  The well-known hymn "All creatures of our God and King……. " is an excellent interpretation of the whole Canticle.  Many version of both the canticle and the hymn are on google and YouTube.  www.youtube.com/watch?v=jUDFbgNrZ20.  Watching, reflecting and sharing on these is a great family Lenten activity.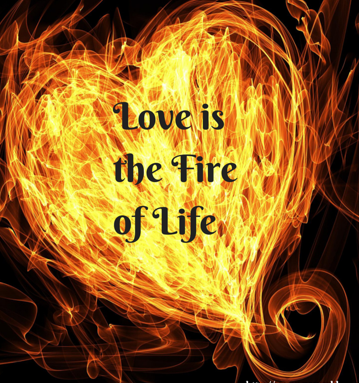 For us today those particular elements of creation, e.g. water and fire, that Francis notes as offering their praise to God, which incidentally do not include animals or plants at all, can be seen in a very different light to what they would have been like in his day in 13th century. Each of them has been affected by our human activity upon the earth – and creation – in the last 200 years since the beginning of the Industrial Revolution. Effects have been largely negative, destructive, or extreme. All these aspects are developed further in the DAILY LENTEN THOUGHTS for this time.
Pope Francis: The problem of water is partly an educational and cultural issue, since there is little awareness of the seriousness of water issues in the context of inequality of peoples. Laudato Si. 30. Someday after mastering the winds, the waters, the tides and gravity we shall harness for God the energies of love and then for a second time in the history of the world man will have discovered fire. T de Chardin from The Phenomenon of Man.
Reflect, share, act, pray. As family members research, read up and share on the issue of water and fire in creation and how their use is manipulated today. Are our own actions just, in line with God's plan in creation?
This Lent reflection and sharing, ideally from a family perspective can be a way to imitate a great saint, follow a great insightful leader and grow in our love for God and one another.
Purchase LOVE IS HIS LAW, LOVE IS HIS WAY as a print copy for R25 plus postage or an e-booklet for R25 from our shop. www.marfam.org.za/product/love-is-his-law-love-is-his-way/.