January 8. When Jos finally admitted his addiction to alcohol in his late twenties he shared that it felt like a new beginning in life.   "My last few years were hell. I was very unhappy at home as my dad had insisted I continue with my B Com comm studies which I hated. I got more and more depressed and that caused more and more trouble until I eventually left home. I already had been drinking but my friends didn't help with that. Then I met Amy who was able to break through the walls I had built around myself. She was a committed Christian and had been an alcoholic. She brought God back into my life after having abandoned my faith for years. She convinced me, "God hasn't abandoned you."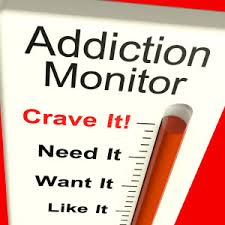 Beloved:  let us love one another, for love is of God and he who loves is born of God and knows God. He who does not love does not know God for God is love. In this is love, not that we loved God but that he loved us and sent his Son to be expiation for our sins. 1 John 4:7-10. Pope Francis: Kindness is an attitude that is gentle, pleasant and supportive, not rude or coarse. Every now and then miraculously a kind person appears and is willing to set everything else aside in order to show interest, to speak a word of encouragement and to listen. Kindness ought to be cultivated because it entails esteem and respect for others.  FT 223. Reflect and share.   
January 9. The Joneses sought help from a family counsellor about family violence and particularly the abusive behaviour of Mr Jones. Mirriam shared what she had learned. "All family relationships have to be built up. It doesn't always happen automatically and things can go wrong over time too. Parenting is one of the most difficult life tasks and little training is offered. When something has gone wrong the lack of skill is clear and a small gap becomes a wide chasm. My dad used to beat my mom when he had been drinking and if we children interfered he beat us too. We were all terrified of him but the family counsellor helped us all to see what was happening. Slowly the violence stopped and we were learning to communicate. After some time I was able to rebuild our trust.
There is no fear in love, but perfect love casts out fear. For fear has to do with punishment, and he who fears is not perfected in love. 1 John 4:11-18. Pope Francis: Kindness can make other people's lives more bearable by sharing the weight of their problems, needs and fears. An act of kindness can be a concern not to offend by word or deed. It involves speaking words of comfort, strength, consolation and encouragement and not words that demean, sadden, anger or show scorn. FT222-3. Reflect and share.
January 10. Sunday, Baptism of the Lord. On the feast of the Baptism of the Lord the parish usually held a community baptism celebration. Some of those to be baptized were small babies, others children but some grownups too had come for Baptism. Parents, godparents and the older candidates had enjoyed the virtual sessions, or the RCIA, in preparation. When Fr Brian read the Gospel of the Day at the ceremony he invited each sponsor or parent to consider the gift of a child and the gift of faith. As they considered they felt a real sense of pride as they agreed with the words of the Father, "This is my beloved child, with you I am well pleased."
In those days Jesus was baptized by John in the Jordan. And when he came up out of the water, immediately he saw the heavens opened and the Spirit descending upon him like a dove; and a voice came from heaven, "You are my beloved Son; with you I am well pleased. Mark 1:7-11. Pope Francis: When I think of the value of solidarity I think first of families, called to a primary and vital mission of education. They are the first place where the values of love and fraternity, togetherness and sharing, concern and care for others are lived out. These can be handed on from a tender age. FT 114. Reflect and share.
January 12. The issue of satanism, exorcism and dealing with possession, or bondage of some kind remains a difficult one. We accept that the devil does exist and constantly undermines the work of God, tempts us and seeks to destroy anything good and holy. Satanism as devil-worship exists too as a separate issue. Strong powers and gifts from God are required to deal with these matters and the Church appoints suitable people to do so. Jesus himself dealt with "unclean spirits" with his own power. Jesus rebuked the unclean spirit saying, "Be silent, and come out of him: and the unclean spirit came out of him. And they were all amazed so that they questioned among themselves, saying, "What is this? A new teaching! With authority he commands even the unclean spirits." Mark 1:21-28. Pope Francis: The God who created the universe out of nothing can also intervene in this world and overcome every form of evil. Injustice is not invincible. LS74. Reflect and share.