Sinterklaas, the feastday of St Nicholas has been commemorated in my home country, Holland, on 6 December by families, old and young for some centuries. But what is the value of such a tradition today? I included a reflection around this feastday in my Advent programme LOVE CAME DOWN AT CHRISTMASTIME to highlight the topic of legends, culture, tradition, history and also of heroes and maybe even hero worship.
——————————————————————————————————————————————————————–
December 7. The legends of St Nicholas. Culture is the way of life and beliefs of a people. It is dynamic; it develops and changes over time. Legends are popular stories about glorious deeds of famous people. They are intended to impress listeners and present the good and positive qualities of these men and women. Legends would normally be based on some historical event but details are not necessarily verifiable. Many Christian feasts, even Christmas and Easter, have some of their roots in ancient pre-Christian beliefs that were part of the culture of local people and were Christianised by the Church. This is considered quite acceptable although some Christian groups do not approve of this link to pagan practices.
The tradition around St Nicholas whose feast day is celebrated on 6 December is based on culture and legends of the time and the place. There are links with the cold and darkness of midwinter and with ancient Viking gods. He is honoured in the Church as a historical figure, a bishop of Myra in 4th century. According to Christian legends he was a good and generous man who gave gifts to children. Over time there were additions to this. Children who had behaved well were rewarded and those who had been naughty would be punished, or not given gifts. Gifts and rejoicing became central and his feast is celebrated with much fanfare in parts of northern Europe, as Sinterklaas and some other variations. The tradition was exported to America where he became the much more secular and materialist Santa Claus.
Some of the legends in The Little Flowers of St Francis of Assisi may well also be built around his character and his actions of compassion towards all of creation. If they are embroidered somewhat, legends are wonderful ways to present powerful and good messages about our heroes and heroines.
The harvest is plentiful but the labourers are few. Luke 10:2. Gospel of day St Nicholas.
Pope Francis: In Cultural ecology there is a need to incorporate the history, culture and architecture of each place, thus preserving its original identity. Ecology protects the cultural treasures of humanity in the broadest sense. Culture is more than what we have inherited from the past, it is also and above all a living dynamic and participatory present reality. LS143.
——————————————————————————————————————————————————————–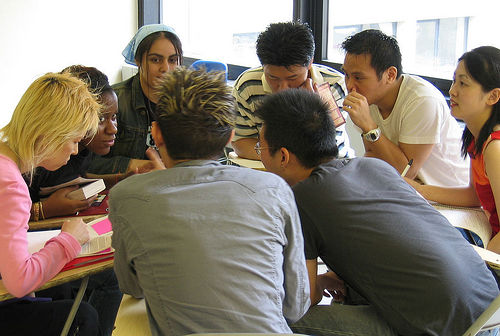 There are problems with some issues around legends and heroes in today's world. There are some of us who value traditions as beneficial as they create a sense of history, of rootedness and belonging. Some elements of this may be good or even bad depending on the changing historical context of then and now. Toppling statues of past heroes whose contribution to society is seen in a very different light today has become a habit, here in South Africa and elsewhere, with those who do not want to respect the traditions and history of people who lived in a different era. History is what it is, and what it was, from time immemorial, but it influences the cultural understanding of people in later times. Clearly there is the potential for conflict but if we wipe out history we also leave ourselves with nothing to learn and grow from as spiritually maturing individuals.
In Laudato Si Pope Francis speaks mainly about the environment : In calling to mind the figure of St Francis of Assisi, we come to realise that a healthy relationship with creation is one dimension of overall personal conversion, which entails the recognition of our errors, sins, faults and failures and leads to heartfelt repentance and a desire to change. LS218
In Fratelli Tutti he focuses on human and social relationships. To address the difficulty of addressing differences and creating "social peace, which demands hard work" he proposes a "culture of encounter, which means that we should be passionate about meeting others, seeking points of contact, building bridges, planning a project that includes everyone."
In building such a project the issues that divide us can and should be addressed. In Holland the tradition developed historically and, Sinterklaas, the bishop from Turkey, over time became a (white) bishop from Spain who was assisted by his Moorish (black Muslim) servant This was a historical reality. Today, not surprisingly, the question of the black servant is causing major problems. How should this be resolved without destroying a much-loved family tradition?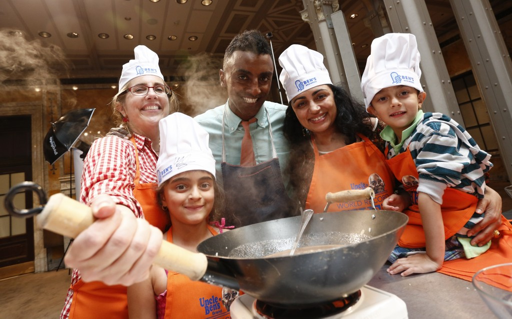 Culture and traditions are particularly relevant at family level in celebrations in the home, around festivals and particular celebrations or seasons e.g. Advent, but can or should have a liturgical dimension too linking faith and life.
Recently Zenit carried reports about the Zaire liturgical rite which is the only inculturated rite in the Church that has been approved, already in 1988. Its process of development responds to the mind of Vatican II. Cultural elements relating to the life of the people and community worship, include music and movement, the role of an announcer, the sign of peace placed after the Penitential Rite, women feature more prominently, the offertory procession differs and, most controversially, there is an invocation to the ancestors. Pope Francis described the rite as a model for other cultural expressions. It can be noted that in the local context some similar practices have also been adopted.
In Daily Maverick I came across a quotation from famous composer Gustav Mahler, "Tradition is not the worship of ashes, but the preservation of fire." Makes one think.
RIP FR EMIL BLASER, late director Radio Veritas.