FAMILY WEEKLY E-NEWSLETTER 16 AUGUST 2023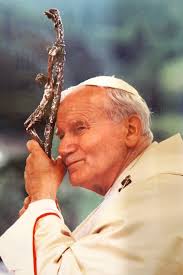 St John Paul II in his 1995 letter to women reflects with them on what it means to be a woman in their particular way of life in our time. He thanks them according to their calling as mothers, wives, daughters, sisters, as well as working and consecrated women for their particular contributions. Addressing consecrated women he writes, "thank you, consecrated women, Following the example of the greatest of women, the Mother of Jesus Christ, you open yourselves with obedience and fidelity to the gift of God's love, as you model the "spousal" relationship to God, magnificently, expressing God's fellowship with his creatures." This vocation has been part of Church life since
Some of the older people amongst us will remember "the good old days" when there were sisters in the schools, and families could rely on "sister" to provide the religious education for our children, apart from teaching many other subjects, and managing the whole establishment in Catholics schools that were largely staffed by the various congregations of religious sisters. Teaching and the other obvious vocation of nursing were commonly chosen when a young girl believed she had received a special calling to dedicate her life fully to God. Nuns lived in convents, were attached to hospitals and/or schools. Some also did follow a more contemplative way and entered an enclosed community dedicating their lives to silence and prayer.
Like priests and brothers, i.e. consecrated men, women take vows of poverty, chastity and obedience. That involved celibacy and virginity. Throughout the centuries thousands of women lived this way of life for most of their years on earth. The number of religious women who have been canonized speaks of dedication to this way of life and often a specific aspect, education of girls in wealthy or poverty-stricken situations, caring for the elderly or sick, maybe with a particular disease that put them at risk too. Selfless giving, following a charism of their foundress was their life. The spirituality of religious life is different from family life in the world or from solitary hermits.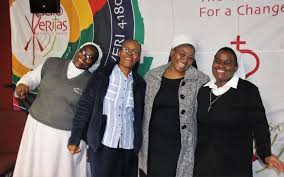 A form of consecrated life, in response to a call to a deeper spiritual call and separation from the world has existed even from pre-Christian times and remains a very important aspect of Church life in 21st century. St Clare and her sisters lived in the 13th century, following the practices and poverty of St Francis. Millions of women in the last 900 years have followed a Franciscan calling in consecrated but also in secular life. At times there were social and political reasons in addition to a spiritual calling. Secular institutes of consecrated women also exist who do not take the same vows. However since the 17th century the vocation, also often as missionaries traveling to foreign countries to spread the gospel, began to grow in larger numbers. This missionary contribution has been great in development in many countries. Looking back with today's eyes, and awareness of abuse in the Church, this calling, valuable as it was, has at times also been abused, with foreign missionaries' negative attitudes towards indigenous people and their culture and beliefs.
There were spiritual and social elements to the women's way of life at all times, and today, even with the greatly reduced number of consecrated women, and few in teaching or nursing professions, the social and spiritual elements remain core. Their chosen ministries are now mainly in promoting the gospel through Catholic Social Teaching, justice and peace, caring for the needs of others especially the poor and creation, youth, migrants, trafficked women and children, also in promoting and supporting areas of family life and caring for their own elderly as well as offering spiritual direction. Some work in offices of NGOs or even government departments, e.g. Social Development. Spirituality remains important and prayer, meditation and retreats play a big role in their lives, which is also different from that of married women and mothers.
Why is there such a large drop in religious vocations, beginning after Vatican II? Many reasons are given. women's greater freedom, economics, changes in society, secularization, individualism, loss of attraction to community life, escaping from the burdens of marriage and child-bearing are some. Life in a religious community nevertheless has its own sacrifices.
One could say that much of what consecrated women are involved in day by day can also be done by lay women but for the married and parents the priorities have to be different. All women in whatever their vocation are called to give glory to God through the work or the service they provide. We join St John Paul II in saying, thank you to all women. "Through the insight of your womanhood you enrich the world's understanding and help to make human relations more honest and authentic." TR FW 16 August 2023

SIBLING RELATIONSHIPS NEED TO BE NURTURED
August 16. The family and youth groups presented insights into sibling relationships too. Thandi said, "Think of your own families. Is there rivalry between brothers or sisters and brothers, or jealousy, or resentment or possibly even sexual abuse or serious conflict for one or other reason? The intimacy in family units is unique among all other human relationships and should be cherished rather than abused." Claire said "I personally admire the young people who manage their own child-headed homes but I also know that they do need more help then they get. It is not fair on teenage boys and girls to be responsible for younger siblings when they themselves have hardly developed their own personal identity. Sometimes they are just left behind in a different town, alone or with a carer or relative. These little units are very vulnerable on many fronts. Do we know of any?"
Reflect, share, act. Scripture: If your brother sins against you, go and tell him his faults between you and him alone. If he listens to you, you have gained your brother. But if he does not listen take one or two others along with you that every word may be confirmed by the evidence of two or three witnesses. Matthew 18: 15-20. Pope Francis Growing up with brothers and sisters makes for a beautiful experience of caring for and helping one another. We see the care and love that surround a little brother or sister who is frail or disabled. Children do need to be patiently taught to treat one another as brothers and sisters. This can be quite demanding and is a true school of socialisation. AL 195.