Human rights have become a major issue of concern world-wide especially since the end of World War II and the drafting and adoption of the UN Universal Declaration of Human Rights in 1948. Every country has its own areas of concern with regard to human rights. For some it may be the role of women, for others racism or freedom of religion. South Africa was engaged in a struggle against apartheid and for freedom and democracy for many years. The Sharpeville massacre of 1960 when police shot and killed 69 unarmed, protesting residents of Sharpeville is commemorated on 21 March each year as Human Rights Day and the month of March as Human Rights month.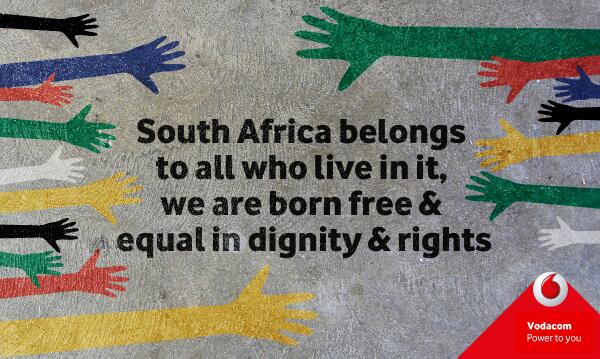 The SA Constitution adopted 25 years ago contains the Bill of Rights as a cornerstone of our democracy. When we think of these rights such as equality, dignity, freedom of movement and residence, language and culture as well as the right to life we tend to think of them as individual rights. Each of the statements begins with "everyone." At the same time we also promote a value of social cohesion. It is not stated explicitly that individuals do not exist or live in isolation and that the basic unit of society is a family. Human rights apply to individuals within a family but a family as a unit also has rights.
It is noted in the Constitution that rights impose duties, or responsibilities. This topic of rights and responsibilities is the underlying theme for MARFAM's March and Lenten DAILY THOUGHTS. The focus is firstly on human rights, in and of families, but also on the wider rights of all of creation and all its elements; care of the earth, of animals and plants. This need to focus on the earth is a more recent consideration brought out very clearly by the ravages of climate change to which human mismanagement has contributed greatly. Environmental law is a developing body and includes documents on the Rights of nature or Earth rights. Pope Francis in Laudato si explores this extensively.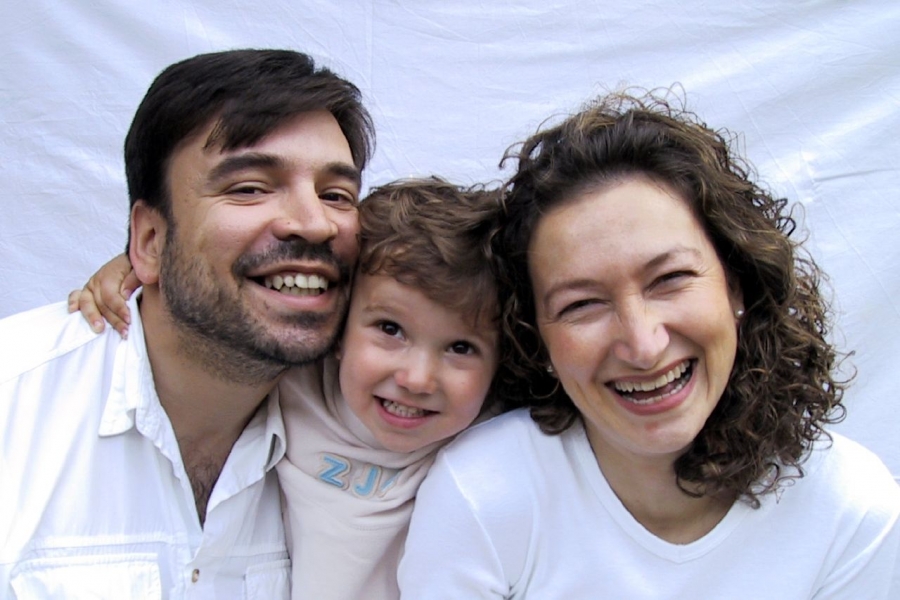 Other charters of rights and of values have been composed for the benefit of our country and its people. A BILL OF RESPONSIBILITIES FOR THE YOUTH OF SOUTH AFRICA and the MORAL REGENERATION MOVEMENT's SCHARTER OF POSITIVE VALUES www.mrm.org.za are based on the SA Constitution.
On a different and international plane the CHARTER OF THE RIGHTS OF THE FAMILY was presented by the Catholic Church in 1983 to "all persons, institutions and authorities concerned with the mission of the family in today's world." What is it about? "It aims at presenting to all our contemporaries, be they Christian or not, a formulation – as complete and ordered as possible – of the fundamental rights that are inherent in that natural and universal society which is the family." It states, "the rights are expressed in the conscience of the human being and in the common values of all humanity." In my view it has great merit, in expressing, in its 12 articles, many important rights to be upheld and respected. However, in the nearly 40 years since it was produced some of the issues, around marriage, sexuality and life, are being challenged quite widely. In his 2016 Apostolic Exhortation Amoris Laetitia Pope Francis acknowledges the current reality of the family and the challenges it faces, while nevertheless promoting a very positive view of the values "that we can and must offer." "What we need is a more responsible and generous effort to present the reasons and motivations for choosing marriage and the family and in this way to help men and women better to respond to the grace that God offers them. " AL34-35. Google vatican.va for the full documents.
The Charter's introduction states,   "The Charter is directed to all men and women and especially to Christians that they will commit themselves to do everything possible to ensure that the rights of the family are protected and that the family institution is strengthened for the good of all mankind, today and in the future."  "The Christian proclamation of the family is good news indeed."   As a Lenten sacrifice, pray for peace in the world family and especially for an end to all wars that destroy families everywhere.  TR FAMILY WEEKLY 16 MARCH 2022