August 8, Sunday 19B   On the Sunday before Women's Day Fr Brian said it shouldn't be just one day as there were so many issues that need attention.  "It's not just about marching, toi-toing, making demands or remembering past grievances or successes. It is also about nurturing the truly positive feminine qualities that women naturally possess. One can't help but wonder how such qualities also feature in animal families. Then I wonder what Jesus would say on Women's Day 2021. We know that Jesus did have women friends.  
Let all bitterness and wrath and anger and clamour and slander be put away from you with all malice and be kind to one another tender-hearted, forgiving one another as God in Christ forgave you. Eph 4:31- 32.
Pope Francis speaking about women in the Church in February 2015  had said that  the "irreplaceable role of women in the family" cannot be forgotten. While the "effective presence of women" in the public sphere, in decision-making and in the world of work must be encouraged and promoted, so must their "presence and preferential attention for the family" be upheld. Women must not be left alone to carry the burden of deciding between the family and an effective presence in public life, he said.  "The qualities of gentleness, of particular sensitivity and tenderness, which is abundant in the female soul, represent not only a genuine force for the life of families, for the irradiation of a climate of peace and harmony, but also a reality without which the human vocation would be unfeasible
PRAYER FOR THE WOMEN OF SOUTHERN AFRICA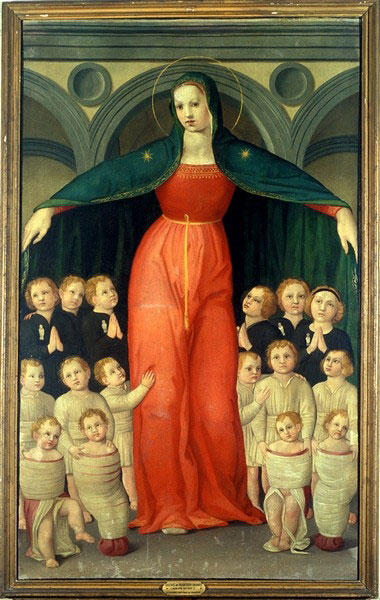 Almighty God, You are father and mother to us, your children. We thank you for the particular and special gifts you have given to women, the gift of nurturing life, of sustaining and supporting life, the qualities of compassion, commitment, generosity and a willingness to share. As they progress towards their rightful place in society we request your blessing on all women that they may continue also to hold their rightful place in the family, that women and men together may build a society which will bring about the Kingdom You have promised us.
We call on Mary, the Mother of Jesus, who with the help of St Joseph, her spouse, nurtured and cared for her son and now reigns with Him in heaven, to inspire the women of South Africa, to pray with them in their joys and in their struggles, and to intercede for them with her Son. Mary, Queen assumed into heaven, Patroness of South Africa, pray for us.