THEME 2023 OUR WORLD, FAMILY OF FAMILIES –https://1drv.ms/b/s!At3LWKYSQ5KO33vzpOzokQ0dtxF5?e=9bzq0g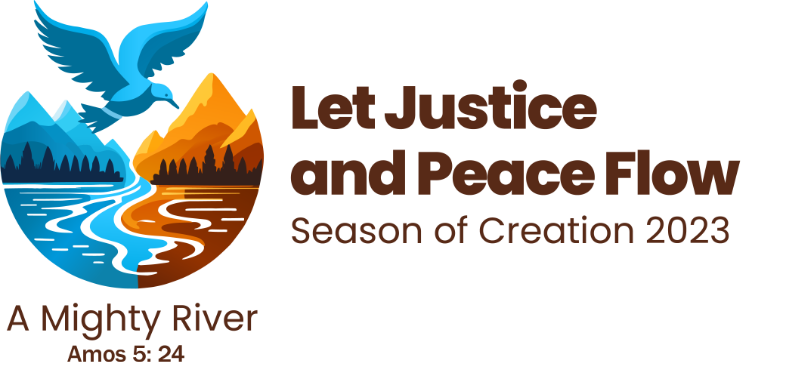 MARFAM DAILY THOUGHTS THEMES . SEPTEMBER – OUR WORLD OF FAMILIES. OCTOBER – FAMILY ON MISSION
SEASON OF CREATION – 1 SEPTEMBER TO 4 OCTOBER 2023.
DAILY THOUGHTS are available on www.marfam.org.za, facebook and twitter. Request for email to [email protected]. Abbreviations: Pope Francis:LS = Laudato Si. AL = Amoris Laetitia FT = Fratelli Tutti. EG = Evangelii Gaudium
MARFAM INTRODUCTION. SEPTEMBER. Our World of Families and Our Heritage. New insights in recent years in our way of thinking are the awareness of creation and our responsibility for the CARE OF OUR COMMON HOME outlined by Pope Francis in his 2015 encyclical LAUDATO SI. This is taken up in the MARFAM theme OUR WORLD, A FAMILY OF FAMILIES. The various forms of the human family with different religions, political ideologies and experiences of wealth and poverty are the greatest threat to our world's security and stability today. Every single family in creation will suffer because of our actions. Every family of any kind, from a human one-parent family, to the ancient colossuses of trees in our forests, and the tiniest of creatures in the sea, has a role to play to reproduce and sustain our world, as a family of families. Is this the heritage we are leaving to our children? How can it be redeemed during this Heritage month in South Africa and especially during the Season of Creation? Pope Francis: Culture is more than what we have inherited from the past; it is also, a living dynamic and participatory present reality, which cannot be excluded as we rethink the relationship between human beings and the environment. LS143.
OCTOBER. Family on Mission. Every single family of any description, human, plant or animal is part of the mission to sustain our world, as a family of families. As human family, we have the power to deliberately choose our mission. We cannot afford selfish greed, or hurtful violence, but are called to adopt God's mission of love, love of creation and each of its creatures. St Francis, the patron saint of ecology can be our inspiration on our mission. Pope Francis: The family is an agent of pastoral activity through the explicit proclamation of the Gospel, their witness, solidarity with the poor, openness to diversity of people, protection of creation, moral and material solidarity with other families and commitment to the common good. AL 290
Setting the scene for the MARFAM DAILY THOUGHTS. A 4 step format is used: SEE-JUDGE-ACT 1. A look at life – Parish Justice and Peace and Family Ministry team sharing, and an eco-safari. 2. Scripture, from readings of the day. 3. Pope Francis writings, particularly Laudato Si'. 4. Daily Eco-tip and prayer. Suggested family prayer for the season: Glory be to the Father and to the Son and to the Holy Spirit, as it was in the beginning is now and ever shall be. Amen.
THE ECUMENICAL SEASON OF CREATION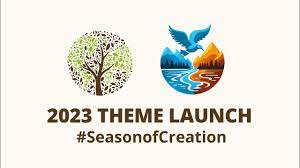 The season begins on 1 September with the Day of Prayer for the Care of Creation, proposed by Pope Francis, and ends on 4 October the feastday of St Francis. Initiated in the Eastern Orthodox church in 1989, and supported in time by many churches including the Catholic Church it offers a range of resources and celebrations, liturgies, and a blessing of animals, pets, domestic and wild ,around feast of St Francis. Our common prayer and action can help us as we lament the individuals, communities, species, and ecosystems that are lost, and those whose livelihoods are threatened by habitat loss and climate change. By action we respond to the Cry of the Earth and the Cry of the Poor.
Extracts from Pope Francis message for World Day of Prayer for the Care of Creation, September 1 2023 "Let justice flow on like a river, righteousness like a never-failing stream" (Amos 5:24). The image speaks to us of what God desires. Justice must reign; it is as essential to our life as God's children made in his likeness, as water is for our physical survival. This justice must flow forth wherever it is needed, neither remaining hidden deep beneath the ground nor vanishing like water that evaporates before it can bring sustenance. God wants everyone to strive to be just in every situation, to live according to his laws and thus enable life to flourish. When we "seek first the kingdom of God" (Mt 6:33), we maintain a right relationship with God, humanity and all creatures of nature. Immersed in creation we can sense the maternal heartbeat of the earth. Just as the hearts of babies in the womb beat in harmony with those of their mothers, so in order to grow as people, we need to harmonize our own rhythms of life with those of creation, which gives us life.
How can we contribute to the mighty river of justice and peace in this Season of Creation? What can we, as Christian communities, do to heal our common home so that it can once again teem with life? We must do this by resolving to transform our hearts, our lifestyles, and the public policies ruling our societies.
Let us join the mighty river by transforming our hearts. It is that "ecological conversion," the renewal of our relationship with creation so that we no longer see it as an object to be exploited but cherish it instead as a sacred gift from our Creator. An integral approach to respect for the environment involves four relationships: with God, with our brothers and sisters of today and tomorrow, with all of nature, and with ourselves. Creation refers to God's mysterious, magnificent act of creating the planet and the universe out of nothing and to the continuing result of that act, an inexhaustible gift. During the liturgy and personal prayer in "the great cathedral of creation", [4] let us recall the great Artist who creates such beauty, and reflect on the mystery of that loving decision to create the cosmos.
Let us add to the flow of this mighty river by transforming our lifestyles. Starting from grateful wonder at the Creator and his creation, let us repent of our "ecological sins" that harm the world of nature and our fellow men and women. Let us adopt lifestyles marked by less waste and unnecessary consumption. Let us be as mindful as we can about our habits and economic decisions so that all can thrive – our fellow men and women and future generations. Let us cooperate in God's ongoing creation through positive choices: using resources with moderation and a joyful sobriety, disposing and recycling waste, and making greater use of available products and services that are environmentally and socially responsible.
Lastly, for the mighty river to continue flowing, we must transform the public policies that govern our societies and shape the lives of young people today and tomorrow. Economic policies that promote scandalous wealth for a privileged few and degrading conditions for many others, spell the end of peace and justice. The richer nations have contracted an "ecological debt" that must be paid (cf. Laudato Si', 51). [5] The world leaders at COP28 summit in Dubai from 30 November to 12 December must listen to science and institute a rapid and equitable transition to end the era of fossil fuel.
DOWNLOADABLE RESOURCES:
The Season of Creation Celebration Guide is a comprehensive overview with references and can be downloaded. "Remember that rather than events we are building encounters, to cultivate listening in the spirit of ecumenism, engaging in prophetic action for our common home and strengthened by ecospirituality to commit and follow-up on our responsibilities as stewards of creation."
Google SEASON OF CREATION 2023 for many materials from different sources including the SACBC.
Check out www.seasonofcreation.org, and resources, social media posts from www.laudatosimovement.org and www.laudatosiactionplatform.org on facebook, twitter, Instagram and register for regular emails.
Check out MARFAM resource booklet FAMILIES CARING FOR GOD'S CREATION.
As this is an ecumenical project approach other Christian churches to share resources and activities.
2023 PRAYER FOR CREATION from SEASON OF CREATION CELEBRATION GUIDELINES
Creator of All,
From your communion of love life sprung forth like a mighty river and the whole cosmos came into being. On this Earth of overflowing love, the Word was made flesh and went forth with the life-giving waters proclaiming peace and justice for all creation.
You called human beings to till and keep your garden. You placed us into right relationship with each creature, but we failed to listen to the cries of the Earth and the cries of the most vulnerable. We broke with the flowing communion of love and sinned against you by not safeguarding the conditions for life.
We lament the loss of our fellow species and their habitats, we grieve the loss of human cultures, along with the lives and livelihoods that have been displaced or perished, and we ache at the sight of an economy of death, war, and violence that we have inflicted on ourselves and on the Earth.
Open our ears to your creative, reconciling and sustaining Word that calls to us through the book of Scripture and the book of creation. Bless us once again with your life-giving waters so that the Creator Spirit may let justice and peace flow in our hearts and overflow into all creation.
Open our hearts to receive the living waters of God's justice and peace, and to share it with our suffering brothers and sisters, all creatures around us, and all creation.
Bless us to walk together with all people of good will so that the many streams of the living waters of God's justice and peace may become a mighty river all over the Earth.
In the name of the One who came to proclaim good news to all creation, Jesus Christ.
Amen.
PRAYERS FOR THE SEASON OF CREATION
St Francis Canticle of the Creatures
Most High, all-powerful, good Lord, Yours are the praises, the glory, and the honor, and all blessing,
To You alone, Most High, do they belong, and no human is worthy to mention Your name.
Praised be You, my Lord, with all Your creatures,
especially Sir Brother Sun, who is the day and through whom You give us light.
And he is beautiful and radiant with great splendor; and bears a likeness of You, Most High One.
Praised be You, my Lord, through Sister Moon and the stars, in heaven You formed them clear and precious and beautiful.
Praised be You, my Lord, through Brother Wind, and through the air, cloudy and serene, and every kind of weather,
through whom You give sustenance to Your creatures.
Praised be You, my Lord, through Sister Water, who is very useful and humble and precious and chaste.
Praised be You, my Lord, through Brother Fire, through whom You light the night, and he is beautiful and playful and robust and strong.
Praised be You, my Lord, through our Sister Mother Earth, who sustains and governs us, and who produces various fruit with colored flowers and herbs.
Praised be You, my Lord, through those who give pardon for Your love, and bear infirmity and tribulation.
Blessed are those who endure in peace, for by You, Most High, shall they be crowned.
Praised be You, my Lord, through our Sister Bodily Death, from whom no one living can escape. Woe to those who die in mortal sin.
Blessed are those whom death will find in Your most holy will, for the second death shall do them no harm.
Praise and bless my Lord and give Him thanks and serve Him with great humility.

Peace Prayer of St Francis
Lord make me an instrument of Your peace
Where there is hatred let me sow love.
Where there is injury, pardon.
Where there is doubt, faith.
Where there is despair, hope.
Where there is darkness, light.
Where there is sadness joy.

O Divine master grant that I may
Not so much seek to be consoled as to console
To be understood, as to understand.
To be loved. as to love
For it's in giving that we receive
And it's in pardoning that we are pardoned
And it's in dying that we are born…
To eternal life. Amen.
A PRAYER FOR OUR EARTH from Laudato Si '246
All powerful God, you are present in the whole universe and in the smallest of your creatures.
You embrace with tenderness all that exists.
Pour out upon us the power of your love, that we may protect life and beauty.
Fill us with peace, that we may live as brothers and sisters, harming no one.
Help us to rescue and abandoned and forgotten of this earth, so precious in your eyes.
Bring healing to our lives that we may protect the world and not prey upon it,
that we may sow beauty, not pollution and destruction.
Teach us to discover the worth of each thing, to be filled with awe and contemplation,
to recognise that we are profoundly united with every creature as we journey towards your infinite light.
We thank you for being with us each day.
Encourage us in our struggle for justice, love and peace. Amen

MAGNIFICAT
My soul proclaims the greatness of the Lord,
my spirit rejoices in God my Savior,
for he has looked with favor on his lowly servant.
From this day all generations will call me blessed:
the Almighty has done great things for me,
and holy is his Name.
He has mercy on those who fear him in every generation.
He has shown the strength of his arm,
he has scattered the proud in their conceit.
He has cast down the mighty from their thrones,
and has lifted up the lowly.
He has filled the hungry with good things,
and the rich he has sent away empty.
He has come to the help of his servant Israel
for he has remembered his promise of mercy,
the promise he made to our fathers,
to Abraham and his children forever.
Glory to the Father and to the Son and to the Holy Spirit,
as it was in the beginning, is now, and will be forever. Amen.


DAILY THOUGHTS SEPTEMBER
September 1. Day of Prayer for Care of Creation. The Justice and Peace and Family teams were combining to commemorate Heritage month using reflections they had prepared. The opening reflection was on the parable of the 5 wise maidens who brought along oil for their lamps and 5 foolish maidens who didn't bother. They could see a clear connection to the environmental issues facing the world at this time. George, the JP coordinator asked, "Are we really prepared for drought and water shortages or other effects of global warming?" Mirriam, from the Family Life team, agreed. "Environmental consciousness really has to begin with home and family." One family decided to spend time together on an eco-safari and would share their reflections.
Reflect, share, act. Scripture: The kingdom of heaven shall be compared to ten maidens who took their lamps and went to meet the bridegroom. Five of them were foolish and five were wise. Read from Matthew 25:1-13. Pope Francis. Human beings too are creatures of this world, enjoying a right to life and happiness, and endowed with unique dignity. So we cannot fail to consider the effects on people's lives of environmental deterioration, current models of development and the throwaway culture. LS 43. Eco-tip and prayer: Do some study and planwhat special prayers and actions will be taken up, ideally together as a family, during these 5 weeks. Pray: Glory be to the Father, and to the Son and to the Holy Spirit, as it was in the beginning and now and ever shall be world without end. Amen.
September 2. Parable of the talents. George, the JP coordinator reminded them of something Pope Francis said a while ago, "do not let your vision, passion and views of doctrine become an ideology." He thought that maybe their teams were a little inclined to fall into that trap of becoming too fanatical about a particular aspect of church teaching. "It's a bit like having different talents, I suppose" he said. "But at the same time we are called to nurture and develop the talents we have been given. My son has always been crazy about the weather and does meteorological observations at home. My father is passionate about reduction of fossil fuels, etc."
Reflect, share, act. Scripture: "A man going on a journey called his servants and entrusted to them his property. To one he gave five talents, to another two, to another one, to each according to his ability." From Matt 25:14-30. Pope Francis. Ecological education can take place in a variety of settings: at school, in families, in the media, in catechesis and elsewhere. Good education plants seeds when we are young, and these continue to bear fruit throughout life. LS213. Eco-tip and prayer: Reflect on individual talents and passions and how these can best be used in the wider area of climate change. Pray the Glory be to the Father…………..
September 3. Sunday 22A, Fr Joseph in his homily was consciously speaking to the adults, those in committed marriage relationships, to invite them to continue to grow. He spoke too to the younger people, those cohabiting, those not yet married, those teenagers idly playing around with the gift of themselves. But he didn't want to judge them or condemn them. He wanted to encourage and promote the bethe impauty of human sexuality, which he and other priests could recognise, but had to deal with in their own way. "You know, couples who truly love and are living examples to me and to others, are mirrors of God's love and encourage me in my vocation too. We too need to see and experience couple love as a sign of hope for the world. Thank you and may God continue to bless you all the days of your lives. Amen." Reflect, share, act. Scripture: Present your bodies as a living sacrifice, holy and acceptable to God, which is your spiritual worship. Do not be conformed to this world but be transformed by the renewal of your mind, that you may prove what is the will of God, what is good and acceptable and perfect. Rom 12:1-2. Pope Francis. The majority of people living on our planet profess to be believers. LS 201 God himself created sexuality, which is a marvellous gift to his creatures. If this gift needs to be cultivated and directed it is to prevent the impoverishment of an authentic value. AL 150. Eco-tip and prayer: Reflect on and discuss sexuality as the basis of reproduction in all elements of nature. Pray the Glory be to the Father…………..
September 4. The JP and Family groups each brought their own ideas to share. Jonas from Family Life was strong on the need to build strong family relationships but had been touched too by the overwhelming practical needs of the poor. His children sometimes complained that they thought he was stingy. Jonas asked, "How many of you feel criticised by your own family when you come up with a different way of seeing things? Every group, big or small, needs unity and a degree of conformity but we also need to recognise and value our right to be unique and different, or autonomous as some like to say." Martin added, "I can live with that, but interdependent is also a good way of seeing it. Reflect, share, act. Scripture: Jesus said, "truly I say to you, no prophet is acceptable in his own country." From Luke 4:16-30. Pope Francis. "We are called to form consciences not to replace them. AL 37. Eco-tip and prayer: Work on the ideal of family relationships and ways to hear "the cry of the poor." Pray the Glory be to the Father…………..
September 5. St Mother Teresa of Calcutta. Mom shared her admiration for Mother Teresa over the years." I'm very happy that she has been canonised and today is her feastday. Her story is amazing. She spent almost her whole life caring for the poor. Eventually her mission was to the sick and dying in the slums of Calcutta, giving them their dignity, irrespective of what their religion was. She founded the congregations of the Missionaries of Charity to continue her mission."
Reflect, share, act. Scripture: Then the king will say to those on his right, `Come, you who are blessed by my Father.
Inherit the kingdom prepared for you from the foundation of the world. For I was hungry and you gave me food,
I was thirsty and you gave me drink, a stranger and you welcomed me, naked and you clothed me, ill and you cared for me, in prison and you visited me.' Matthew 25. Pope Francis. When our hearts are authentically open to universal communion the sense of fraternity excludes nothing and no one. LS 92. Some parts of our human family can , it appears, be readily sacrificed for the sake of others considered worthy of a carefree existence. Ultimately persons are no longer seen as a parament value to be cared for and respected, especially when they are poor and disabled, not yet useful – like the unborn, or no longer needed, like the elderly. We have grown indifferent to all kinds of wastefulness, starting with the waste of food. FT 18. , Eco-tip and prayer: Make a study of the life of St Mother Teresa and show support for her Missionaries of Charity. Pray the Glory be to the Father…………..
September 6. Service. Prudence shared, "I am always fascinated by the story of Jesus healing Peter's mother-in-law after which she stood up and served them. In many cases, elderly and poor women, even if they are not well, still get up and care for their families. One wonders where they get the energy from."
Reflect, share, act. Scripture: Now Simon's mother-in-law was ill with a high fever and they asked him about her. He stood over her and rebuked the fever and it left her and immediately she rose and served them. Luke 4:38-44. Pope Francis. A sense of deep communion with the rest of nature cannot be real if our hearts lack tenderness. Love is more than just a series of benevolent actions. Our love for others for who they are moves us to seek the best for their lives. Only by cultivating this way of relating to one another will we make possible a social friendshi8p that excludes no one and a fraternity that is open to all. FT 94., Eco-tip and prayer: Offer help to someone who is sick, mentally or physically challenged or works with sick animals.
September 7. The large catch of fish. On their eco-safari the family stopped to watch the workings of a fishing village. Paulus had grown up by the sea. He explained that fishing for a living can be hard and dangerous work but is a necessary way of life for generations of people throughout the centuries. Their families depend on them and trust them to know their work and understand the elements like the wind and the sea. He shared, "We used to get irritated when strangers came by and started telling the fishermen what to do. Maybe that is how Simon felt when Jesus told them to go back out." Dad commented, "You're right. We all know our own jobs."
Reflect, share, act. Scripture: Jesus said to Simon, "put out into the deep and let down your nets for a catch." Simon answered, "Master we toiled all night and took nothing! But at your word I will let down the nets. Read Luke 5:1-11. Pope Francis. Marine life in rivers, lakes, seas and oceans which feeds a great part of the world's population is affected by uncontrolled fishing, leading to a drastic depletion of certain species. LS 40 Eco-tip and prayer: As a step in considering economic ecology consider the important value of healthy oceans and the ability of fishermen to earn their living. Pray the Glory be to the Father…………..
September 8. Mary's birthday. On their eco-safari the family visited a vineyard, and after experiencing a wine-tasting they held a discussion about wine and also considered substance abuse. "While we do love wine we often see alcohol as a problem. In Jesus' time it was already a common drink and obviously there was good and less mature wine." Young Melody piped up, "Like we know from the story of the wedding feast at Cana!"
Reflect, share, act. Scripture: No one puts new wine into old wineskins, if he does the new wine will burst skins and it will be spilled. New wine must be put into fresh wineskins. And no one after drinking old wine desires new: for he says, "The old is good!" Luke 5:33-39. Pope Francis: Sobriety, when lived freely and consciously, is liberating. It is not a lesser life or one lived with less intensity. It is a way of living life to the full. In reality, those who enjoy more and live better each moment are those who have given up dipping here and there, always on the look-out for what they do not have. LS 223. The universe did not emerge as the result of arbitrary omnipotence, a show of force or a desire for self-assertion. Creation is of the order of love. God's love is the fundamental moving force in all created things. LS77.
Eco-tip and prayer: Do some study, share and take any possible action to combat alcohol and other substance abuse. Pray the Glory be to the Father…………..
September 9. Relationship breakdown and sin. One Saturday the family decided to camp out as they did from time to time, to experience nature more intimately. They had put up their tent and as everyone was hungry they all helped to put together their simple meal. As they ate and shared they considered how the natural environment had changed over the years. Mom commented, "In creation and in daily life there must be a right order of doing things. God created everything and, from the beginning, gave to mankind the task of caring for creation. This does allow people the freedom to use but not exploit and abuse nature and the environment."
Reflect, share, act. Scripture: Scripture: The disciples plucked and ate some heads of grain, rubbing them in their hands. Jesus said, "Have you not read what David did when he was hungry he and those who were with him, how he entered the house of God and took and ate the showbread, which is not lawful for any but the priests to eat. The Son of man is lord of the sabbath. From Luke 6:1-5. Pope Francis: Human life is grounded in three fundamental relationships, with God, with our neighbour and with the earth. According to the Bible these vital relationships have been broken, both outwardly and within us. This rupture is sin. Today sin is manifest in all its destructive power in wars, the various forms of violence and abuse and abandonment of the most vulnerable, and attacks on nature. LS66. For human beings to destroy the biological diversity of God's creation and to degrade the integrity of the earth by causing changes in its climate, by stripping the earth of its natural forests or destroying its wetlands, contaminate and pollute these, are sins against the natural world, against ourselves and against God. LS8.
Eco-tip and prayer: Do an examination of conscience reflecting on "the cry of the earth: and share, ":How have I degraded my own immediate environment? What can I do to fix it?" Pray for forgiveness and make a promise to correct what is needed.
September 10. Sunday 23A. Fr Joseph began his homily. "There are two thoughts that struck me when I was reflecting on the gospel for today. One is obviously about forgiveness and I can see it almost as in a business matter where you have to go to arbitration to resolve your differences. That is serious stuff and I know that happens in families too. The other thought that struck me is that Jesus says that if your brother doesn't listen to you or to the Church you should treat him like a Gentile or a tax collector. That strikes me as quite judgemental, but that was possibly a normal thing in his day. I believe we have come a long way since then when it comes to discrimination and even hate speech. If Jesus was alive and here with us now what would he have to say?"
Reflect, share, act. Scripture: If your brother sins against you, go and tell him his fault. If he listens to you, you have gained your brother. If he refuses to listen even to the Church let him be to you as a Gentile and a tax collector. Matthew 18:15-20. Many things have to change course, but it is we human beings above all who need to change. We lack an awareness of our common origin, of our mutual belonging, and of a future to be shared with everyone. Eco-tip and prayer: Reflect on and discuss areas of family conflict and a possible need to resolve differences. Pray the Glory be to the Father…………..
September 11. Religion and fraternity. "Have you heard of Jews for Jesus?" Michael asked. "Doesn't that do away with their Jewishness?" came the response. "I don't know any Jewish families personally but I believe that one of their characteristics is a pretty strict observance of the laws." "But that is also what Jesus criticised them for." So they discussed differences between religions and some of the traditions. "I have always admired how so many Jewish families still honour the Sabbath by gathering together for their Sabbath meal. In a sense that has been a saving grace for their life as a people, through some very dark periods of persecution in their history, don't you think?
Reflect, share, act. Scripture: It happened that on a Sabbath, when Jesus entered the synagogue and taught, a man was there whose right hand was withered. Jesus said to the scribes and the Pharisees. Is it lawful on the Sabbath to do good or to do harm, to save life or to destroy it?" Luke 6:6, 9. Pope Francis: The majority of people living on our planet profess to be believers. This should spur religions to dialogue among themselves for the sake of protecting nature, defending the poor and building networks of respect and fraternity. LS 201. Ecotip and prayer: As this is an ecumenical initiative check out how different believers practise listening to the voice of creation, to the "cry of the poor and the cry of the earth." Hold a combined prayer service. Pray Glory be to the Father……………
September 12. The Covid pandemic has led the whole world to a deeper reflection on matters of health and wellbeing. The most effective approaches towards this new health risk, the safety and efficacy of vaccines include the importance of effective leadership with its many medical and psychological concerns. "How are leaders chosen these days?" This was a serious question for all communities, parish groups and families to discuss. Who chooses, how and why? If one looks around the world and the different countries and even organisations, do people lobby for support, bribe or give out food parcels to buy votes? Do we vote as a reaction against something or for someone who we believe will serve the common good? We can describe such people as "servant leaders."
Reflect, share, act. Scripture: All night long Jesus continued in prayer to God. And when it was day he called his disciples and chose from them twelve whom he named apostles. Luke 6:12-19. Pope Francis: We lack leadership capable of striking out on new paths and meeting the needs of the present with concern for all and without prejudice towards coming generations. LS53. There are too many special interests that easily end up trumping the common good and manipulating information so that the person's own plans will not be affected. LS 54
Eco-tip and prayer: Get involved in a "leadership debate" on social media. Discuss servant leadership and pray for leaders with integrity in all spheres of life. Pray Glory be…………………..
September 13. Dad spoke seriously to them all. "I'm sure you've seen all kinds of houses, huts and farms already. We've never been rich, but like most people we know, I would consider us middle class. We do have enough to live off, if we don't waste money or spend extravagantly. The fact that we do share our resources, as Pope Francis asks, with others is important for me. Oh, and by the way no new cellphones for you kids this year." It was quite hard for the younger ones to understand why Pope Francis so often condemns the rich. Dad explained that in the gospel of today Jesus did the same. "It is not that being rich is so wrong but that in one way it takes away from the poor, especially if the rich do not share their wealth. We should all share more equally."
Reflect, share, act. Scripture: Woe to you that are rich for you have receive your consolation. Woe to you that are full now, for you shall hunger. From Luke 6:20-26. Pope Francis: We have to realize that a true ecological approach always becomes a social approach; it must integrate questions of justice in debates on the environment, so as to hear both the cry of the earth and the cry of the poor. LS 49. A constant flood of new consumer goods can baffle the heart and prevent us from cherishing each thing and each moment. To be serenely present to each reality, however small it may be, opens us to much greater horizons of understanding and personal fulfilment. Christian spirituality proposes a growth marked by moderation and the capacity to be happy with little. LS 222
Eco-tip and prayer: Host a discussion on the importance of good money management while allowing each person to have their own values on the subject. Pray, Glory be to the Father……………………
September 14. Triumph of the Cross. Everybody has got his one favourite "love is……' saying. Melody asked them all to sit together and share their own. Eventually they came to the conclusion that maybe our general concept of love can be too sentimental. Reflecting too on this feast of the Triumph of the Cross the pains and joys of love made their thoughts more comprehensive and real. "We learned a lot about love and care and responsibility too during the covid-19 pandemic." Pauline reflected. "It also makes me think of the poor little scaly pangolins that somehow got blamed for causing the start of the pandemic. They are the most trafficked of all the animals on earth, even here in South Africa they are captured and sold. Surely they need love and protection as much as the poor and all the human family."
Reflect, share, act. Scripture: Christ Jesus, though he was in the form of God, did not count equality with God a thing to be grasped, but emptied himself taking the form of a servant. He humbled himself and became obedient unto death, even death on a cross. Therefore God has exalted him. Philip 2:6-11. Pope Francis: As part of the universe called into being by one Father, all of us are linked by unseen bonds and together form a kind of universal family. God has joined us so closely to the world around us that we can feel the desertification of the soil almost as a physical ailment and the extinction of a species as a painful disfigurement. LS89
Eco-tip and prayer: on social media start an ecological renewal campaign with the slogan "Love is …………………… Pray for an increase in love as the basis for ecological conversion and change. Pray, Glory be to the Father.
September 15. Feast of Our Lady of Sorrows. Homelessness. At one town where they stopped for the night they sat down for a meal and as usual started with grace. The woman who served them had been watching and they soon all started up a conversation. She, Agnes was a single mother, abandoned by her husband who had brought her from Nigeria and then had more or less made her into a slave for himself and his new South Africa wife. He lorded it over everyone and was harsh too with the children. After some time Agnes had left with her two small daughters and was lucky to have got this job to put a roof over their heads. She shared that her favourite spiritual image was Mary, Mother of Sorrows. As they listened and considered her story they also thought of the reality of all migrants who often experience, homelessness and xenophobia.
Reflect, share, act. Scripture: Scripture. Simeon blessed them and said to Mary his mother, "Behold this child is set for the fall and rising of many in Israel and for a sign that is spoken against, and a sword will pierce through your own soul too, that thoughts of many hearts may be revealed. Luke 2:33-35. Pope Francis: Mary, the mother who cared for Jesus, now cares with maternal affection and pain for the wounded world. She now grieves for the sufferings of the crucified poor and creatures of this world laid waste by human power. LS241. Eco-tip and prayer: Check on homelessness in your area. Provide food or join a soup kitchen or community upliftment project. Pray Glory be to the Father..
September 16. Skills building. This is a common activity in secular life but possibly not taken seriously enough in our spiritual and relational lives. What skills are needed for a successful marriage and a happy family? Communication in marriage is particularly necessary. Listening and talking, sharing feelings, decision-making as a personal and mutual practical skill, but also deciding to trust, to love, to be responsive and other-centred. Every other living family unit in nature too is called upon to develop and grow, in dealing with all the current issues of environmental awareness and climate change.
Reflect, share, act. Scripture: Scripture: Jesus said, "Everyone who comes to me and hears my words and does them is like a man building a house and laid the foundation upon rock and when a flood arose the stream broke against that house and could not shake it. He who does not do this is like a man who built a house on the ground without a foundation. Luke 6:43-49. Pope Francis: Trained lay leaders and professionals, especially those with practical experience, help keep pastoral initiatives grounded in the real situations and concrete concerns of families. LS41 A parth of productive development which is more creative and better directed could correct the present disparity between escessive technological investment in consumption and insufficient investment in resolving urgent problems facing the human family. It could generate intelligent and profitable ways of reusing, revamping and recycling and also improve the energy efficiency of cities. LS 192. Eco-tip and prayer: Conduct a "carbon footprint" exercise together to discover how we ourselves rate on our care for the earth. (google for examples) Make adjustments towards a more sustainable lifestyle where needed. Pray for commitment to change. Pray: Glory be to the Father…….
September 17. Sunday 24A. Fr Joseph reminded the congregation that there are lots of aspects to reconciliation and forgiveness. "What are the most famous family feuds in history, or clan or tribal feuds? Isn't that how wars have been started? In Biblical times King David's family were constantly at war with each other. I only learned "white history" at school and I am not too familiar with the history of my own people but I know that family feuds happened. The famous King Shaka was assassinated by some of his half-brothers. At all levels making peace is difficult, but it is good to learn about forgiveness and making peace at home. If there is constant conflict at home how can family members learn about reconciliation, forgiveness and peace? Those are all parts of the process in which we are expected to go beyond what is required."
Reflect, share, act. Scripture: Peter came up and said to Jesus, "Lord how often shall my brother sin against me and I forgive him? As many as seven times?" Jesus said to him, "I do not say to you seven times but seventy times seven." Matthew 18: 21- 35. Pope Francis. When people become self-centred and self-enclosed, their greed increases. The emptier a person's heart is, the more he or she needs things to buy, own and consume. It becomes almost impossible to accept the limits imposed by reality. A genuine sense of the common good also disappears. Yet all is not lost. Human beings while capable of the worst are also capable of rising above themselves. AL 205. Eco-tip and prayer: Reflect on and discuss areas of conflict within our immediate families and especially within local communities and political groupings. How can peaceful protest rather than violence be promoted? Pray the Glory be to the Father…………..
September 18. Worth and self-worth or self-esteem are big issues these days and need serious consideration. Families and sharing groups were asked to discuss the issue of self-worth across age groups. Interesting points emerged. Sometimes the youth, boys or girls, but often too a person who has been successful in business would have the greatest sense of self-worth. Is recognising oneself as unworthy foreign in our day and age? Are we too self-sufficient or arrogant? Is humility or recognising our dependence on faith, or something greater than oneself possible?
Reflect, share, act. Scripture: "Lord, do not trouble yourself for I am not worthy to have you come under my roof. Luke 7:1-10. Pope Francis. We should be particularly indignant at the enormous inequalities in our midst, whereby we continue to tolerate some considering themselves more worthy than others. LS 90. Love is marked by humility. If we are to understand, forgive and serve others from the heart, our pride has to be healed and our humility must increase. AL98. Eco-tip and prayer: Reflect on and discuss your attitudes towards the worth of every creature, human and animal, the unborn, abandoned and disabled. Pray the Glory be to the Father…………..
September 19. It doesn't often happen that people are literally brought back to life. These are miraculous occurrences as actions by some of the prophets, Jesus, later the apostles and from time to time still today, there are spiritual and physical miracles. Modern medicine as a product of modern technological development has made tremendous progress in saving lives and promoting wellbeing for all areas of creation, human and other. These can also be described as miraculous in a sense. They are the more positive aspects of science that nevertheless need to be monitored and evaluated in terms of the common good. Reflect, share, act. Scripture: Jesus came to the bier and the bearers stood still. He said, "Young man arise." And the dead man sat up and began to speak. Luke 7:11-17, Pope Francis. The family protects life in all its stages, including the last. The Church not only feels the urgency to assert the right to natural death without aggressive treatment and euthanasia, but likewise firmly rejects the death penalty. AL 83. We not only exist by God's might power, we also live with him and beside him, This is why we adore him. LS 72. Eco-tip and prayer: Reflect on and discuss scientific developments in medicine that support or manipulate life and if possible advocate for justice and the right to life. Pray the Glory be to the Father…………..
September 20. "Heritage Day is just around the corner," Mr Moshoeshoe told his children, adding, "I wonder who of you really understands our South African, BaSotho Christian heritage." So a family project was started to try to trace their own family background to earlier times in Lesotho. "Do we go back to those bushmen whose paintings you showed us in the caves?" Phumi asked. "Not only, as that is part of the bigger South African heritage too." "It is surprising how Christianity arrived in our mountain kingdom by those very committed missionaries." "At the same time what are our Basotho people doing today, for their own country?
Reflect, share, act. Scripture: The Lord is gracious and merciful, he gives food to those who fear him and keeps his covenant ever in mind. His mighty works he has shown to his people by giving them the heritage of nations. Ps 11. Pope Francis. Respect for our dignity as human beings often jars with the chaotic realities that people have to endure. Each country or region can seek solutions better suited to its culture, traditions and local needs. Cultures are in fact quite diverse and every general principle needs to be inculturated. AL3. Eco-tip and prayer: Discuss the importance of cultural awareness in the modern day context including patriarchy, racism and xenophobia. Pray the Glory be to the Father…………..
September 21. Mr Moshoeshoe continued, "Every culture has traditions and rituals as part of its heritage. Performing these correctly shows respect. We often do not understand one another's culture well and may be offended by certain actions that are foreign to our own background. In a rainbow nation such as ours, we constantly have to be aware and respectful." "I think there is too much negative talk of racism these days when we should be learning more about one another. How about some activities to do so? "
Reflect, share, act. Scripture: Simon, do you see this woman? I entered your house; you gave me no water for my feet but she has wet my feet with her tears and wiped them with her hair. Her sins, which are many are forgiven for she loved much." Luke 7:36-50 Pope Francis. In many parts of the world there is a need for paths of peace to heal open wounds. There is a need for peacemakers, men and women prepared to work boldly and creatively to initiate processes of healing and renewed encounter. Truth is an inseparable companion of justice and mercy, all together are essential to building peace. FT 225, 227. Eco-tip and prayer: Reflect on and discuss what collaborative activities can help us understand one another in our various parish, school and work communities. Pray the Glory be to the Father…………..
September 22. On their eco-safari the family had spent a couple of weeks travelling and sleeping in many different places. Sometimes it had been more or less rough than at other times. One night they shared on where they had felt closest to God. Michael had loved any place where they could see animals, Mom was at peace with the quietness of birdlife. Pauline had to admit that city life did have an appeal for her. "I can't say though that I feel close to God there. That was more in nature too." Little Melody was happy that they had been able to visit the UShaka theme park but also said she liked to pray at home, saying her special little morning prayer. "Sharing on this has helped us to understand one another and even build our own closeness." Reflect, share, act. Scripture: Blessed are the poor in spirit, for theirs is the kingdom of heaven. Mt 5:3 Pope Francis: When we can see God reflected in all that exists our hearts are moved to praise the Lord for all his creatures and to worship him in union with them as St Francis did. LS 87. Eco-tip and prayer: As a family make a commitment to pray St Francis hymn of praise of creation regularly, sometimes out in nature. (google and download) " Praised be you my Lord with all your creatures, especially Brother Sun, through whom you give us light sister moon and the stars, in heaven you formed them clear and precious and beautiful, brother fire through whom you light the night and sister water who is very useful and humble and precious and chaste…………… Reflect and share.
September 23. As they drove along Dad couldn't help wondering, "Why is it that family members can turn out so differently? They come from the same background, have some different genes, or is there something in the environment that affects them. Maybe they had a bad friend, or someone abused them, or maybe they were always loved or maybe spoiled." That night they read the parable of the sower and how the same seed was sown but grew up differently. "Is that true for us too?" Dad asked. "What kind of soil are we preparing?" Mom thought.
Reflect, share, act. Scripture: "A sower went out to sow his seed; and as he sowed, some feel along the path and was trodden under foot and the birds of the air devoured it. Some feel on rock, some among thorns, some on good soil. Luke 8:4-15. Pope Francis: It is important that people experience the gospel of the family as a joy that fills hearts and lives because in Christ we have been set free from sin, sorrow, inner emptiness and loneliness. As in the parable of the sower we are called to help sow seeds, the rest is God's work. The Church wishes with humility and compassion to reach out to families and to help each family to discover the best way to overcome any obstacles it encounters. AL 200. Eco-tip and prayer: Learn more about edible plants e.g. the spekboom, join a food gardening programme, grow your own vegetables and compost food waste. Take any action to build healthy soil. Thank God for daily food. Pray, Glory be to the Father
September 24. Sunday 25A. One Sunday they visited a suburban parish in a country town that traditionally had been white but like many suburban churches was becoming much more mixed. Fr George used the opportunity of the gospel story to pose a question around fairness. "Do you think God is always fair?' he began. "If you think about sickness, accidents, beauty, wealth and all kinds of positive and negative qualities and experiences, and you believe that everything comes from God like a puppet-master pulling strings then surely God is not fair. If you believe that God allows good and bad to happen to people but uses this to work for our salvation you could say God is fair. But what does that tell us about the story of the farmer who hired some labourers to work. He hired some early, again later and just a short while before the end of the day. In the end he paid them all the same. Is that fair? Now think of South Africa, its history and its present. Was God fair and is God fair today?"
Reflect, share, act. Scripture: "Friend I am doing you no wrong. Am I not allowed to do what I choose with what belongs to me? Do you begrudge my generosity? So the last will be first and the first last. Read Matt 20:1-16 for the full parable. Pope Francis. Work should be the setting for rich personal growth, where many aspects of life enter into play; creativity, planning for the future, developing our talents, living out our values, relating to others, giving glory to God. LS 127. Eco-tip and prayer: Reflect on your own work ethic and relationships. Is there a need for change? Pray the Glory be to the Father….
September 25. Heritage Day (transferred from Sunday) "Why do people keep some of their traditions and cultures a secret?" This has been noted by the family on their eco-safari. People may be welcoming but seldom really get to share or know other people's personal traditions. Is it privacy, fear, embarrassment, not wanting to be challenged, or superstition? Was it always like that? Maybe through social media everyone can get to know everything about everybody. However, I also believe that we often keep things that worry us to ourselves." "At the same time maybe we ought to be more open about teaching important values e.g. about loss of biodiversity or how properly to Care for our Common Home." "Communication in a family is important, but can be really tricky too."
Reflect, share, act. Scripture: Jesus said "no one after lighting a lamp covers it with a vessel or puts it under a bed, but puts it on a stand that those who enter may see the light. For nothing is hidden that shall not be made manifest, nor anything secret that shall not be known and come to light. Luke 8:16-17. Pope Francis. Ecology involves protecting the cultural treasures of humanity in the broadest sense. It is more than what we have inherited from the past; it is also and above all a living, dynamic and participatory present reality which cannot be excluded as we rethink the relationship between human beings and the environment. LS 132. Eco-tip and prayer: Reflect on and discuss the value of privacy or openness in communication for our common good. Pray the Glory be to the Father…………..
September 26. For many Westerners the complexities of African extended family ties and the roles they play are a real mystery. Why does an uncle get involved in wedding arrangements or why is a cousin called a sister or brother? Why does the firstborn remain responsible for the extended family? A nuclear family is the image many people have nowadays of what a family is. But that is not even historically correct anywhere. Marriage and family relationships have changed and are still changing in society. The Church is challenged by these changes too. Pope Francis' THE JOY OF LOVE, (Amoris Laetitia) makes many references to different types of family structures. Apart from marriage, other forms e.g. cohabiting, single-parent, same-sex unions and child-headed units exist as well as remarried and divorced families. All are still part of the Church and live God's plan, possibly in imperfect situations, as best they can. The image of the Church as the Family of God also implies a different kind of belonging where there is no relationship of blood or marriage. And going beyond the human family the ideal of the World as a Family of Families is something we have yet to get used to.
Reflect, share, act. Scripture: Scripture: Jesus was told, your mother and your brethren are standing outside, desiring to see you. But he said to them, my mother and my brethren are those who hear the word of God and do it. Luke 8:19-21. Pope Francis: Everything is interconnected. Just as the different aspects of the planet -physical, chemical and biological are interrelated so too living species are part of a network which we will never fully explore and understand. LS 138. In addition to the small circle of the couple and their children there is the larger family. The love between husband and wife and in a derivative and broader way the love between members of the same (extended) family is given life and sustenance by an unceasing inner dynamism and is the foundation and soul of the community of marriage and the family. JPII in AL 196. Eco-tip and prayer: Decide and discuss integral ecology and the family and how to become an eco-friendly, family-friendly society. Pray the Glory Be ….. for a lasting eco-friendly focus in all families, i.e. our World, a Family of Families.
September 27. One Sunday afternoon, as the family drove along Pauline commented: "You know I find this time out together is a kind of inner healing process. We're in nature most of the time, mountains, miles of veld, sea but also what they call 'urban sprawl.'" Pauline's statement got them thinking. "Is just being, a healing experience, and do we heal one another's hurts?" Michael asked. "I've got a hurt, I scraped my knee when we were climbing that koppie the other day. Can someone please heal that," Melody asked. "I'll look in the medicine box," Mom said. But Melody answered, "No thanks, Jesus sent the apostles without any medicine. Maybe he can do mine too." "Yes, well………" Reflect, share, act. Scripture: Scripture: Jesus gave them power and authority over all demons and to cure diseases and he sent them out to preach the Kingdom. "Take nothing with you," he told them." Luke 9:1-6. Pope Francis: Patriarch Bartholomew asks us to replace consumption with sacrifice, greed with generosity, wastefulness with a spirit of sharing, learning to give and not simply to give up. It is a way of loving and moving away from what I want to what God's world needs. LS9. Sunday, like the Jewish Sabbath is meant to be a day which heals our relationships with God, with ourselves, with others and with the world. LS237. Eco-tip and prayer: Healing the damage to the world demands changes in behaviour. Discuss, adopt and promote Reuse-Reduce-Recycle not just as a practical campaign but as part of a prayer campaign for the care of creation in one's wider community. Pray, Glory be to the Father………
September 28. A sense of calm, peacefulness and acceptance had settled over the family during this time as they had watched sunrises and sunsets, experienced some wonderful weather, some storms and really drought-stricken places. "Is it not like that in life generally?" "There is a daily routine and differences in our ages do exist and are real but do not have to be a cause for conflict or division." Grandma had joined the family for a few days and told them a story. "When the Pilanesberg National Park near Rustenburg was being established up to 6000 animals were imported from many different parks and wild life centres. Among them were a group of teenage elephant bulls that had been orphaned through culling in the Kruger Park. After a while it was found that these elephants were unruly and aggressive and were attacking other animals, even rhinos. Some cars were damaged and some humans had been killed. At first park officials were at a loss to explain this but it was eventually established that there was no proper male adult supervision for these teenagers. Animal behaviour specialists suggested that the maturing sexual development of these young males had been affected by the unnatural conditions in their environment. There were older females in the new park but they were rejecting the young bulls. The solution finally found was to introduce a number of mature adult males who were able to enforce some discipline and control over the young bulls."
Reflect, share, act. Scripture: The word of the Lord came by Haggai the prophet, "Thus says the Lord. 'This people says the time has not yet come to rebuild the house of the Lord.'" Then the Lord said, " is it a time for you yourselves to dwell in your panelled houses, while this house lies in ruins? Go up to the hills and bring wood and build the house that I may take pleasure in it and appear in my glory." Pope Francis: The notion of the common good also extends to future generations. The global economic crises have made painfully obvious the detrimental effects of disregarding our common destiny, which cannot exclude those who come after us. We can no longer speak of sustainable development apart from intergenerational solidarity. Once we start to think about the kind of world we are leaving to future generations, we look at things differently; we realize that the world is a gift which we have freely received and must share with others. LS 159. Eco-tip and prayer: Consider the importance of nature conservation to combat loss of biodiversity, preserve animal and plant species for future generations. How can you support this aspect? Pray Glory be to the Father……
September 29. Archangels. Michael, Gabriel, Raphael, archangels. There is a lot of interest in angels in society nowadays. Gran explained. "Angels and spirits are mentioned in various places in the Bible. Angels are also creatures of God and they are given different tasks by God. They are honoured in different cultures in different ways, while the whole spirit world is dealt with differently too. One popular Catholic devotion, which is take from the book of Revelation, is to St Michael the archangel as defender against the devil and a prayer for his intercession is often said. Other archangels mentioned by name are Gabriel, God's messenger of good news, and Raphael, the healer in the book of Tobit, a book found in Catholic bibles.
Reflect, share, act. Scripture: Jesus said, "Truly, truly I say to you, you will see heaven opened and the angels of God ascending and descending upon the Son of man." John 1:51. Pope Francis: We are journeying towards the Sabbath of eternity, the new Jerusalem, towards our common home in heaven. LS 243. Eco-tip and prayer: As the eco-safari was coming to an end it was agreed that everyone was to do a project to share, on their own travels and include a focus on the Season of Creation. Pray the Glory be to the Father…………..
September 30. Many preachers like to begin a homily with the words, "God is good," and the people will respond, "All the time." But listening to the various prophets one wonders if it does feel like that all the time, or are there prophets of doom and prophets of hope. Amos could almost be seen as a prophet of both, calling for righteous action in troubled times and spelling out the image of hope for the future. The Season of Creation theme for 2023, a message of hope, is "Let peace and justice flow, like a mighty river." Amos 5:24. In his message for September 1 Pope Francis wrote, "The evocative image by Amos speaks to us of what God desires. God wants justice to reign; it is as essential to our life, as God's children made in his likeness, as water is essential for our physical survival. This justice must flow forth wherever it is needed, neither remaining hidden deep beneath the ground nor vanishing like water that evaporates before it can bring sustenance.
Reflect, share, act. Scripture: The prophet Zechariah wrote, " I saw a man with a measuring line. Then I said, "Where are you going?" And he said "to measure Jerusalem." "It shall be inhabited as villages without walls. I will be to her a wall of fire round about and I will be the glory within her," says the Lord. "Sing and rejoice, o daughter of Zion, for behold I come and I will dwell in the midst of you" says the Lord. Eco-tip and prayer: At this point in the Season of Creation it can be helpful to look forward in hope to positive outcomes of the present dilemma of climate change and take whatever action is possible with a special focus on fire and water. Pray: Glory be to the Father. ….
OCTOBER 1. Sunday 26A. St Therese. Fr Thabo began his homily with "God is good" and the people responded, "All the time." So he stopped them and asked them to reconsider this in the light of the 1st reading they had heard. Reflect, share, act. Scripture: And he repeated the words, "When a righteous man turns away from his righteousness and commits iniquity he shall die for it. Again when a wicked man turns away from the wickedness he has committed and does what is lawful and right he shall save his life. Because he considered and turned away from all the transgressions which he had committed." Eze 18:27. Now would you say that God is good all the time? Or just? What about peace and love? St Therese certainly believed in God's love all the time. Maybe I should leave you with that thought to go and discuss with your families and ask them what they think. Pope Francis. The Season of Creation theme for 2023 has been "Let peace and justice flow, like a mighty river." Amos 5:24. In his message for September 1 Pope Francis wrote, The evocative image by Amos speaks to us of what God desires. God wants justice to reign; it is as essential to our life as God's children made in his likeness as water is essential for our physical survival. God wants everyone to strive to be just in every situation, to live according to his laws and thus to enable life to flourish. When we "seek first the kingdom of God" (Mt 6:33), maintaining a right relationship with God, humanity and nature, then justice and peace can flow like a never-failing stream of pure water, nourishing humanity and all creatures." How can we contribute to the mighty river of justice and peace in this Season of Creation? What can we, particularly as Christian communities, do to heal our common home so that it can once again teem with life? We must do this by resolving to transform our hearts, our lifestyles, and the public policies ruling our societies. Eco-tip and prayer: Check his full message spelling this out in detail. Go to www.vatican.va Pray the Glory be to the Father…………..
October 2. Guardian Angels. There is a long tradition in the church of devotion to our guardian angels. In our day while this devotion has rather faded an interest in angels in general seems to have grown. Sometimes they are portrayed as cute cuddly little creatures, sometimes as avengers at the gate of heaven or hell. Angels' real function is being messengers from God and especially our own guardian angels bring a message of God's care and love. This can be a real source of comfort especially to children. The Moshoeshoe family had used the special prayer for many years as all the children grew up. "I hope they will eventually also teach it to their children. Isn't that what passing on the faith is about. You might find that as kids grow up they still use the prayers they learned as children.
Reflect, share, act. Prayer: Angel of God, my guardian dear, to whom God's love commits me here. Ever this day be at my side, to light and guard, to rule and guide. Amen. Scripture: See that you do not despise these little ones; for I tell you that in heaven their angels always behold the face of my Father who is in heaven." Mat 18:10. Pope Francis. Each of us has a Guardian Angel who, acting on behalf of God, advises us and protects us from evil, if we only listen to him. October 2015. Once we start to think about the kind of world we are leaving to future generations, we look at things differently; we realize that the world is a gift which we have freely received and must share with others. LS 159. Eco-tip and prayer: Commit to an examination of your prayer life in the area of ecological spirituality.How can it be enriched? Pray the Glory be to the Father…………..
Octoer 3. Jewish people in South Africa. Michael's research project highlightedsome interesting information. Catholics no longer condemn Jews for being responsible for the crucifixion of Jesus. But for many centuries they had carried that stigma and were hated by many Christians in many European countries. Jewish immigrants to South Africa sometimes came as a result of this anti-semitism experienced in different ways over the years but many also came for commercial, financial and mining opportunities. Jewish traders are also still remembered in rural towns. As a community they have tended to be close and supportive of one another. Their involvement in law and politics has also contributed greatly to our national development. Jews identify with their religion as well as their nation and Israel and Jerusalem remain their spiritual home wherever they live.
Reflect, share, act. Scripture: Thus says the Lord of hosts, In those days ten men from the nations of every language shall take hold of the robe of a Jew saying, "let us go with you, for we have heard that God is with you." Zech 8:20-23. Pope Francis: One fundamental human right must not be forgotten in the journey towards fraternity and peace. It is religious freedom for believers of all religions. It proclaims that we can build harmony and understanding between different cultures and religions. It also testifies to the fact that since the important things we share are so many, it is possible to find a means of serene, ordered and peaceful coexistence, accepting our differences and rejoicing that as children of the one God, we are all brothers and sisters.FT 279. Eco-tip and prayer: As part of the Season of Creation focus connect with someone from a different faith and discuss their understanding of God's plan for creation.
October 4. St Francis. After they returned Michael shared with his fellow confirmation candidates. "Just like there are many Theresa's there are also many Francises in families. Quite often children choose these as their confirmation patrons and to be their role models. "How much do you know about him, so that he can really be a model for you?" Tracy asked. "He lived 1000 years ago. He was a playboy, came from a wealthy family but had a conversion experience. Jesus appeared to him and said, 'Go and rebuild my church.' At first he thought he had to go and rebuild a broken down old building but what Jesus meant was to go and build up the people, including himself, to love Jesus, the poor and all of creation. Although his life was not easy he was filled with the joy of love. We have discovered that and now our family is trying to follow this way, as we follow our parents who really are witnesses to us and in the world. Like St Francis we are working to be carers for OUR WORLD, A FAMILY OF FAMILIES."
Reflect, share, act. Scripture: Come to me all who labour and are heavy laden and I will give you rest. Take my yoke upon you and learn from me. For I am gentle and lowly in heart and you will find rest for your souls Matt 11: 28-29 Pope Francis: to Youth at World Youth Day 2023 as he repeated often in recent months. The youth and elderly need one another. The elderly are their roots and wisdom and the youth the source of joy and hope… St Francis faithful to scripture invites us to see nature as a magnificent book in which God speaks to us and grants us a glimpse of his infinite beauty and goodness. God's eternal power and divinity have been made known through his works since the creation of the world. LS 12. The divine Persons, the Trinity, are subsistent relations, and the created world is a web of relationships. The human person grows more, matures more and is sanctified more to the extent that he or she enters relationships, going out from themselves to live in communion with God, with others and with all creatures. LS240 Eco-tip and prayer: Young people could do more to make St Francis a true model of an eco-family-friendly caring way of life. Why not begin with a special blessing of all animals, pets, domestic and wild? Pray, Glory be to the Father and or the whole Canticle of the Creatures.
MESSAGE FROM SEASON OF CREATION GUIDELINES. We are invited to join the river of justice and peace on behalf of all Creation and to converge our individual identities, of name, family or faith community, in this greater movement for justice, just like tributaries come together to form a mighty river. As the people of God, we must work together on behalf of all Creation, as part of that mighty river of peace and justice.
From the Ecumenical Steering Committee