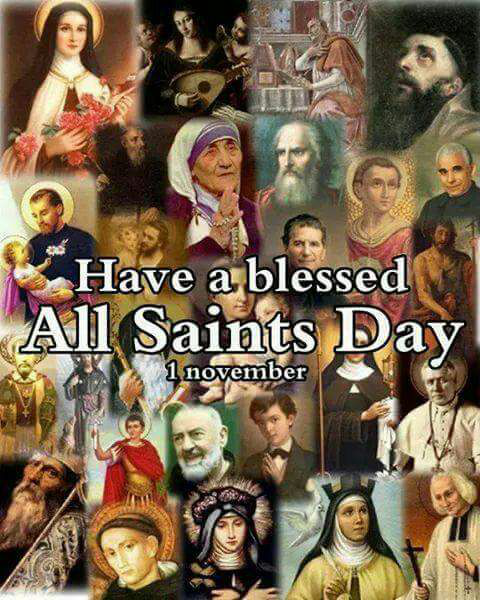 Some years ago "Day by Day" was our theme song for the year, a simple little song, a real prayer: "Dear Lord three things I pray, To see thee more clearly, love thee more dearly, follow thee more nearly." Today it is as relevant as ever. The SA Local elections haven't quite been done and dusted, as we are still awaiting the final, finals and can't yet report definite results but we can predict a dismal reality of disappointment in the leaders. The COP26 Climate change conference in Glasgow is still in its early phases, so there is nothing definite to report there and we continue to hope. COVID-19 infections in SA are at the lowest level since the epidemic started early in 2020, but predictions and warnings of a 4th wave cannot be disregarded and vaccination should still in ramped up. Day by Day remains a way to look at life, there is nothing definite on our everchanging journey of life.
It is now November, the month to remember, a very important life task. So moving away from predictions it is to memories, where we have been, in the last 20 months and also as far back as we choose. November 1 was formerly ALL SAINTS DAY, and it is a pity, from a liturgy and life perspective, to have the feast moved to a later Sunday. All Saints was the day to remember all the saints, with the Church's recognized saints in particular. However, the Communion of Saints in fact includes the living too, us here and now, called – as St Paul did – to live as saints. ALL SOULS on 2nd is the day to remember our deceased, or we can consider it the beginning of a month of remembrance. In promoting a family spirituality of the little church of the home, it is suggested that families erect a small home altar, with a crucifix, a candle to be lit at a moment of prayer, and also mementoes of our loved ones who have passed on, a personal "pious list," photos or items of special significance.
I still consider my husband, Chris's, death my greatest loss. For some years I focused my attention on Widowed Ministry having gained an insight into Becoming Widowed. More recently Bereaved Ministry and support, especially during these last months of COVID-19 deaths has begun to feature too. Every death brings grief and a process of coping with the loss, practically, emotionally, psychologically and spiritually too.
One of my most meaningful sayings is GRIEF IS THE PRICE WE PAY FOR LOVE. In order to cope well, I need to remember the love, the good times and even the bad, because love lives Day by Day, through all the days of our life together. One of my sadnesses over time, almost an additional loss, has been not remembering as often as I used to, losing the connection, even though accepting that the reality of death is an essential part of the grieving process. It is a recognized process with different phases that we pass through, but that also come and go. Anger, denial, guilt, sadness and depression and finally acceptance are parts of the process, experienced more or less deeply by each of us.
GRIEF IS THE PRICE WE PAY FOR LOVE
November is an opportunity to revisit some memorable, or just ordinary days, if we choose, to be enriched by memories, heal the pain and to grow in gratitude for the love that was. I hope one day to reach the fullness of love, Godlove even of my human spouse, in eternal life.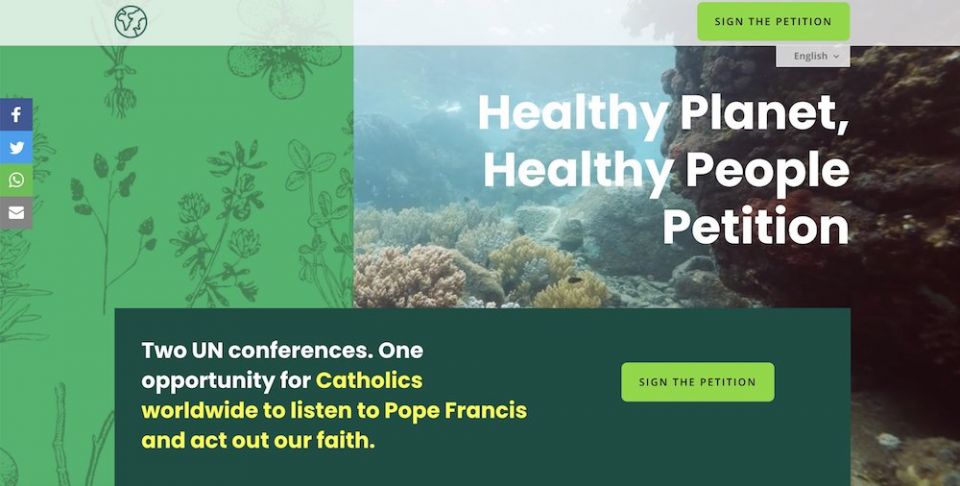 We'll soon know the outcome of local elections, and in a short while the next steps on the way to address the climate crisis, or rather the decisions made by the world leaders about their commitments. Prayer was and is still part of that programme. Pope Francis gathered with more than 40 representatives of different faiths on 4 October to share in prayer. Preparation for the launch of the LAUDATO SI ACTION PLATFORM, as an ongoing ecological conversion process, is being accompanied by a prayer campaign and the implementation plan includes ECOLOGICAL CONVERSION as one of its goals. Jesuits, Franciscans, Salesians and other religious congregations are regular "prayer warriors. " But all these happenings, including our month of November should not be one-off events only for religious. They are the Day by Day stuff of family life too and can become part of the ECOLOGICAL SPIRITUALITY, a family spirituality, which is another of the Action Platform goals.
How do we do that daily? MARFAM's https://marfam.org.za/category/thought-for-the-day/?swcfpc=1 THOUGHTS FOR THE DAY around the broader theme OUR WORLD, A FAMILY OF FAMILIES, incorporating human, animal and plant families, can be one way. They can even be considered ECOLOGICAL EDUCATION as the THOUGHTS incorporate some of the wisdom and teachings of our Holy Father. Each one ends with "reflect, share, act, pray," a helpful little formula. Reflection contains our memories, sharing and prayer are bringing God into our home as we care for God's home through action that can include tasks, habits and projects towards protecting our environment and working to reduce climate change and global warming. It's simple really, its all about: "to see thee more clearly, love thee more dearly, follow thee more nearly, DAY BY DAY."
Visit www.marfam.org.za, or facebook or twitter for the THOUGHTS FOR THE DAY, or request to receive them by email through [email protected].