The theme incorporates the SACBC Marriage Weeks and ecumenical Season of Creation.
Overview. Many new insights have been incorporated into our way of thinking in recent years. Certainly THE WORLD OUR COMMON HOME, used by Pope Francis in his encyclical LAUDATO SI', is a beautiful image and necessary insight into understanding, not only the wonder of the whole human family, but the family forms found in nature, i.e. all aspects of God's creation. We, the human family, in its various forms including marriage, and with different religions, political ideologies and experiences of wealth and poverty are the greatest threat to our world's security and stability today. Every other family in creation will suffer because of the way we have treated this common home. Is our heritage and are our cultures doomed to be a negative influence on the world of the future, or how can our heritage be redeemed?
Pope Francis. The Church is a family of families, constantly enriched by the lives of all the domestic churches. In virtue of the sacrament of matrimony every family becomes, in effect a good for the Church. The Church is good for the family, and the family is good for the Church. The safeguarding of the Lord's gift in the sacrament of matrimony is a concern not only of individual families but of the entire Christian community. AL87
A fragile world entrusted by God to human care, challenges us to devise intelligent ways of directing, developing and limiting our power. LS 78. Culture is more than what we have inherited from the past; it is a living, dynamic and present reality, which cannot be excluded as we rethink the relationship between human beings and the environment. LS143.
Ecological education can take place in a variety of settings: at school, in families, in the media, in catechesis and elsewhere. Good education plants seeds when we are young, and these continue to bear fruit throughout life. LS213. A few minutes can be found each day to come together before the living God, to tell him our worries, to ask for the needs of our family, to pray for someone experiencing difficulty, to ask for help in showing love, to give thanks for life and for its blessings and to ask Our Lady to protect us beneath her maternal mantle. AL318
Setting the scene for the DAILY THOUGHTS. A parish Justice and Peace and Family Ministry teams were promoting a study of the relevant writings of Pope Francis, particularly AMORIS LAETITIA and LAUDATO SI. These will be used in the form of family catechesis for these weeks on MARRIAGE and the SEASON OF CREATION. MARFAM'S OUR WORLD theme also fits in with the season of Marriage, as a partnership of persons, and the Season of Creation, as a partnership between all families of creation. As Pope Francis frequently reminds us "Everything is connected."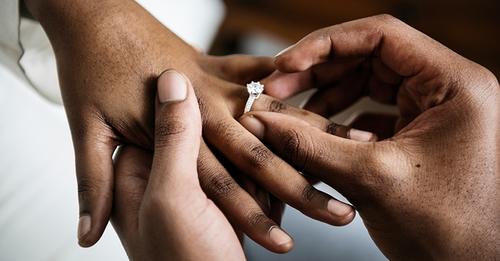 A Daily Eco-tip and Prayer suggestion are included. Make Glory be to the Father and to the Son and to the Holy Spirit, as it was in the beginning is now and ever shall be. Amen. your special prayer for the month.
MARRIAGE IN OUR WORLD OF FAMILIES
MARRIAGE IN OUR WORLD OF FAMILIES. August 22 – October 4. WEEKS 21 – 27 YEAR B. MARFAM special themes of Marriage and The Season of Creation as well as the monthly themes : August: Sexuality a Family Gift. September: Our World of Families. October : Family on Mission
The Sunday Scripture readings for seven weeks lend themselves to a focus on MARRIAGE. At the same timethe Catholic Church has joined others in an interdenominational focus on the SEASON OF CREATION which begins on 1st September with a Day of Prayer for the Care of Creation and ends on October 4th the feast of St Francis, when the Laudato Si Action Platform will be launched with a wider focus on Ecological matters. As always the DAILY THOUGHTS are linked with the scripture readings and include references from Pope Francis' writings.
DAILY THOUGHTS are available on https://marfam.org.za/category/thought-for-the-day/?swcfpc=1 facebook and twitter and can be e-mailed. Send request to [email protected] Also see https://sacbc.org.za/sacbc-marriage-awareness-weeks/ and http://www.seasonofcreation.org.